5 killer outfits to rock your next job interview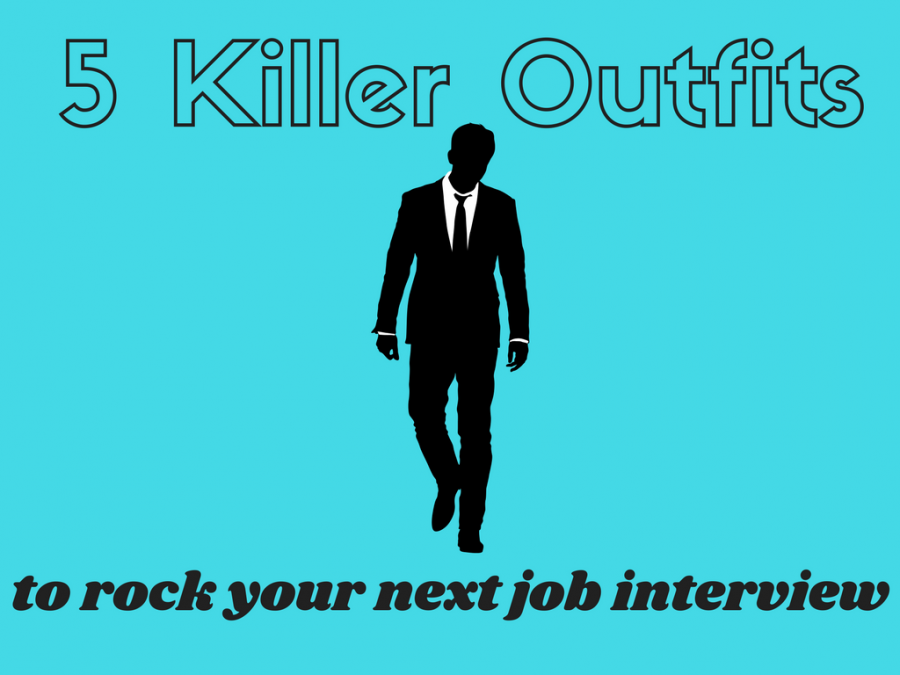 Job interviews can be a very unnerving experience. You might get anxious about arriving to your interview on time, preparing for the tough questions — like the infamous "what's your biggest weakness?" — and of course, what you should wear.
Even though how you dress won't necessarily reflect your skills as a potential employee, your appearance does make an impression on the person who is interviewing you. That first impression is important. But you knew that.
What you might not know is that there are a variety of fashion options when dressing for an interview. Renting or buying a new suit may seem like a safe route to go, but you should consider other options.
Every business and position is different, and it's OK to dress to accordingly, but always remember — you're dressing to make that good first impression.
So at the very least, make sure your clothes aren't wrinkled. For men, here are some great outfits to choose from:
The classic navy suit
This one is simple enough. It's rare that this look is inappropriate at a job interview. You simply can't go wrong with this outfit.
For the big-shot interviews, and for any interview you want to make a solid impression, stick to a navy suit with two or three buttons, a solid blue tie, brown shoes and a solid, white shirt.
Simple and effective
Believe it or not, some jobs do not require you to dress in a suit. Consider this as an alternative to formal business formal.
For this look, gray or black dress pants and a white, buttoned down shirt do the trick. Don't wear a belt, because the dress pants should fit well on you. A tie helps with this outfit, and you can be creative with the color and style.
Casual yet classy
For this outfit, you can wear any long-sleeve collared shirt, khakis, a brown belt and brown dockers.
This is a professional look for casual interviews.
Go Casual – A polo and khakis
That's right. This outfit serves as one of the most casual outfits you can possibly wear at a job interview. It's best suited for the most laid-back interviews. A blue or black polo works nicely, accompanied with a pair of khakis. The best part is, you don't need to worry about a tie!
Get Creative
For this one, we have a colored dress shirt, a blazer, a nice pair of slacks and leather shoes. This outfit serves as a middle-ground fashion choice, somewhere between a suit and a polo and jeans. Keep everything on the dressier side, but you can be bold. Most colored dress shirts will do. Get a blazer that complements the shirt, and you're good to go. And as a bonus — no tie needed.