6 fun things to do at Sacramento Downtown Commons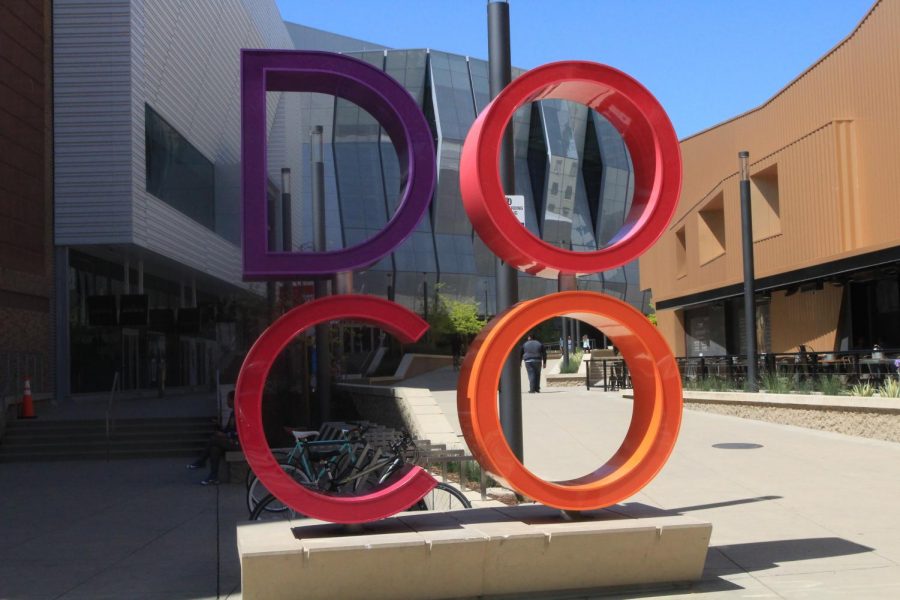 Downtown Sacramento was resurrected when the Golden 1 Center was built. The new arena lies right in the center of the city's newest development, the Downtown Commons. Otherwise known as DOCO, the Downtown Commons is still under construction but already has a lot to offer. From dining to entertainment, DOCO is the new place to go in downtown Sacramento. Check out our list of some of the best things to do.
Punch Bowl Social
If you like food and bowling, this place is for you. Located right outside the doors of the Golden 1 Center, Punch Bowl Social combines good food and mixed drinks with games like bowling, darts and foosball — even karaoke. Punch Bowl Social is open seven days a week, starting at 11 a.m. on weekdays and 9 a.m. on weekends. Punch Bowl closes at 2 a.m. every day except Sundays, when it closes at midnight.
24 Hour Fitness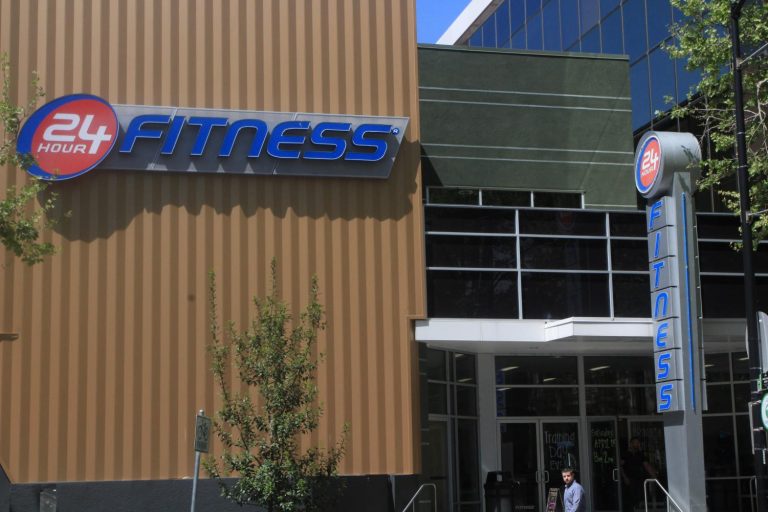 Shaun Holkko – The State Hornet
Looking to get a work out in before or after attending an event downtown? Try out the 24 Hour Fitness on 7th Street, just steps away from the Golden 1 Center. This isn't just any gym; it's one of only two Super Sport 24 Hour Fitness gyms in the Sacramento region. Amenities offered at this gym include a full-sized basketball court, indoor lap pool and volleyball. On top of that, you can look outside the windows and see a great view of the arena while you work out.
Sauced BBQ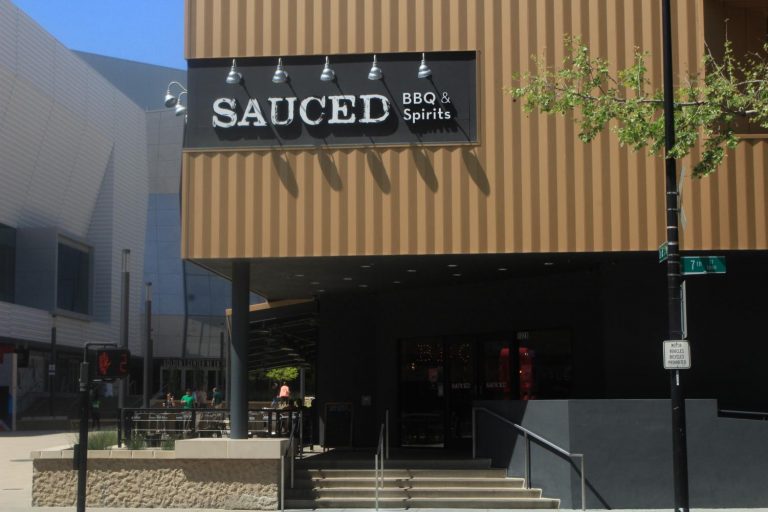 Shaun Holkko – The State Hornet
Located in the space formerly belonging to the Hard Rock Cafe, Sauced is DOCO's new barbecue and spirits restaurant. Sauced serves Southern-style food with a twist of modern flavor and design. Sauced serves every BBQ dish that you can think of, including ribs, wings, chicken and brisket. Open daily at 11 a.m., the restaurant is open until 10 p.m. Monday through Thursday, 1 a.m. Friday and Saturday, and 9 p.m. Sunday.
Century DOCO and XD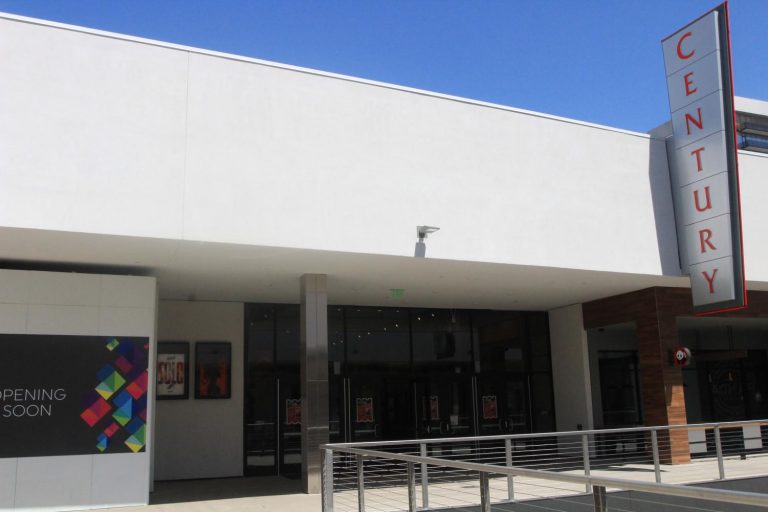 Shaun Holkko – The State Hornet
Located on 4th Street, Century DOCO and XD is one of the newest movie theaters to Sacramento. Owned by Cinemark, the leading motion picture exhibitor, this theater is perfect for DOCO. It makes one-half of any date night at the Downtown Commons. Take your significant other to one of many tasty restaurants around DOCO and cap it off with a great movie. The theater is open from 10 a.m. to 10 p.m. every day of the week.
Echo & Rig Butcher/Steakhouse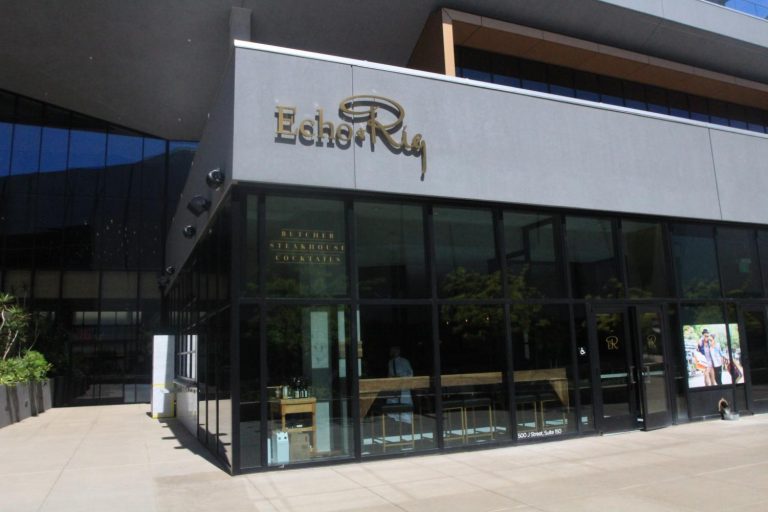 Shaun Holkko – The State Hornet
This restaurant is the newest addition to DOCO. The first location opened in 2013 in Las Vegas, where it won the Las Vegas restaurant of the year award two years later. This restaurant just opened its second location in downtown Sacramento, on April 2. Echo and Rig has a wide variety of cuisine available, even vegan options. It opens at 11 a.m. on weekdays, 9 a.m. on weekends and closes at 11 p.m. daily.
Revival Rooftop Bar and Lounge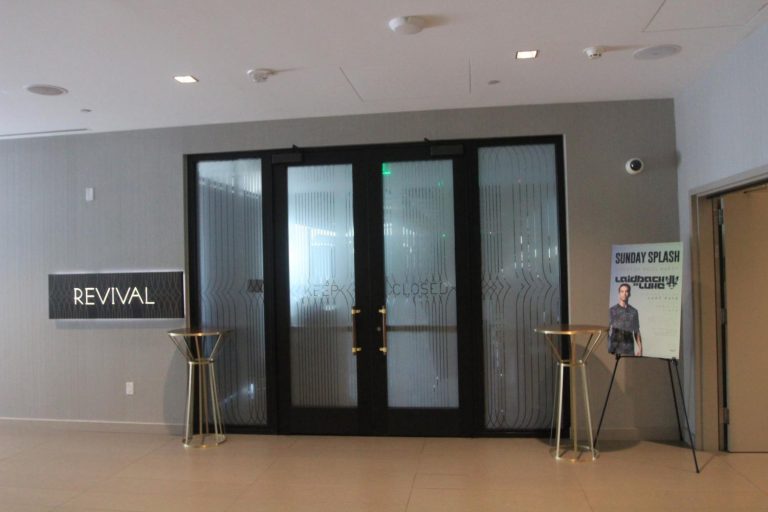 Shaun Holkko – The State Hornet
Sitting on the rooftop of the Kimpton Sawyer Hotel is the Revival Bar and Lounge. This location has a beautiful view of downtown Sacramento. Comfortable seating and a good atmosphere make a great spot for a pregame snack or a postgame nightcap after a Kings game or any event held at Golden 1. Collared shirts, dress shoes, and jeans are encouraged within the strict dress code. Weekly events include "Groove on Fridays" and "Tasty Thursdays" with live entertainment every night. Open Wednesday through Sundays at 5 p.m., the bar closes at midnight on Wednesday and Thursday nights and 2 a.m. on Friday and Saturday nights.