Student brings taste of 'Home' to upcoming gallery exhibition
"Home," an exhibit featuring art created by Sacramento State senior Amanda Pascual, will be on display at the R.W. Witt Gallery in Kadema Hall starting April 2.
It will be Pascual's first solo exhibition. Pascual said that though she has had previous experience in group shows, she is excited for her debut solo show.
"I look forward to it a lot, but I am also a little nervous because, since there are shows throughout the semester, we have seen a lot of good shows," Pascual said. "Their shows always look really nice, so I kind of have that fear of what if mine doesn't live up to not only the expectations of others, but my own personal expectations."
Pascual will be showing paintings, drawings and printmaking. She said she has been considering the gallery title "Home" for a long time.
Pascual, a Filipino-American, said the work to be displayed is based off of memories of her childhood as well as Filipino-American culture.
Sarah Flohr, an art professor at Sac State who said she has known Pascual for three years, said she is looking forward to seeing the gallery.
"It's her job to put up her work and I am curious to see what work she puts up and how she chooses," Flohr said.
Celina Gonzalez, a Sac State student and friend of Pascual's, said that being able to have a space for people to interact with art is beneficial to art students.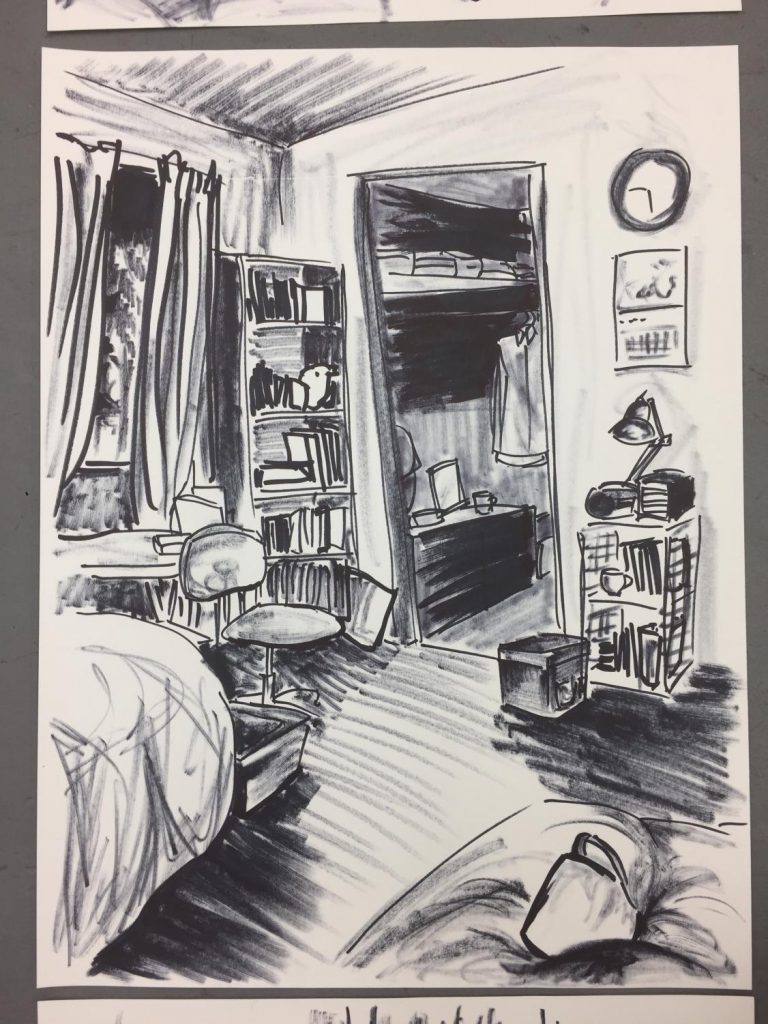 "Our work has so much meaning and energy put into it that it is nice to see people react to our work and see how they interact with our work," Gonzalez said. "Their (facial) expressions, how long they stare at it or if they get a sort of feeling — I think it is really important for us art students to really see that."
Gonzalez said Pascual's color talent as a technique interests her the most about Pascual as an artist.
"She is not afraid to try new things, but she is always pushing forward," Gonzalez said. "She is such a hard worker too. As a person, she is so nice, happy and great to be around."
Flohr, who has taught art at Sac State since 2002, said it is important for Pascual to have a strong show.
"A lot of students in beginning courses go to these shows and hopefully it motivates them to strive for a gallery of their own," Flohr said.
Pascual said she hopes people will find something they can personally relate to in the show.
"Even though I want to express Filipino-American homes and stuff like that, it's just the idea of home in general and what that means to people that I want people to think about," Pascual said.
"Home" will run from April 2-6 from 12 p.m. to 4 p.m. daily. A reception for the show will be held in the gallery on April 5 from 5 p.m. to 8 p.m.