Cooper-Woodson program aims to help minority students
Since its creation 25 years ago, Sacramento State's Cooper-Woodson College Enhancement Program has seen its activity increase after hosting a series of lectures designed to teach and inspire, according to program director Boatamo Mosupyoe.
The program began as an organization dedicated to increasing the retention rate among African-American students, Mosupyoe said.
The program facilitates scholarships by requiring participants — called scholars — to write research papers to earn funds, Mosupyoe said. The program attends conferences both internationally and locally and has traveled to countries such as Costa Rica and South Africa.
The stated principles of Cooper-Woodson are "scholarship, leadership and service."
Leadership, Mosupyoe said, is encouraged by pushing scholars to find conferences that benefit their interests. In turn, the program plans and designs panels to present for speakers and students alike.
Participation in community events throughout the Sacramento region also brings opportunities for service, according to Mosupyoe. Scholars are required to fulfill a minimum of 15 hours of community service per semester in order to maintain their status in the program.
There are a number ways one could hit 15 hours, such as helping to feed the homeless or participating in the Associated Students, Inc. Food Pantry on campus.
For Sabrina Harrell, the scholars' president for two years, the program has helped enhance and strengthen her experience on the Sac State campus.
"I'm more involved on campus," Harrell said. "I am able to reach out, contact, and be noticed by other organizations. It's also beneficial for me to be active on campus through our lectures and other events that we hold every year."
These events, including the annual Cooper G. Woodson lecture that was held on Feb. 20, feature guest speakers from all over the world. In the past, Maya Soetoro-Ng — the half-sister of former President Barack Obama — has taken the stage.
In the future, the program has planned a visit from the President of Ghana, Nana Akufo-Addo, on April 28. Then from Nov. 1-3, the program will host the school's Fifth International Conference on Genocide.
Mosupyoe said that these conferences are a group effort and put together by programs including the Pan African Studies Program, the Martin Luther King Jr. Center and the Multi-Cultural Center.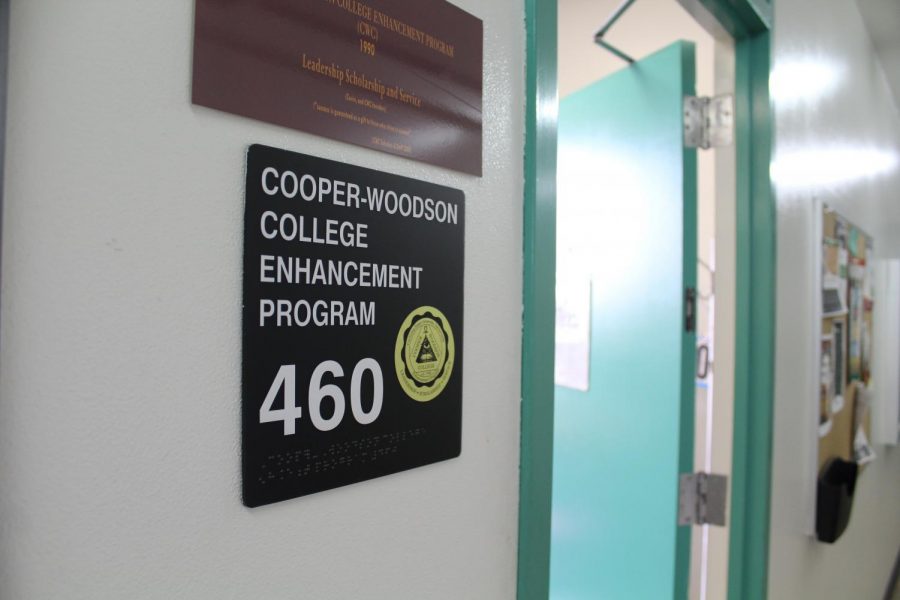 Membership in Cooper-Woodson is not limited to African-Americans.
"When students of other decent want to learn more about African-Americans and want more exposure to a different cultures, I admit them," Mosupyoe said.     
For both Harrell and Mosupyoe, the idea of inclusion and involvement for all demographics interested in the program is what has helped it grow since beginning 25 years ago.
"We are open to everyone," Harrell said. "We are non-discriminatory. We want everyone to join (Cooper-Woodson) to get that experience."
Many of the program's founding philosophies have been adapted by other organizations over the years, Mosupyoe said.
"Everyone calls their students 'scholars,' but it started with (Cooper-Woodson)," Mosupyoe said. "As other groups continue to implement (these philosophies), that's great. We are making our campus great."
Harrell said she believes in the importance of Cooper-Woodson because of the history behind it.
"Our founders created this program to put hope and future goals into African Americans," Harrell said. "There are little support groups for ethnic groups on campus, and it's important to have your own support group and mentor to help you graduate."
As director of the program, Mosupyoe has introduced many of her own personal philosophies and strategies as directors have before her.
Mosupyoe said that she not only strives to make her scholars both strong students and leaders, but also works, as she put it, to "shape the diamond to rise and shine."
Above all, Mosupyoe said she believes the greatest thing that the program teaches its scholars is empathy.
"(It's important to) have a heart, to have empathy, and to deal with the — at times — cruel world," Mosupyoe said. "If you are fighting injustice, don't become unjust yourself. You are fighting (the injustice) to become a better person. Do not become that which you despise."