Baseball team loses 3 out of 4 games to Broncos
Despite scoring a season-high 10 runs in the first game and having the lead in the ninth inning of the third game, the Sacramento State baseball team lost three out of four games against Santa Clara University.
The Hornets (6-10) started the series ‒ which began with the first two games in Santa Clara ‒ against the Broncos (11-4) with a high-scoring first game. The Hornets trailed 9-2 following a nine-run second inning from Santa Clara.
Sac State was able to tie the game following a five-run third inning and a two-run fourth inning ‒ including a 1-for-4 and four RBI performance from freshman infielder Steven Moretto. However, this wasn't enough as the Hornets lost the game 11-10 in extra (10) innings.
Senior pitcher Austin Ragsdale started for the Hornets, but only went an inning and a third before being taken out after giving up four runs during that span.
Game two brought another high-scoring inning from the Broncos as they posted five runs in the third inning, which the Hornets were unable to come back from as they lost 9-3.
Senior outfielder Ian Dawkins went 2-for-5 in game two to lead the Hornets in hits with junior James Outman, who went 2-for-3 with two RBIs, including his second home run in as many games.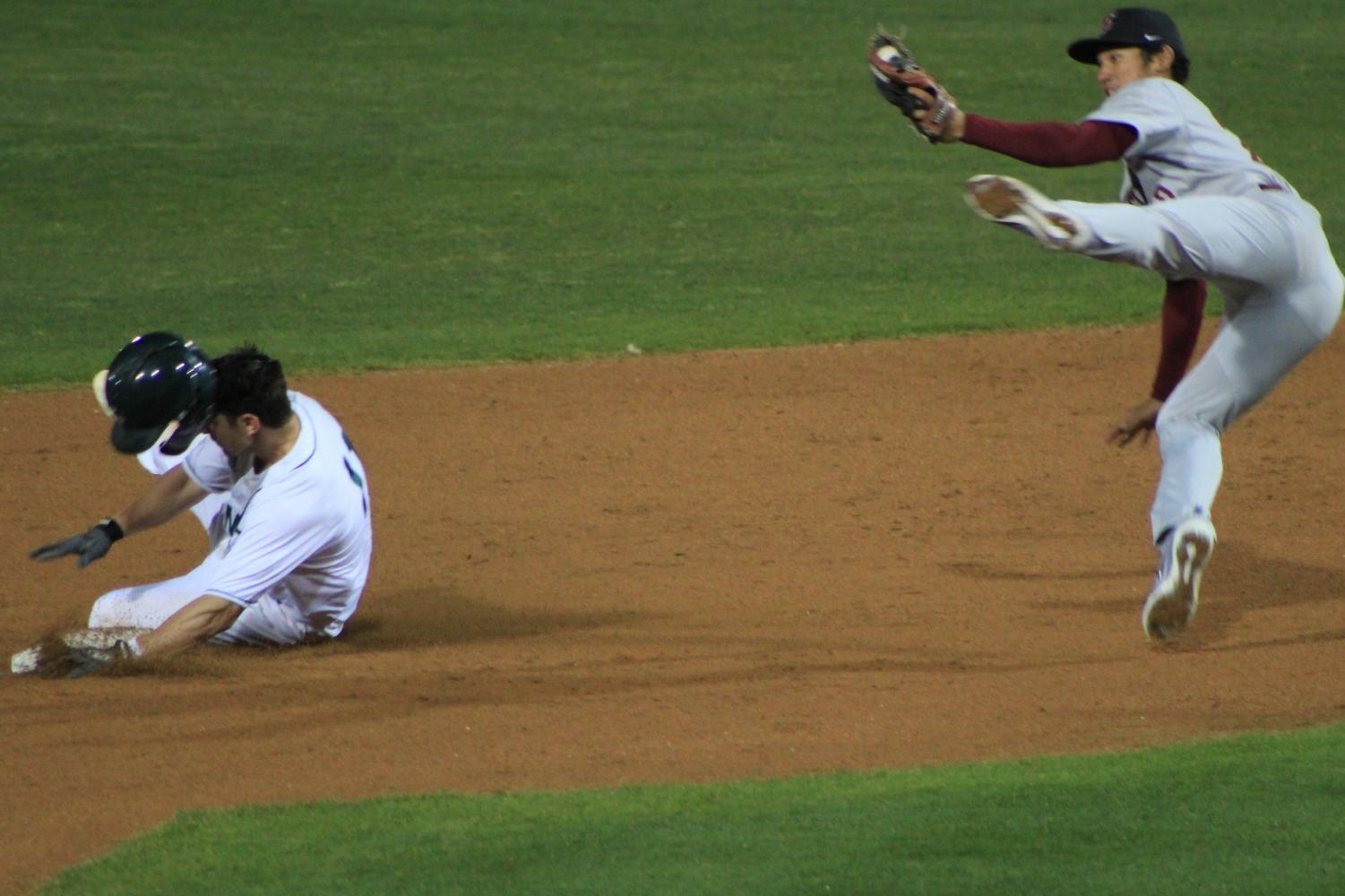 Freshman pitcher Scott Randall pitched four innings and gave up four runs which continued the Hornets struggles on the mound. But Sac State was able to turn things around on the mound as it came back to John Smith Field for game three of the series.
Sophomore pitcher Parker Brahms threw for seven innings with two hits allowed, no earned runs and a career-high 12 strikeouts.
Due to Brahms effort, the Hornets took a 3-2 lead into the ninth inning and only needed one more strike on two different occasions. However, Sac State ended up giving up an RBI single that allowed Santa Clara to force extra innings and eventually win game three 4-3 with a go-ahead home run in the tenth inning.
The Hornets were able to avoid the sweep in game four with a 4-1 win thanks to a solid performance from senior pitcher Austin Root. He pitched for five innings while striking out four batters and only allowing one run. The bullpen, which consisted of senior Ty Fox and junior Tanner Dalton, finished the Broncos off after allowing zero earned runs in a combined four innings of work.
Dawkins, Moretto and Outman had an RBI each in the fourth and final game of the series.
"You never want to get swept," Outman said. "You always want to try to win every single game the same as every other game. When your back is against the wall, you have to try to find a way to salvage a series."
Sac State coach Reggie Christiansen said his team has been finding ways to lose due to preparation, which he said is frustrating.
"I need to look myself in the mirror and ask myself, 'What have I done or not done?' and 'How can we do a better job on preparing these guys?' " Christiansen said. "Because the mistakes we continue to make are a little my fault. We need to figure it out and find a way to play better."
The Hornets will take on the Nevada Wolf Pack  ‒ which they beat 7-5 and lost to 6-5 last season ‒ at 6 p.m. on Tuesday at John Smith Field.