Stinger Barbell Club helps individuals reach fitness goals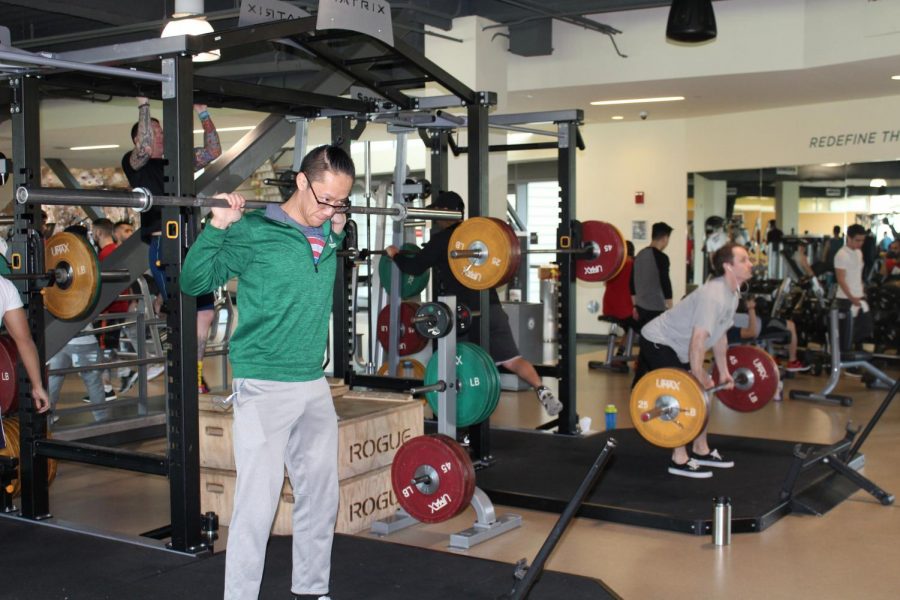 The Stinger Barbell Club was founded to help students receive the tools they need to feel comfortable in the gym, build camaraderie and reach their fitness goals at Sacramento State.
"We help people get started," SBBC President Juleto Hairston said. "I have some people who did not know how to work a weight lifting machine, to people who compete on the national level, yearly."
SBBC aims to change the intimidating nature that some feel toward working out by establishing an all-inclusive group at The WELL. The club is based on camaraderie, respect and self-improvement for anyone — regardless of weight, height, gender or skill level — with a slight interest in fitness, Hairston said.
Founded last spring, the club has gained a dedicated set of 35 active members and over 100 people have expressed an interest in joining by writing their e-mails down on a sign-up sheet.
Senior mechanical engineering major Rose Pardede is one of the founding officers who collaborated with Hairston, who is a senior kinesiology major, to start the club.
Pardede said she has always enjoyed the sport of weightlifting, having competed in six competitions, and loves it even more now since she has a supportive group of friends behind her.
"The club helped me get started again," Pardede said. "I think my favorite part is being able to see other people enjoy it just as much as I do."
The main objective in founding the club was to give people the opportunity to grow through the sport, Hairston said.
"SBBC creates positive friendships, helps people achieve their goals in and out the gym and gives veterans of the club the opportunity to display leadership," Hairston said. "Whether you want to learn how to weight lift, power lift, help others achieve their goals or even just make friends, we welcome it all."
SBBC, which takes members year-round, will begin its welcome party during its first meeting on Feb. 8 at 7 p.m. in room 153 of Amador Hall.