Sac State School of Music to host MOSAIC: Gala Concert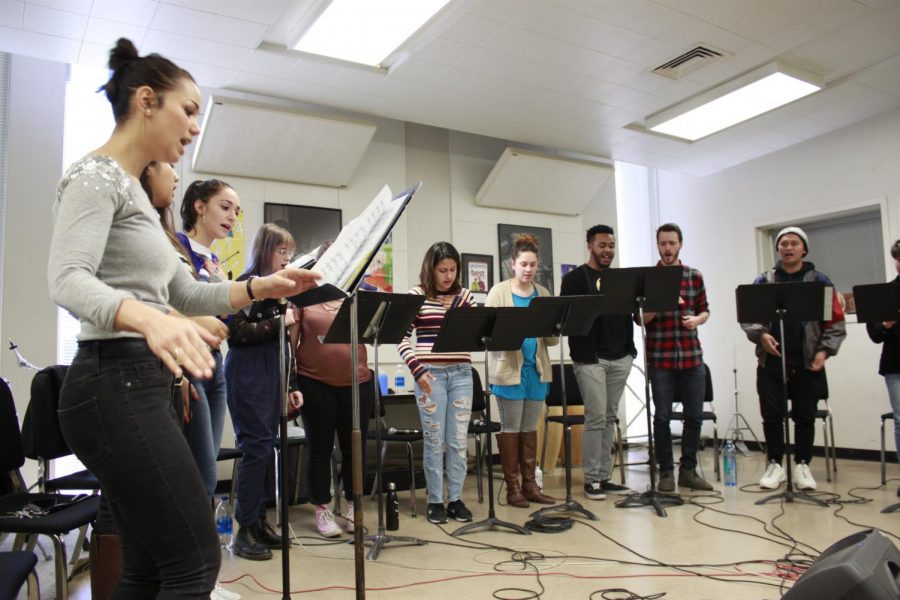 The Sacramento State School of Music will be hosting the Third Annual MOSAIC: Gala Concert on March 4 in the Capistrano Concert Hall.
The hour-long showcase will feature all the different parts of the program, including the different ensembles. Symphonic wind ensemble, jazz ensemble and vocal jazz ensemble, just to name a few, will be showcased in this year's program.
Jazz-pop vocalist Gaw Vang Williams has been the director of vocal jazz at Sac State since 2014. She said that the pieces are chosen specifically by the directors of each ensemble.
"This semester we're doing just one concert; usually we do two or three," Williams said. "For this concert specifically, I chose two a capella pieces … I don't have to hire a rhythm section and kids are super confident on it."
One of the changes in the show this year is that it is being held during the spring semester and not in the fall, as it has been for the past two years.
Williams said that this makes it easier for the students to be fully prepared for the concert.
"Students just started (school) and they didn't have the repertoire ready, so we shifted over to spring," Williams said.
The School of Music was once referred to as the music department, but the University decided it was time to undergo a name change in 2015.
"Once we changed our name, we thought about 'Well if we change it we need benefactors and people to help fund a lot of the programs,' " Williams said. "This MOSAIC concert hopes to bring in more benefactors, alumni, people to donate money to our program."
Elizabeth Unpingco, a junior music major with a vocal jazz concentration, said that this will be her second year performing in the concert and that it will show how much the program has grown.
"I think that that the School of Music has grown exponentially," Unpingco said. "I think that as the MOSAIC concert continues there's just going to be just so much more talent to show. That's going to really be present in the next concert."
Julian Cunningham, a music major with a vocal jazz concentration, performed in the first MOSAIC concert (MOSAIC is not an acronym or abbreviation) as a transfer student in fall 2015. Since then he said he has gained many opportunities from being a part of the program.
"It's given me a lot of opportunities; it's also opened doors for me to get gigs outside of school," Cunningham said. "I definitely have grown vocally, I've grown more as an artist."
Cunningham, who will be graduating in May, said that he would advise future music students to trust their peers and directors.
"Everyone is willing to teach each other and we're all willing to learn from each other," Cunningham said. "Be open would be my advice."
The concert will be held in the Capistrano Concert Hall beginning at 3 p.m. and will be free for the general public.