Women's basketball plays Pioneers in home opener after tough road stretch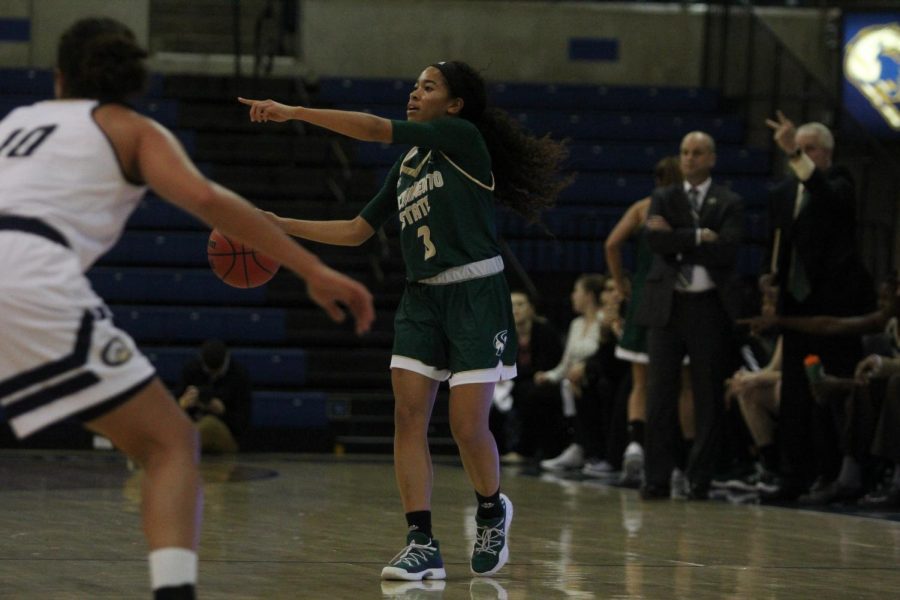 The Sacramento State women's basketball team will head into its home opener against Antelope Valley on Wednesday with a deceiving 1-6 record.
Two of the teams the Hornets have lost to are undefeated and ranked in the Associated Press Top 25, while another, Arizona State, sits just outside at No. 27 in the country.
Sac State sophomore guard Hannah Friend is leading the team with 18 points and 5.9 rebounds per game and said that the team got the difficult games out of the way first.
"I would rather have tough games at the beginning and give us a sense of where we are," Friend said. "I think this will be a great season."
The Hornets proved that their nonconference record doesn't mean much when they matched up against UC Davis, which was 6-0 entering the game. Despite falling behind in the third quarter 52-37, the Hornets went on a 17-2 run to tie the game 54-54. The Aggies then prevailed 79-72, but Sac State coach Bunky Harkleroad said he liked what he saw.
"We are getting better daily," Harkleroad said. "We have a good group of people who are working their tails off, and we are starting to see improvement."
The Hornets are led by seniors Maranne Johnson and Kyhonta Doughty, who each have contributed in their own ways. Johnson leads the team in steals and is second in scoring, rebounds and assists, while Doughty does her work down in the paint. She has more offensive rebounds than defensive and had a double-double against UC Davis despite guarding someone three inches taller than her.
After having eight total assists in her first four games, sophomore guard Tiara Scott has found open players more effectively and has averaged 7.7 assists in her last three games. Against UC Davis, she had seven assists and zero turnovers. One of her main targets against the Aggies was Friend, who knocked down six 3-pointers and finished with 25 points.
"Hannah is a great shooter," Johnson said. "Probably one of the best ones on the team. Whenever she catches it, we just tell her to let it fly."
Sac State has scored 72 points in each of its last two games and are entering its home-opening game with a deep bench featuring 10 players averaging at least 10 minutes per game.
Antelope Valley will arrive in Sacramento with a 5-5 record against mostly non-Division I teams. In the Pioneers' game against Northern Arizona on Nov. 27, they lost 104-49, and earlier in the year, they fell to Alabama by 55 points.
The Hornets will tip off their home opener against Antelope Valley at 5:05 p.m. Wednesday — which will also act as a doubleheader, as the men's basketball team will play the Pioneers right after — at the Nest.