Volleyball team clinches Big Sky regular season championship, multiple milestones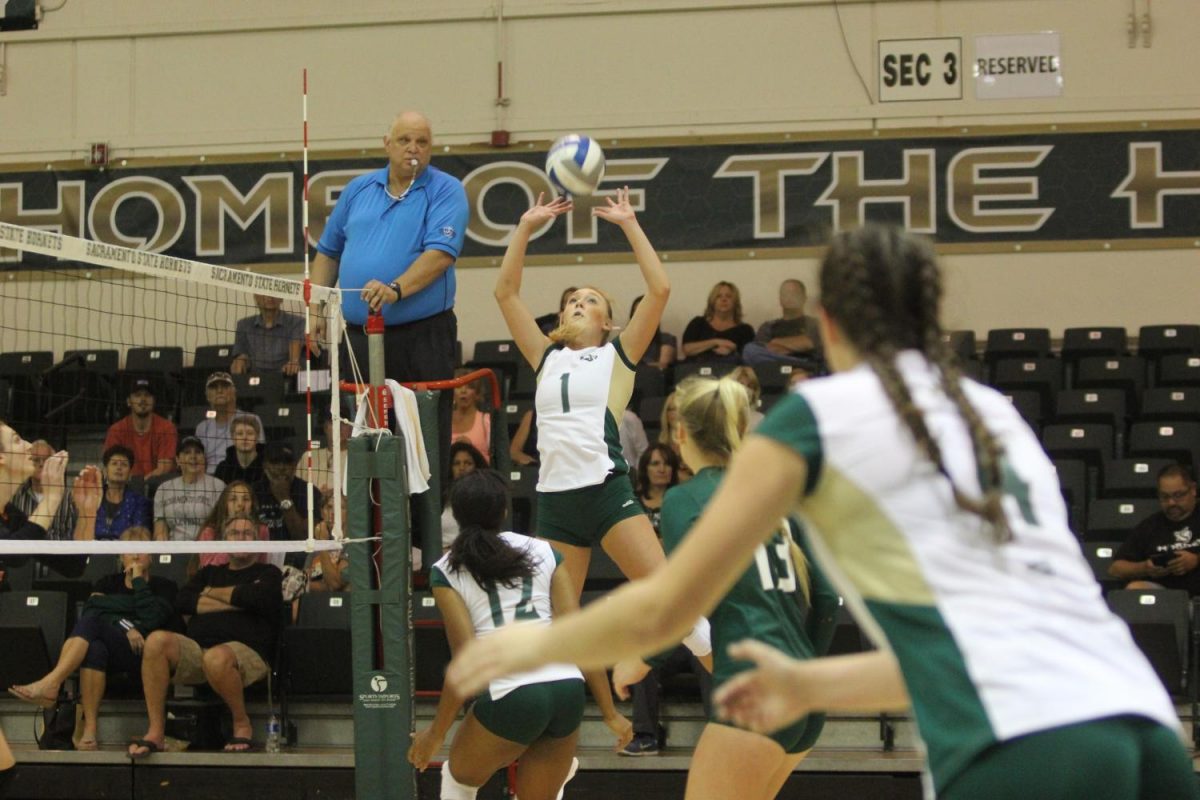 With two games remaining in the Big Sky Conference regular season, the Sacramento State volleyball team has already clinched the regular season conference title.
The Hornets (22-8, 13-1 Big Sky) won the conference for the first time since 2007 after defeating Portland State on Saturday at Colberg Court. By winning the Big Sky, Sac State ensures that it will host the conference tournament in Sacramento and be the top-seeded team from Nov. 16-18.
"We are looking to win every match we can, they are all equally important," Sac State senior outside hitter Shannon Boyle said, referring to the final two remaining regular season games at Idaho State and Weber State.
Boyle has left her fingerprints on close wins all season. In the Hornets' five-set win over North Dakota on Oct. 5, she made the most incredible dig that senior setter Kennedy Kurtz had ever seen, while finishing with 13 kills and 35 digs.
Against Southern Utah on Oct. 28, Boyle recorded her 1,000th career kill, and Thursday at home against Montana State, she recorded career dig No. 1,000 to become the 12th player in program history to record more than 1,000 digs and kills.
"It feels great," Boyle said, referring to her accomplishments at Sac State. "I didn't know if I would be able to do that with a bad back and not being able to play much my freshman or sophomore year. I owe it to the team."
However, Boyle isn't the only Sac State player to reach a big milestone this season. Senior libero Brigitte Murdock recorded her 1,000th career dig, and Kurtz recorded her 5,000th career assist.
"It's awesome," Kurtz said. "All three of us have been key players for the last four years, and it just kind of shows all of our hard work over the four years, and it is really awesome to see it."
Kurtz leads the nation in total assists this year and became the fourth player in school history to hit the 5,000 career assist mark on Oct. 21 at Eastern Washington. She also reached 1,000 career digs earlier in the season and ranks third of all time in school history in assists with 5,240.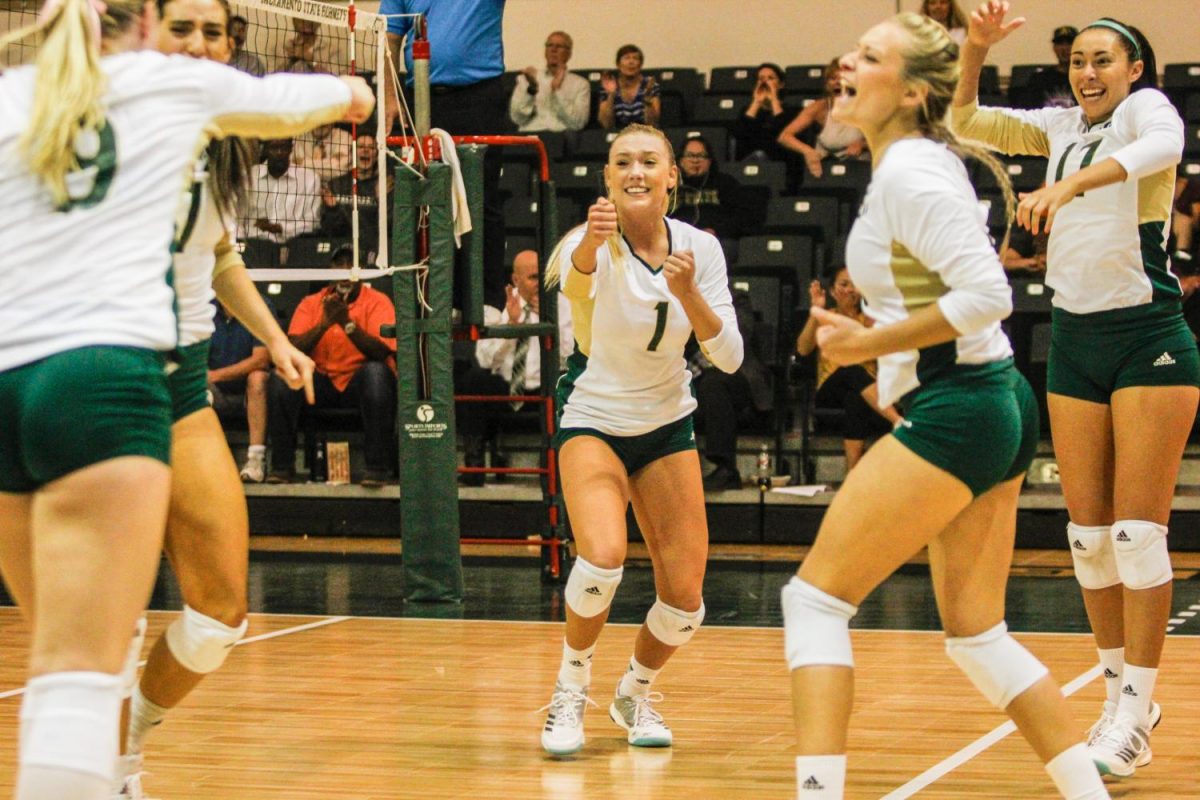 Meanwhile, the junior trio of middle blockers Lana Brown, middle blocker Brie Gathright and outside hitter Mikaela Nocetti have made nearly as big of an impact as the seniors.
Nocetti is second on the team in kills and had her best game of the season against North Dakota where she finished with 21 kills and 18 digs. In the four-set win over Northern Arizona on Oct. 14, Nocetti also hit the 20-20 mark with 21 kills and a career-high 22 digs.
Brown leads the team, defensively, with 132 blocks. Against Portland State on Saturday, she recorded a career-high 11 blocks, including three keys blocks in the fifth set to help give the Hornets the push they needed to win.
"Lana's offense was out of this world," Boyle said after defeating Portland State. "Especially in the third, fourth and fifth set. That was clutch for us."
Gathright has done a little bit of everything for Sac State. In the Hornets' five-set win over Eastern Washington on Oct. 21, she hit .429 with 14 kills while recording three blocks.
Sophomore Sarah Davis has left her mark on this season as well. After rarely playing as a freshman, Davis has 199 kills in a starting role this season.
On Saturday, Sac State rallied from a 2-0 deficit to win the final three sets and match against Portland State. Each player's unique skill set played a part in that victory.
"It's hard to single any one person out," Sac State coach Ruben Volta said. "We needed everyone to play well, and we got it down the stretch."
The Hornets will next play at Idaho State Thursday at 6 p.m. before ending the regular season against Weber State on Saturday.