Campus to celebrate 50th anniversary of MLK's visit
Hang on for a minute...we're trying to find some more stories you might like.
(Go to StateHornet.com/MLK50CSUS for more related stories)
On Oct. 16, 1967, Martin Luther King Jr. arrived at Sacramento State to speak about the future of the civil rights movement in front of a crowd of more than 7,000 people. Fifty years later, Sac State will celebrate the anniversary of his historic visit with a full day of events on Oct. 16 in the University Union. There will be workshops, panels and two keynotes delivered by author and talk show host Tavis Smiley about civil rights. King's life and his impact on the civil rights movement, will also be highlighted and remembered through the arts in a gallery, gospel concert and two film screenings.
RELATED: Editorial: 50 years later, it's still a white man's world
"The March" film screening (11 a.m. in Hinde Auditorium)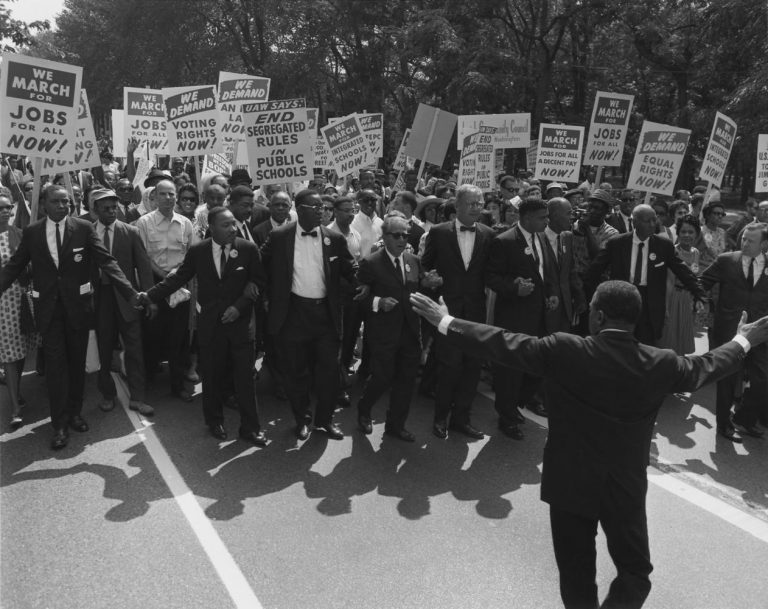 United States Information Agency / Wikimedia Commons
A free screening of the 2013 documentary,"The March" will take place at 11 a.m. in the Hinde Auditorium. The TV film debuted Aug. 23 on PBS to commemorate the 50th anniversary of the March on Washington for Jobs and Freedom where King gave his iconic "I Have a Dream" speech in 1963. "The March" explores the beginnings of the historic event and includes interviews with its organizers and participants. It also uncovers the conflicts brought by opposing groups leading up to the event.
Gallery tour (4:15 p.m. Library's Lobby Suite)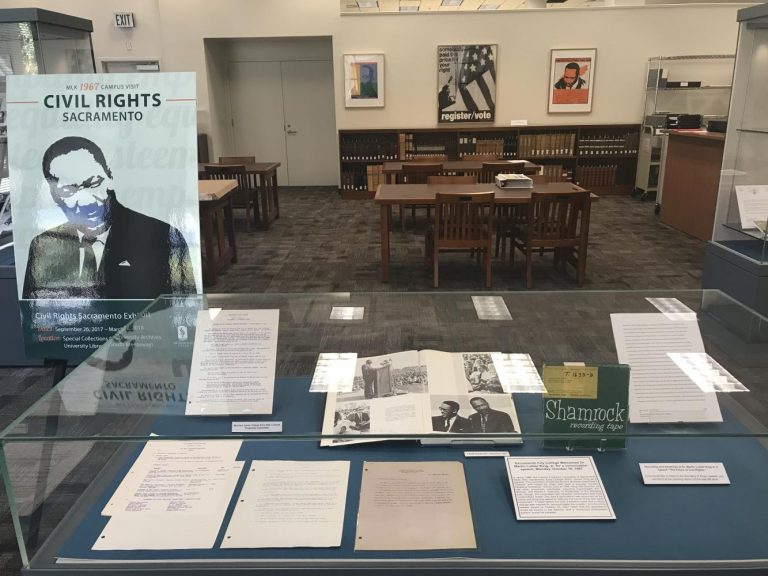 Sharlene Phou – The State Hornet
A gallery held in the Lobby Suite will feature archival items from King's 1967 visit and some historic pieces related to human rights. The gallery will be open all day with a guided tour taking place at 4:15 p.m. An extension of the exhibit titled "Civil Rights Sacramento" is currently on display in the South Breezeway of the Library until March 2. Guests will have the opportunity to listen to clips of King's speech and view footage related to his visit at Sac State.
Gospel concert (4:15 p.m. in University Union Ballroom)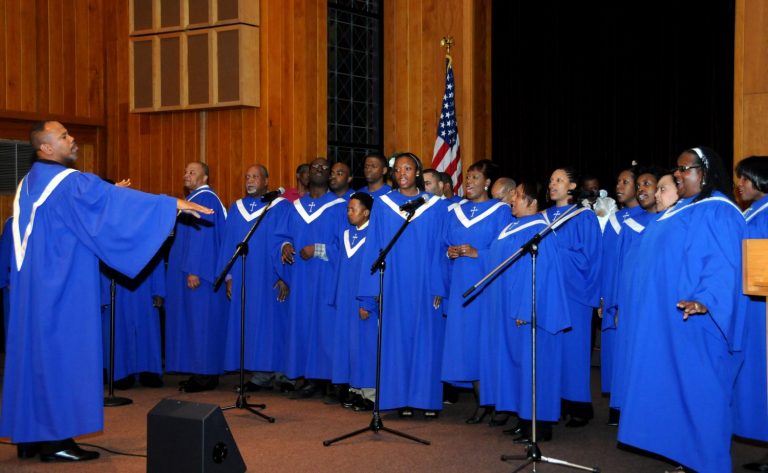 Kemberly Groue / Keesler Air Force Base
J.J. Hairston, gospel singer and leader of the Youthful Praise choir, will perform a concert alongside the local MLK Celebration Choir in the Union Ballroom at 4:15 p.m. Marcellene Watson-Derbigny, vice president of Student Retention and Academic Success and coordinator of the event, said that she thought King's beliefs and values represented gospel, as he was also a Baptist preacher. King's connection to gospel was present at the March on Washington where gospel singer Mahalia Jackson performed before his "I Have a Dream" speech.
"Selma" film screening (6 p.m. in University Union Ballroom)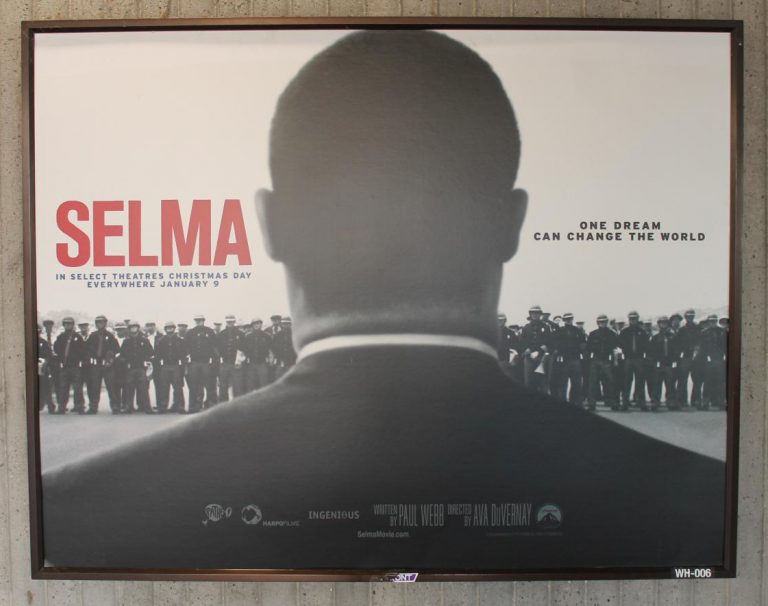 Elvert Barnes / Flickr
Guests who arrive early to the Ballroom at 6 p.m. for the evening keynote address by Tavis Smiley will be treated to a special screening of "Selma" while they wait for the ticketed event to begin. "Selma" tells the story of the marches in Alabama, from Selma to Montgomery in 1965, to protest restricted voting rights. The marches were organized by King and other non-violent activists, including James Bevel, Hosea Williams and John Lewis.
RELATED: