World Music Series at Sac State to feature South Indian carnatic music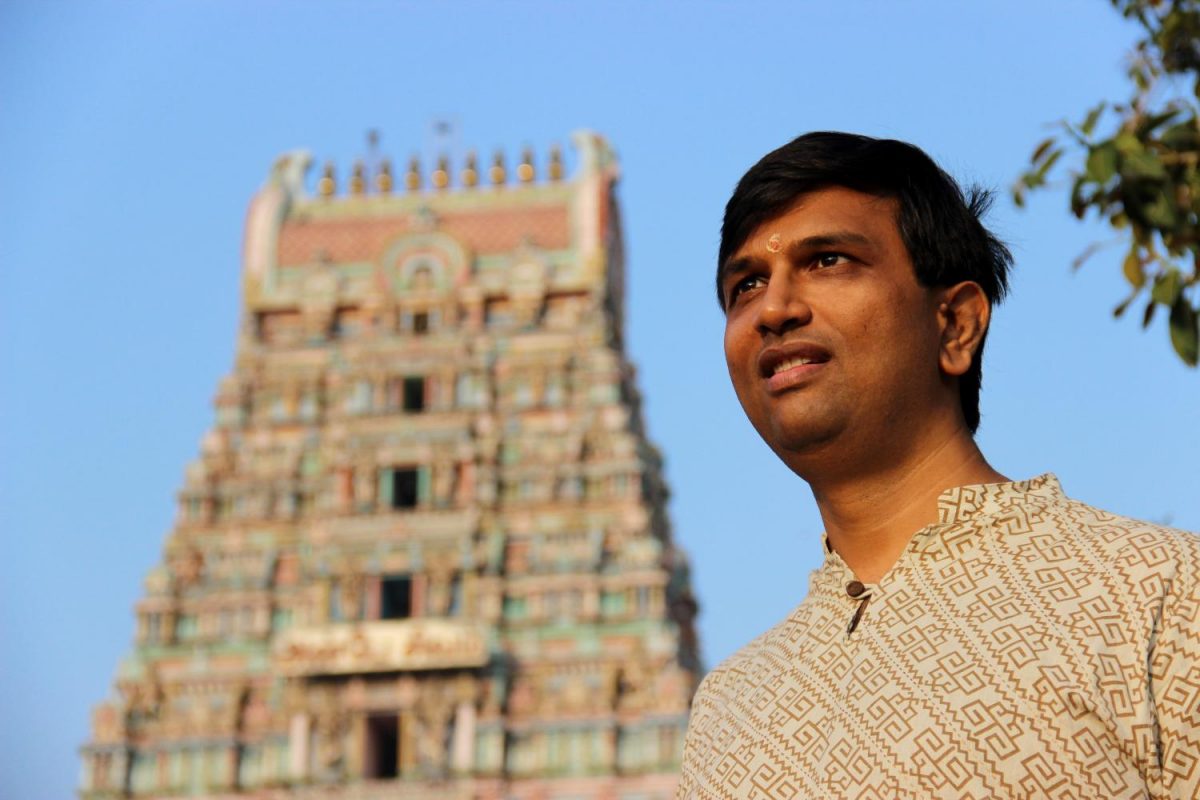 The School of Music will bring the ancient sounds of classical South Indian music to Sacramento State as part of its annual World Music Series, which features one guest each year.
School of Music director Ernie Hills said the annual concerts held at the Capistrano Concert Hall, such as the New Millennium Series, Piano Series and World Music Series, are meant to introduce different cultures to the campus community.
"These concerts, along with those given by our students and faculty, provide a significant cultural resource to the greater Sacramento region," Hills said.
This year's guest, G. Ravi Kiran, specializes in carnatic music that originated in South India. Kiran's vocals will be accompanied by a violin and a mridangam and ghatam, which are Indian percussion instruments. Kiran said carnatic music is based in the concept of "raga;" short musical notes typically used in improvised classical Indian performances.
"I see carnatic music as a type of freestyle singing," Kiran said. "Only that we use the ancient Indian art of carnatic style. You learn this music through a guru who is a special teacher of ancient music."
Kiran said he and his music ensemble rarely rehearse their performance, and a characteristic of carnatic music is its impromptuness.
Hills said he worked closely with the South Indian community in Sacramento and was able to bring Kiran to Sac State through the help of the event's co-sponsor, Sacramento Aradhana.
Panch Kasiviswanathan, founder and president of Sacramento Aradhana, said in an email that the non-profit organization is dedicated to preserve and promote South Indian music in the Sacramento Region.
"We work closely with other carnatic music organizations throughout US and Canada to bring artists to Sacramento," Kasiviswanathan said.
Kiran said he was invited to perform a series of concerts in the US to promote and expose South Indian music to American audiences by Vijay Ganesh, a mridangam player.
"Ravi Kiran is a well known vocalist in India," Ganesh said. "He performs carnatic music in an attempt to raise awareness and promote this ancient art."
Kiran will perform alongside M.S. Ananthakrishnan on violin, Srinath Bala on mridangam and Chandrasekara Sharma on ghatam at Capistrano Concert Hall on Oct. 7 at 7 p.m.
"The concert will be a great opportunity for Sac State community, students and Indian community to integrate their culture," Hills said. "We know that a great number of people emigrated from India to Sacramento, and this is such a wonderful, different kind of music that is very important for the people of that culture."
Click here for more information on the music series.