BREAKING: Fumes in Eureka Hall cause some professors to cancel class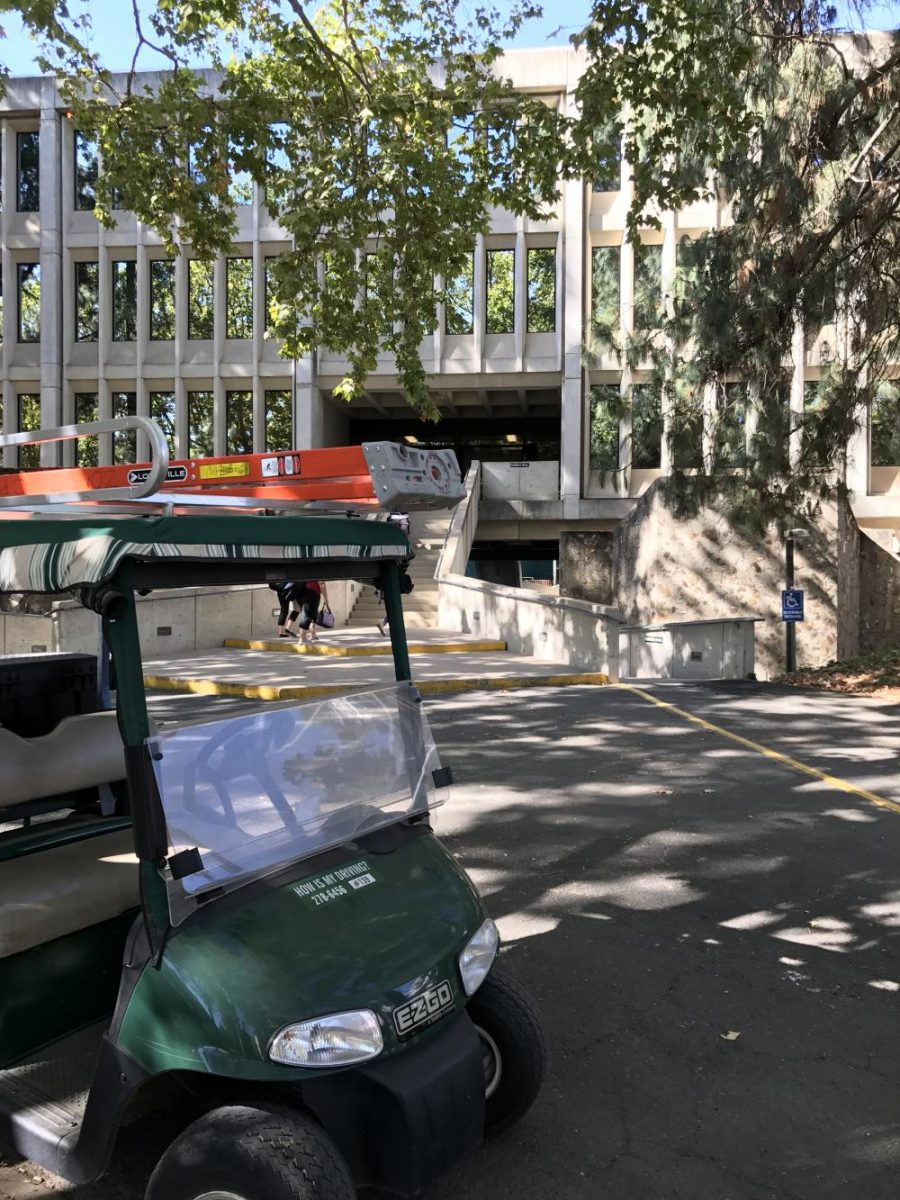 The presence of unknown fumes in Eureka Hall resulted in a number of early morning classes being cancelled Wednesday as students became "visibly ill," according to one professor.
The fumes were coming from a seized compressor motor in Eureka Hall, according to a statement from Steve Leland, director of environmental health and safety at Sacramento State.
"Although the incident did not trigger an alarm, some classes evacuated. Since the doors are open and fans are installed the odor will gradually dissipate over an hour or so and we do not expect any health concerns," Leland said.
By 10:30 a.m., the odor was no longer present, and some classes were in session. Most doors were open with fans turned on to help ventilate the building.
Leland said they "do not expect health concerns" for anyone in the building at the time, but advised those who do feel ill to complete an accident report and workers compensation form.
A note left on professor Bill Vicars' office door in Eureka Hall advised students that classes had been cancelled for the remainder of the day out of "an abundance of caution."