CSU aims to increase graduation rate by removing remedial courses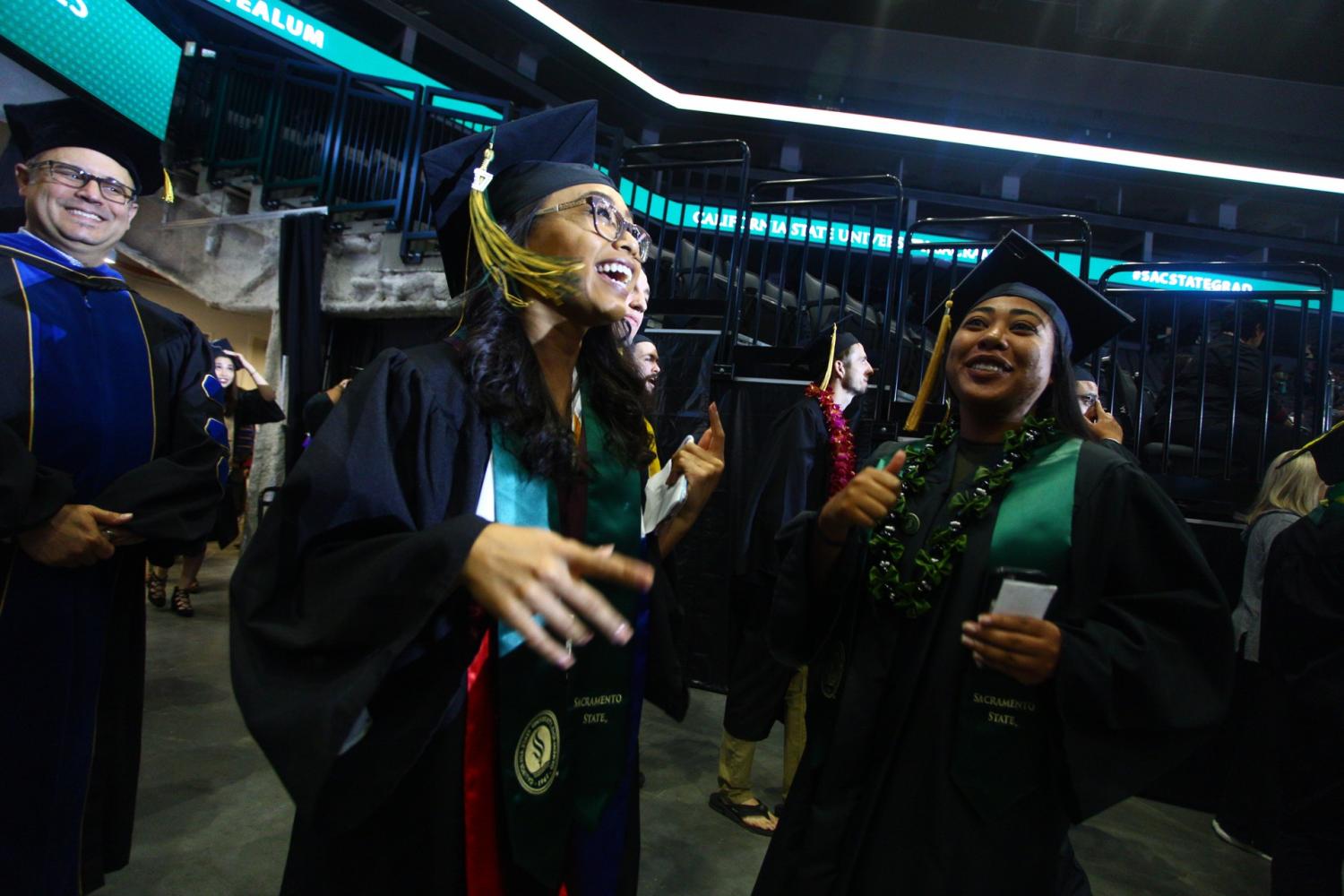 The California State University system plans to eliminate all math and English placement exams along with remedial courses by fall 2018 in an executive order issued on Aug. 2.
The Executive Order 1110, signed by Chancellor Timothy White, directs all 23 CSU campuses to stop using the English Placement Test and Entry Level Math scores to pinpoint students' college-level readiness in the two subjects.
As of this month, a new approach will instead rely on each student's high school grade-point average, grades earned in math and English; ACT, SAT and Advanced Placement scores; and Smarter Balanced assessments to determine whether incoming freshmen should be placed in remedial courses.
Last fall, about 28 percent of CSU freshmen were placed in remedial math and 23 percent in English during the school year.
Cal State spokesperson Elizabeth Chapin said that by fall 2018, students who need additional academic assistance will enroll in credit-bearing classes while receiving support on the side, which is an attempt to allow those students to earn graduation units like others, save money and obtain their degrees faster.
The executive order is another step forward for Graduation Initiative 2025, a system-wide plan that aims to increase four-year graduation rate from 19 to 40 percent by 2025, according to Chapin.
"(Cal State) is changing remedial education to give students opportunities to be more successful in college," Chapin said. "By not receiving the full 30 units that first year really decreases the likelihood that they're going to persevere through the rest of their time in college."
The executive order will also affect the Early Start Program, a series of remedial classes offered to under-prepared students to take over the summer instead of during the school year.
By summer 2019, all ESP classes will be offered with credit toward graduation.
English department Chair David Toise said that the new policy will not affect his department as much since all English classes at Sacramento State are credit-bearing—except for ENGL 1, a basic writing skills course offered every spring semester to a number of students who aren't prepared for the yearlong ENGL 10, 10M and 11, as well as ENGL 5.
Assistant Math Learning Skills professor Ravin Pan said in an email to The State Hornet that he is worried that a well-structured support system for these students will be removed with the new policy.
"The math department and the Center for College Readiness, have been working with the local high schools and community colleges to solve this (remediation) issue," Pan said. "(It is) a much longer process to reduce remediation, but sets up the structure to fix other issues."
During fall 2015, then-freshman communication studies major Adrianna Fletes was required to take at least one semester of MLSK 7A for no graduation credit based on her low ELM score.
It took Fletes — now a junior — two attempts to pass the course before becoming eligible to take MATH 1, a three-unit mathematical reasoning class.
"That first semester was difficult, especially as someone who was new to college and my MLSK professor wasn't too attentive compared to my second semester's professor," Fletes said. "It just depends on who you have to help you prepare for higher level classes."
Math professor Sarah Ives said that the student demographic that enroll in remedial classes tend to skew toward underrepresented minorities and people of color, in addition to students who were ill-prepared by their high schools.
"As an instructor for these courses, I find it to be fairly difficult to accommodate all groups of students based on their personal experience with math," Ives said. "Personally, I'd try to keep the pace of my class similar to the pace of the rest of the campus, but at the same time, I don't want to leave students behind."
Ives has worked in Texas and North Carolina, and said she's been "wanting this change to happen" here at Cal State and believes that students who aren't academically ready for math and English at the college level should still belong in college.
"I have always believed that remediation isn't just a Sac State issue, but mutually shared among the K-12 and community colleges," Pan said. "Now, I really don't know how this policy will affect our work, but I'm wondering if we as a nation have given up on 'algebra.' "