Project Optimism celebrates members with first Black & White Gala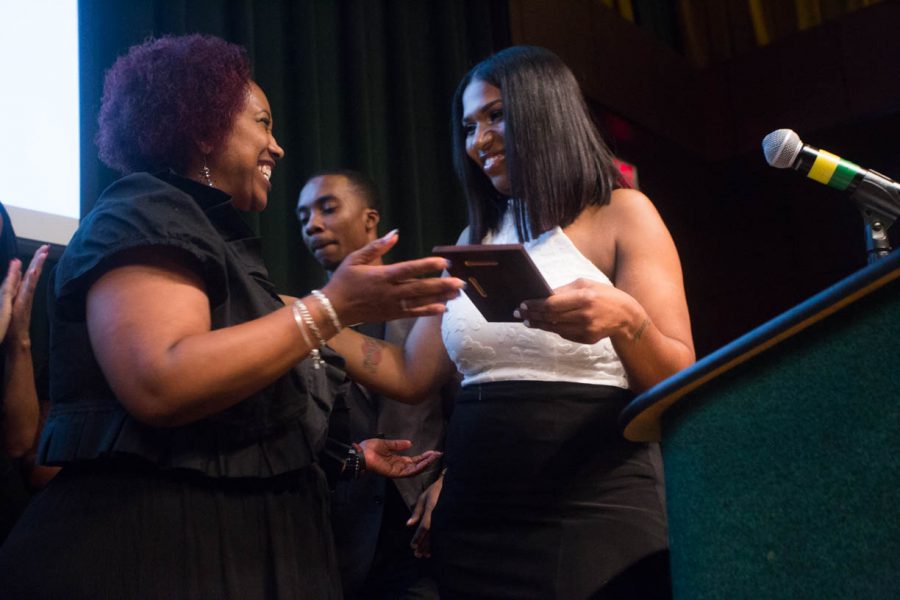 Project Optimism Inc., a Sacramento-based non-profit, held its inaugural Black & White Gala on July 9 at the University Union to recognize contributions made by its members and award them with scholarships.
The evening was filled with live entertainment, food and dancing. In attendance were Sac State alumnus Ishmael Pruitt and Armoni Easley, co-founders and co-CEOs of the mentorship program, who created Project Optimism in order to align Sac State students and alumni with at-risk youth in the Sacramento community.
"Project Optimism is trying to unite the community and provide needs for the community,"  Pruitt said.
Some of the projects completed at Project Optimism include providing food for over 200 homeless people in Sacramento and a Skate for a Cause fundraiser for Isaiah Alexander, a student and vice president of Black Student Union at Sac State who was diagnosed with a rare form of kidney cancer.
"We look at this community as a big project and it has to be a collective effort, working with Sacramento State has been a blessing to us," Easley said. "We hope to continue that relationship that we built to be able to make changes."
Among the awards given was the Isaiah Alexander Memorial Scholarship, which was made in honor of Alexander who died earlier this year from renal medullary carcinoma. His mother, Yvonne Alexander, presented the scholarship at the gala.
"Because Isaiah was a part of the BSU and did a lot of community service, (the scholarship is) going to be opened to those who fit the criteria of community service, making some type of change on campus as well as off campus, and that they are enrolled in school," Alexander said.
Seventeen mentees and mentors of Project Optimism were awarded with scholarships worth $2,000 in total. The scholarships were made possible through donations from the community and fundraising events.
Click through the gallery below for more images from the event: