Sac State splits conference-opening doubleheader against Weber State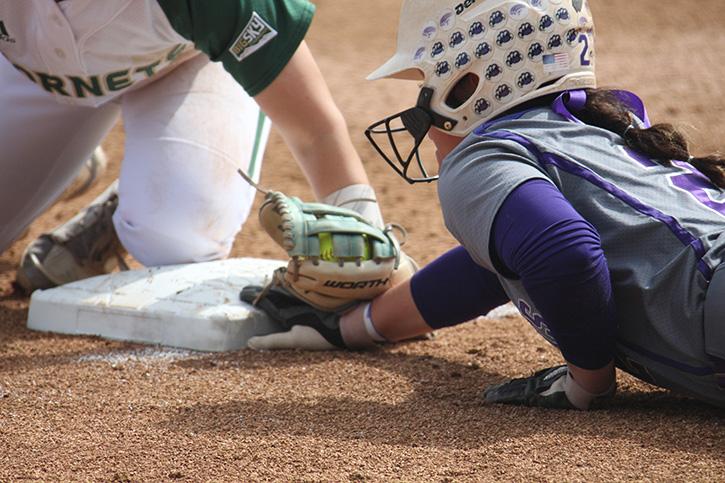 After Friday's rainout, Sacramento State's softball team got some extra work in, going 17 innings over two games against Weber State in Saturday's doubleheader, which the two teams split 1-1.
The first game was a 10-inning 3-2 win for the Weber State Wildcats (17-11-1, 1-1 Big Sky Conference), and the second matchup was a 4-0 shutout win for the Hornets (11-14-1, 1-1 Big Sky Conference) at Shea Stadium.
Sac State batters hit a home run in each game, and the pitching staff limited Weber State to three runs on 11 hits in the first game and no runs on four hits in the second, which saw the Wildcats go 0-10 with runners in scoring position.
The Hornets' right-handed senior Taylor Tessier pitched a full-game shutout, with nine strikeouts, four walks and four hits over seven innings.
Tessier — who was named Big Sky Pitcher of the Week Wednesday — was reluctant to speak about her individual performance, instead referring to being in her last year on the team as motivation in the pitcher's circle.
"I'm just trying to make every day count, because I won't get this back again," Tessier said. "That's the mindset I go out with every day — to do it for the team and make sure that I have a good time because it's the last time I'll ever do this."
Freshman left-fielder Suzy Brookshire hit her eighth home run of the season in the fifth inning to tie the freshman record for home runs in a season. The single-season record for home runs in program history is 12.
"She goes up there with a great approach and she puts it all on her swing," Sac State coach Lori Perez said. "We're going to continue to help elevate her game so that not only is she able to drive long balls, but get singles and doubles and do her job when it comes to being at bat."
The first game saw two Hornet pitchers give up three runs total over 10 innings — mainly on grounders and bunts that resulted in Wildcat hitters outrunning the infielder's throws and advancing on steals.
"I felt in the first game we were caught taking plays off and we were caught flat-footed," Perez said. "They were putting the ball on the ground and making us make plays, and we didn't."
Junior pitcher Celina Matthias started the game, and gave up two runs in four innings before handing the ball to freshman left-hander Danielle Sperry, who then gave up one run in the last six innings.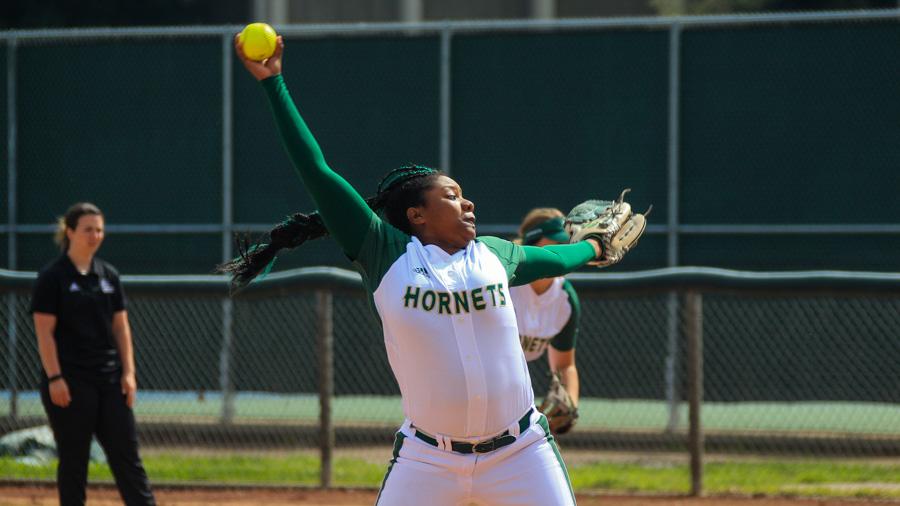 The game was 2-0 from the fourth inning until the sixth inning, when a two-run home run by freshman Mo Spieth tied the game. The home run was one of the few outfield hits that Weber State ace Kirstyn Brohling allowed between both games.
Team captain and senior first baseman Jessica Ravetti said the team was anticipating a tough matchup against Brohling, who came into the game with a 2.32 ERA over 102 innings pitched.
"She was coming up with a lot of rise pitches," Ravetti said. "We made it simple and broke it down."
The Wildcats scored one run off Sperry in the 10th inning to win the game, which was the third game to go to extra innings for the Hornets this season.
Weber State pitcher Tatiana Su'esu'e pitched the last four innings of the first game with no runs, earning a win in relief. Su'esu'e then had to turn around and pitch another four innings to start off the second game, during which she gave up four runs.
Ravetti said that Su'esu'e's pitching style was opposite to Brohling's — all low pitches, as opposed to high. She also said that they used the break between the two games to focus on hitting low pitches.
"Usually during our break we take a mental break and sometimes swing in the cage, and so we said, 'Oh, she's going to throw down? Let's practice down,' " Ravetti said.
Sac State was coming off of a 4-1 performance at a tournament at Loyola Marymount University in Los Angeles, and has picked up of late after middling to poor results early in the season, including an 0-5 record at an earlier tournament.
"I just told them that we needed to make adjustments quicker," Perez said. "We've been scoring a lot of runs on home runs, which is great, but those aren't the way you win ball games. We came out in the second game more focused."
The Hornets will compete next against UC Santa Barbara at 4 p.m. Tuesday at Shea Stadium.