Sac State ends soccer exhibition against Republic FC in stalemate
After falling to Sacramento Republic FC last season, the Sacramento State men's soccer team forced a draw (0-0) against the Republic in an exhibition game Wednesday at Hornet Field.
Republic FC, a local United Soccer League professional team, outshot Sac State by a total of 17-4, but was only two shots (4-2) ahead of the Hornets with shots on goal.
"We knew coming into the game that they would have the majority of the ball," Sac State coach Michael Linenberger said. "The last two days we worked on trying to stay very compact defensively and make it very difficult for them and I thought we did for the most part — especially in the first half."
Sac State only permitted Republic FC to get one shot on goal in the first 45 minutes of action, while the Republic's other six shots of the half were from long distance. The Hornets — which played Republic FC for the fourth consecutive year — had one shot on goal in the first half.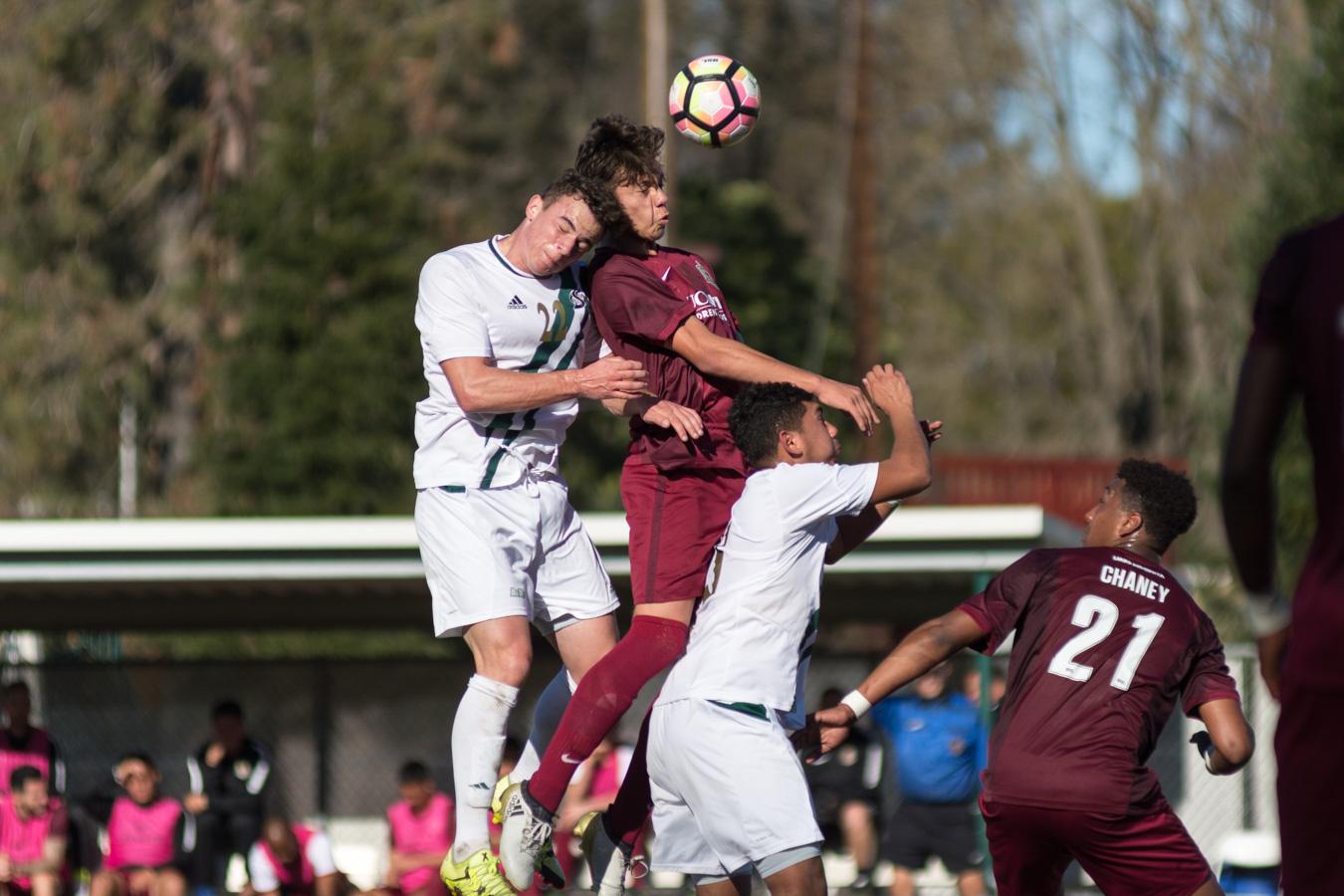 Of the four shots on goal that Republic FC had, junior goalkeeper James Del Curto had four saves.
"If we want to get better as a team, we have to play the best teams," Del Curto said. "Playing against a team of this caliber was awesome to see where we have to be — to either be a team that goes deep into the NCAA Tournament next year or play professionally."
Republic FC had possession of the ball for the majority of the second half, yet the Hornets managed to limit Republic FC's chances at the net. Republic FC took a total of 10 shots in the second half — but only three of those shots were on goal.
Along with its defensive effort, Sac State also tried to catch Republic FC on a counter, Linenberger said.
"In the end, we never created a great scoring chance, but we had the (one) opportunity to do so that we didn't quite execute. We're not quite 90 minutes fit enough yet."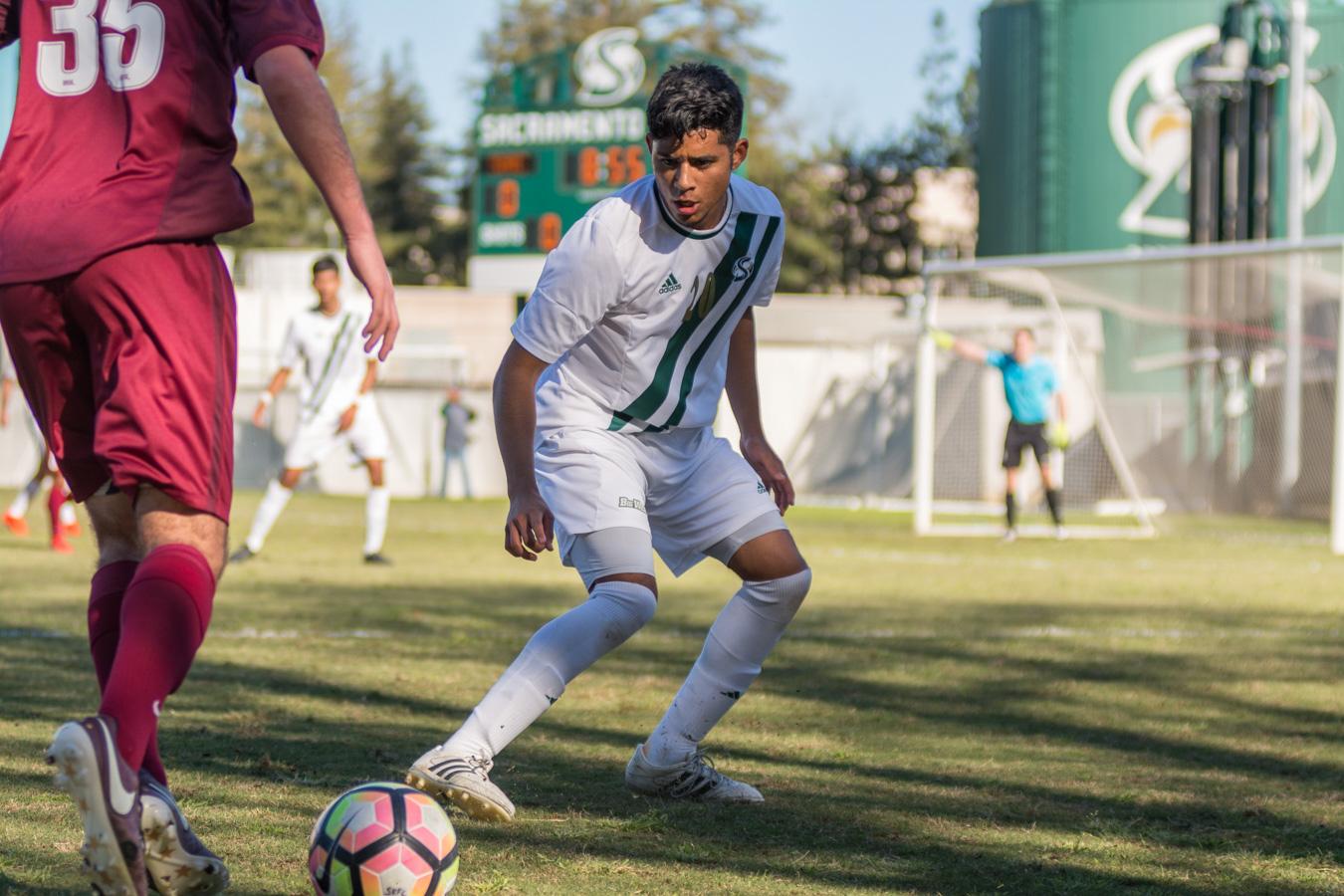 Last season, Sac State competed against Republic FC and lost 1-0. Republic scored their first goal 13 minutes into play, but the Hornets' defense did not allow them to score for the remaining 77 minutes of action.
"Last year, I think that they played a few more of their top-15 guys," Linenberger said. "Although we were down 1-0 at halftime, I thought that we worked really hard and made it really difficult for their top guys."
The draw against the Hornets was Sacramento Republic FC's third preseason game of the season as the USL team prepares for its season opener on April 1 against Orange County FC. Last season, Republic FC finished with a 14-6-10 record.
"At the start of the season, it is good to play in games like these," Republic FC middle forward Daniel Trickett-Smith said. "I think the main emphasis for both teams is to get fit and ready for the season. (Sac State) gave us a great battle today and they are a good team."
Sac State, which competed in its first game of the spring season Wednesday, will play five more exhibitions — including a match against Saint Mary's College at Saint Mary's Stadium in Moraga March 18 at 1 p.m.