Hornets strand 10 baserunners in 9-2 loss against Minnesota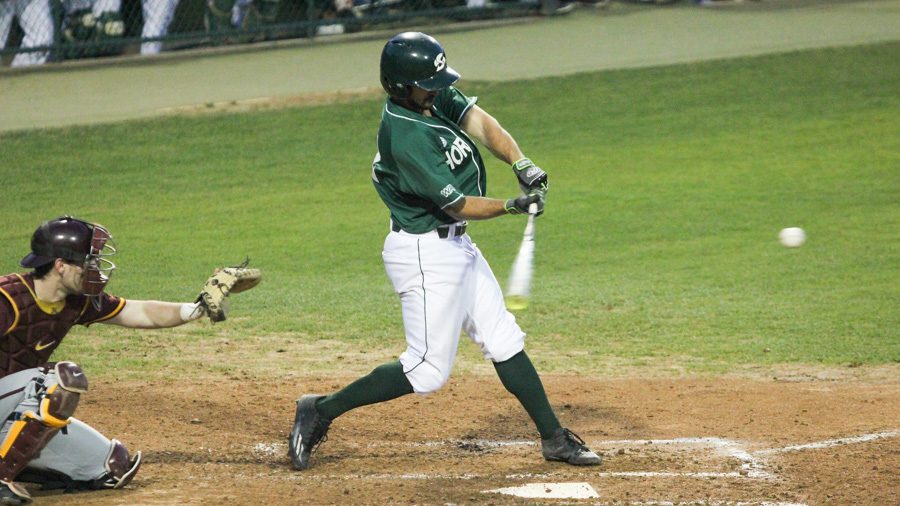 Pitching struggles and the inability to advance runners in scoring position led to the Sacramento State men's baseball team's 9-2 loss against Minnesota Friday night at John Smith Field.
Sac State (10-7) went through a total of five relief pitchers in the game after freshman starting pitcher Parker Brahms was pulled in the top of the third inning — with the Hornets trailing Minnesota (10-8) 3-0.
"We didn't pitch the ball very well nor did we swing the bat well," Sac State coach Reggie Christiansen said. "But we've played 17 games and out of those 17, we've only played two bad ones. It's a part of the game — these nights are going to happen when you are dealing with 18 to 22 year olds."
Minnesota junior right fielder Alex Boxwell got the third inning started with a two-run home run to put the Golden Gophers up 2-0. The next run also came in the top of the third when senior left fielder Jordan Smith hit a single up the middle — scoring sophomore shortstop Terrin Vavra from second base.
After giving up three runs in the third inning, Christiansen decided to pull Brahms (2-2) and insert junior relief pitcher Austin Root into the game.
"From the very first pitch, I just couldn't find the strike zone," Brahms said after giving up five hits and three earned runs in 2.1 innings of work. "It was hard for me to find my rhythm, and that really put me in a bad place today."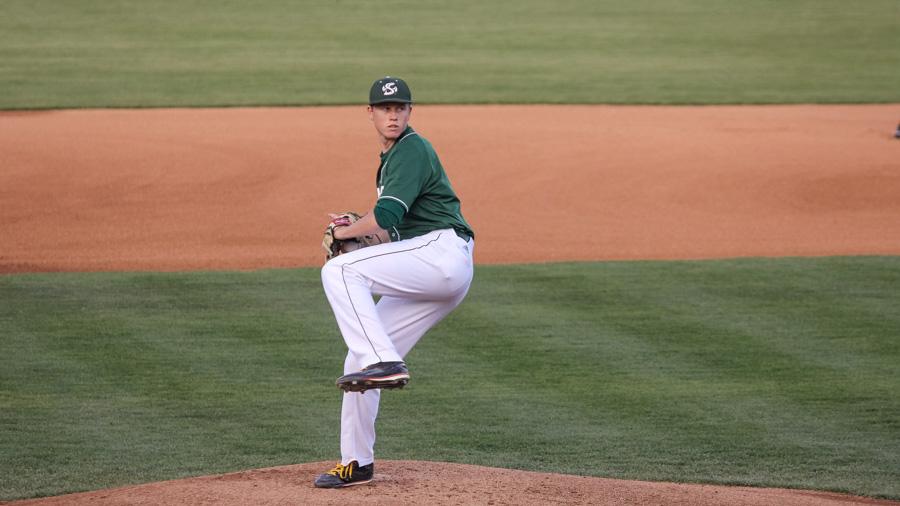 Sac State responded to the Golden Gophers' three-run inning by scoring its first run of the night in the bottom of the third inning. Junior center fielder Ian Dawkins hit a single and junior second baseman PJ Floyd reached base on a fielder's choice. Junior left fielder Andrew McWilliam singled to left field and sophomore designated hitter Devin Lehman reached base on an error to score PJ Floyd — cutting the Golden Gophers' lead to 3-1.
In the top of the fifth, Minnesota freshman Jordan Kozicky singled to left field, bringing in two runners from second and third base to extend the lead to 5-1.
In the sixth inning, Root was removed from the game in favor of junior Michael Warning. Golden Gophers' senior first baseman Toby Hanson singled to center field to score Boxwell from second base. Warning would then throw a wild pitch to allow Hanson to score for a 7-1 advantage.
Sac State made two more pitching changes in the eighth inning by replacing Warning with junior Ryan Smith — who allowed Vavra to score from first base off a triple by Hanson. The Hornets then turned to Austin Ragsdale, but he gave up an RBI single to Jordan Smith to bring Hanson to home plate for a Minnesota 9-1 lead.
Sac State freshman pinch hitter Ricky Martinez scored in the ninth inning after a single by Floyd, but the Hornets failed to continue the rally.
The Hornets scored two runs on a total of eight hits and left 10 runners stranded on base — including three in a bases loaded situation in the second inning.
"Two-out hits win baseball games and we just didn't get the big hits today," Lehman said. "I think that executing when we had runners in scoring position would have changed the momentum of the whole game and put us in a position to win the game, but we didn't execute on the offensive side and we need to do a better job of doing that tomorrow."
Sac State will return to John Smith Field to play the third and final game of the weekend series against Minnesota Saturday at 2 p.m.