Blazing a trail: Student entrepreneurs share their stories
During his early elementary years, Christopher Vaeches already had ideas of how to make money: collecting sugar packets from local coffee shops and selling them to his friends at school.
"In first grade, I used to take hundreds of brown sugar packets from Starbucks and sell them to the kids at school for $0.50 a packet, and actually made a lot of money off it," Vaeches said. "I would sell them to kids whose parents never gave them sugar. It was really fun and I enjoyed the thrill of the sell."
Now a senior studying entrepreneurship and marketing at Sacramento State, Vaeches is finding other ways to follow his passions. Vaeches said he's one of the few student entrepreneurs on campus who take on the challenge of building their own startups, and for him, that task is not an easy one.
Currently, Vaeches is in the process of developing two businesses—one is a mobile app that connects students across majors, while the other being a virtual reality lounge where the public can pay to experience different types of stimulation like skydiving.
WATCH: Sac State entrepreneurs in their own words
It's never too early to start
Vaeches advises aspiring entrepreneurs to start early. He, along with business professor Anne Fuller and Dean of College of Business Administration Pierre Balthazard, said that these students shouldn't feel as if they need to wait until graduation to start the process.
"Start early and starting thinking about making your business plan early," Vaeches said. "You never know when you are going to find a potential investor and you need to be prepared, otherwise you'll miss an opportunity."
For 18-year-old electrical engineering freshman Keshav Sharma, the process started when he was a junior in high school.
As a way to make money, Sharma started a pool maintenance company after learning the trade through an apprenticeship with his family's poolman. Sharma then acquired his own state license and partnered with his mentor in the apprenticeship to obtain a wholesale license before venturing on to build a pool of clientele.
"I went to a neighborhood in Folsom and wrote down every address with a pool, knocked on doors, wore a suit like this one, gave my pitch and offered a free month of services," Sharma said.
Sharma ended up gaining eight customers and his business has continued to grow ever since.
Be a problem solver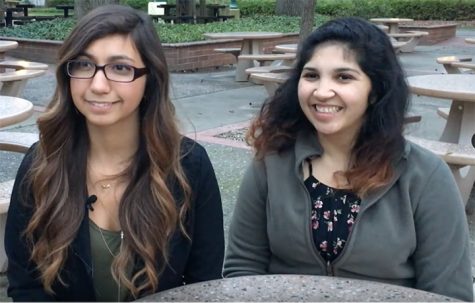 These days, Balthazard said entrepreneurs strive hard to find ways to be inventive without realizing that the objective should be about solving a problem, simple or complicated, make people's lives better and easier, and know what the market wants or needs.
"There are a million issues to solve, but small things (ideas and products) can change the world," Balthazard said.
Alyssa Aragon, a senior business and general management major, along with her business partner Sarah Rojas, who has a background in social work, said they plan to take on the problem of homelessness in Sacramento by building a coffee shop called Passion that seeks to employ people living in transitional housing.
"When you see a homeless person on the street with a sign, usually the only two solutions are to give money or food, or ignore them and drive past," Aragon said.
"Instead of putting a band-aid on an issue, we are hoping to provide a second chance at life."
Utilize the resources
Aragon said she made sure to utilize all the organizations around campus that can help bring her idea to life, like the co-ed Delta Sigma Pi business-focused fraternity where she is currently serving as the president.
There are also several organizations and clubs on campus that offer advice and counseling to students who want to begin developing their own businesses, such as the Sacramento Association of Collegiate Entrepreneurs, the Center for Small Business, which serve as an incubator for aspiring businesspeople in the community to learn about strategies of the industry and the Center for Business Analytics.
Professor Fuller said that these resources provide a space for students and mentors to work together to better their ideas, as well as giving business students a safe ground to test their ability to navigate through problems.
"Besides our wide variety of courses in finance, marketing, logistics, IT, etc, we have some terrific student organizations that provide many leadership opportunities for students," Fuller said.
Similar to Fuller, Dean Balthazard said there are no crazy ideas. Students should feel free and comfortable to express their opinion, ask questions and strategize with their peers if they want to be successful.
"Some of the best products I've seen are half-baked and sometimes ill-prepared to paint a vision," Balthazard said. "Sometimes these entrepreneurs don't realize the amount of work needed to create the idea."
If you've got an idea but are overwhelmed by the startup process, let us know in the comments what Sac State can do to assist you.  You can also read about Sac State alums who have started successful businesses or some of the craziest businesses pitches heard by Sac State professors and students. 
---
This story was produced by the students of the State Hornet Digital Academy: Vu Chau, Ashley Morosky, Sharon Castilo and Sebastian Cambrey.