Softball team looks to make first-place leap in 2017
After three consecutive seasons with top-three finishes in the Big Sky Conference, the Sacramento State softball team is looking to get over the hump and win its first conference championship.
A young but experienced softball team is bringing back 14 returning players in the 2017 season including six positional starters and three pitchers. After finishing last year 28-22 (15-6 Big Sky), the Hornets were picked to finish in second place in the Big Sky coaches' preseason poll on Jan. 19.
"We're a younger team this year," Sac State coach Lori Perez said. "With that comes a lot of culture shift and change. But on the field, we have added a lot more power to the lineup and in the circle we've gotten stronger."
Despite the youth on the team, a large amount of the current players have been a part of the team's recent success.
Of the 14 returning players, five of them received all-league recognition last year including Big Sky Conference Pitcher of the Year Celina Matthias, who finished with a record of 20-13, a 2.94 ERA, recorded 131 strikeouts and six saves. The other four players consist of starting infielders: Jessica Ravetti (first base), Zamari Hinton (second base), Sydney Rasmussen (shortstop) and Kailey Olcott (third base).
But not all of the accomplishments are limited to individual success, as the Hornets have posted a 42-16 Big Sky record in the past three seasons, including back-to-back 15-6 seasons.
Sac State has had to deal with unfavorable weather conditions over the past two months, which has limited its on-field practices this offseason. However, Perez expects the off-the-field work to carry over on the diamond.
"Last year, there was some off the field things that stopped us from really being focused and ready for a game," Perez said. "This is an area we are addressing and our leadership is reinforcing the message."
One of those leaders is senior first baseman and team captain Ravetti. She began her career at Sac State as a true freshman, the same year Perez began her head coaching tenure.
"It's really cool to transition from looking up to the upperclassmen my freshman year, to being that upperclassman who is looked up to," Ravetti said.
Ravetti had her best season at Sac State last year hitting .324 while leading the team in doubles (16), RBIs (35) and was named to the all-Big Sky second team. During the Big Sky Tournament, Ravetti topped her regular season average (hitting .500) and earned a spot on the all-tournament team.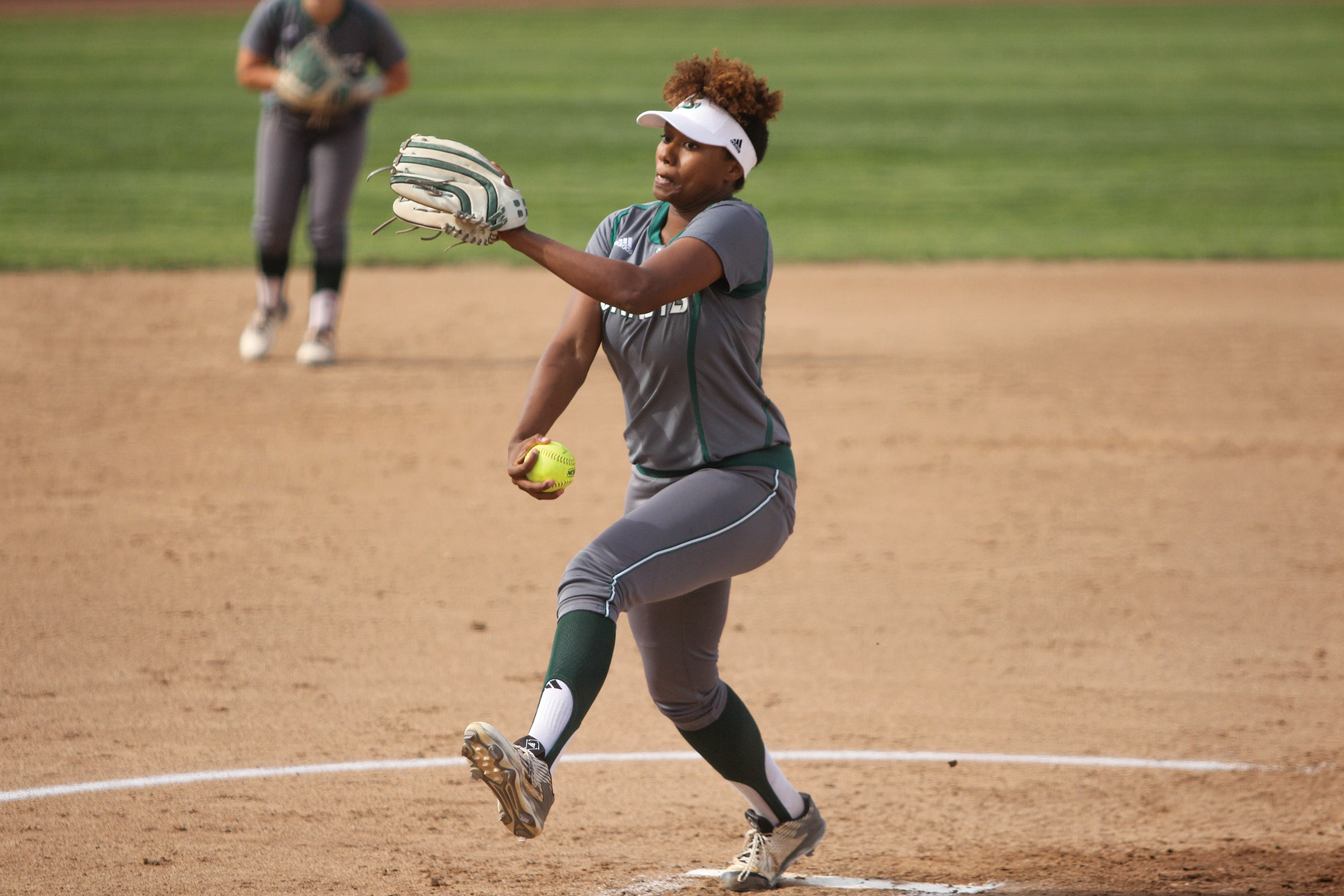 Another leader for the Hornets that came up clutch in last year's Big Sky Tournament was second baseman Hinton. Hinton finished the regular season hitting .356, scored 27 runs, drove in 17 RBIs while earning an all-Big Sky honorable mention.
"The area we've stressed the most this offseason is hitting," Hinton said. "We did not have timely hitting last year. Our goal this year is if we get a runner on second base, we're going to score."
Perez and Ravetti both added that finishing games strong was a point of emphasis this offseason.
"I noticed at times our team would coast once we got to the seventh inning," Ravetti said. "Us captains are emphasizing on playing hard through the end of every game."
The Hornets have a difficult schedule to start the season on Feb. 9 as they participate in the Paradise Classic in Hawaii, followed by the Libby Matson Tournament (Feb. 24) in Stockton, the Fresno State Tournament (March 10) in Fresno and the Loyola Marymount Tournament (March 17) in Los Angeles with only four home games before conference play.
"Last season, our start was really rough," Hinton said after the Hornets began last year with a 2-8 win-loss record. "We've worked really intensely  this offseason to prepare for hard preseason schedule. This year we want to start off hot right from the jump."
"I'm really looking forward to learning more about this team and guiding them throughout the season," Perez said. "These girls are really good, they just need to buy into how good they are and carry themselves that way."