Hornet alumnus goes from unwanted college prospect to NBA D-League
Sacramento State men's basketball coach Brian Katz now calls alumnus Mikh McKinney "the best player in the history of the school," but the guard was first recruited as a backup.
"I really didn't want him — he was our third choice," Katz said. "We lost out on two guys, and he turned out to be a lot better than both those two."
McKinney, standing at 6-foot-1 and weighing under 160 pounds, was not the most opposing figure as a transfer from Ohlone College in Fremont, but Katz saw a tough, raw talent. Shortly before the 2012-13 season began, Katz gave the Union City native the only offer he would receive that year from any school.
"Honesty, when coach Katz made the offer I took it instantly, like right away — I just was happy to be given the opportunity and I just couldn't wait to go play," McKinney said. "One of the big things when coach Katz was recruiting me was that he said, 'there is nobody that will be treated differently than anybody else, so if you come in and you play better and you earn the spot, then you'll get the spot,' and I took that to heart."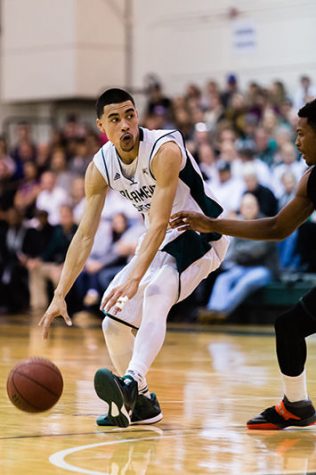 After one player was injured during a preseason scrimmage, McKinney started his first game and proved to his coaches what he was capable of. The community college transfer then started all 91 games he played at Sac State.
Over his three years with the Hornets, McKinney scored the fourth-most career points in school history (1,468) and helped establish a winning culture in the program as the team clinched spots in the 2014 and 2015 Big Sky Tournaments after missing the postseason every year since 2006.
"(We) went from a program that had never really done anything to winning 21 games and came within a basket of winning the league title," Katz said. "(McKinney had) tremendous competitiveness, leadership and just the ability to make everybody better around him — the team started to embody who he was."
As a senior during the 2014-15 season, McKinney — alongside fellow senior guard Dylan Garrity — helped Sac State finish 21-12 overall, while earning four Big Sky Player of the Week selections, the Big Sky Conference Player of the Year award and being named All-American for the first time in the program's Division I history. Over 32 games, McKinney averaged 19.2 points a game and had more steals (78) than turnovers (68).
Though Sac State missed the NCAA Tournament in 2015, McKinney traveled to Indianapolis in April to play in the Reese's College All-Star Game on the Final Four stage at Lucas Oil Stadium before a crowd of nearly 27,000. During the nationally-televised game, McKinney played with some of the best players in the country and became friends with forward Alan Williams, who now plays for the NBA's Phoenix Suns.
"It was one of the biggest stages that I've ever played on," McKinney said. "It was crazy to be able to go out there, represent myself, represent Sacramento State (and) represent the Bay Area, where I'm from — it was just a great experience."
After graduating in May, McKinney chose to forgo the NBA Development League (D-League) Draft to earn a salary playing professionally overseas. During the 2015-16 season, McKinney played for the Port of Antwerp Giants in Belgium, and made it to the Final Eight round in Europe's FIBA Cup. McKinney averaged 7.9 points in 27 games and shot .462 (42-of-91) from three-point range and .844 (38-of-45) on free throws.
On Oct. 30, McKinney came one step closer to fulfilling his lifelong dream when he was selected 25th overall in the second round of the D-League Draft by the Northern Arizona Suns, the Phoenix Suns affiliate. McKinney's whole family congratulated him – including his father, who also played professional basketball overseas and introduced his son to the sport from a young age.
"He was calling me every second just congratulating me, just telling me how happy he was for me," McKinney said. "He just got really emotional and was just real happy for me, to see his son following his dreams and continuing to play."
The Suns, formerly known as the Bakersfield Jam, will play its inaugural season in Prescott Valley, Arizona, a town just shy of 40,000 people ecstatic to have a professional team of its own.
"We were at a team meal (and) there were actually some fans already from the town saying that they couldn't wait for us to start playing," McKinney said. "We actually took pictures with them — they were season ticket holders already, so it was actually really cool."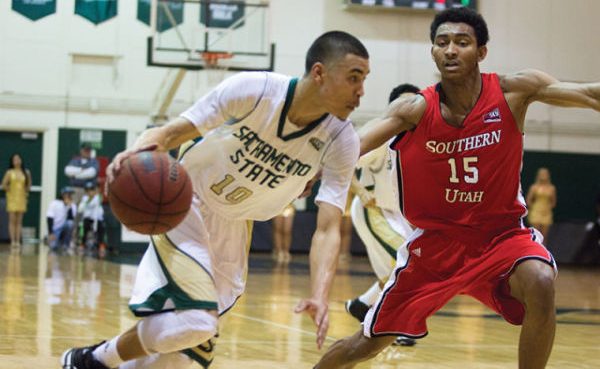 Today at Sac State, McKinney's legacy remains evident both on the walls of athletic facilities and among the players who started alongside the guard as freshmen and sophomores, including senior forward Nick Hornsby.
"(McKinney) was somebody that comparatively I'd never seen before and just always working hard, always in the gym and honestly just showing that he loves the game so much," Hornsby said. "He really helped get me to understand different ways to read the defense and just being confident in myself and my teammates."
While McKinney's professional future remains uncertain, Katz is convinced his fate at Sac State is forever sealed.
"Just in terms of the way he plays and (his) size and stature, (McKinney) might be the most unique player I've ever seen at any level," Katz said. "He'll be a folk hero and a legend for a long time — he'll be some guy people will talk about forever."