Soccer programs face tough road ahead
The journey has been far from glamorous, but both Sacramento State men's and women's soccer have scraped and clawed their way to win games, and have their sights set on conference tournaments.
Men's soccer (6-5-2, 2-2-1 Big West) has thrived under senior leadership, with offense provided by midfielder Ivan Ramirez, forwards Alex Bettencourt and Nate Nugen, who all have scored four goals or more on the season. Junior goalkeeper James Del Curto has also been a bright spot for the team, and matched a NCAA Division I single-game season record after recording 14 saves on the road to help defeat UC Irvine on Sept. 29.
After losing the first game of the season, the Hornets have lost only three of the last 11 games.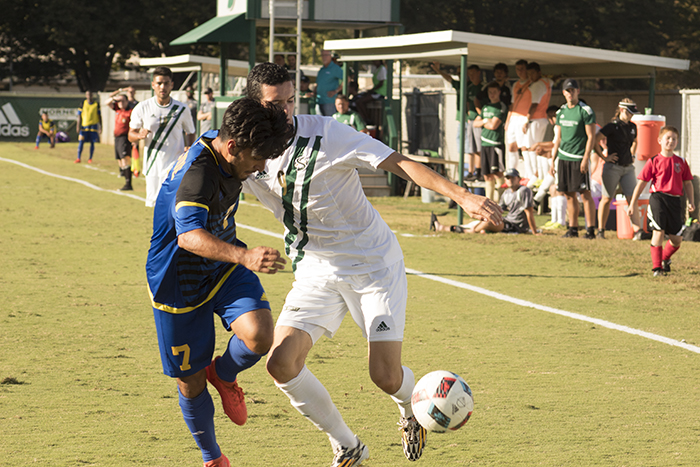 "Our ultimate goal is to win the Big West," Ramirez said. "We feel like we have the team to do so. We're a very veteran team filled with juniors and seniors. I feel like this is the year to do it."
The women's program (4-6-4, 2-2-2 Big Sky) has built its success this season on its veteran defense, led by senior defenders Rachel Leonard, Chelsea Arnold and Alexa Heinzer.
"They've been just so solid all year long," Sac State head coach Randy Dedini said. "Hopefully in these next (four) games we can give them a little more goal support so that they don't have to be on edge the entire game every game."
Both programs have seen no shortage of close games. Women's soccer has tied a team record this season with eight overtime appearances and 120 minutes of extra time played, while the men's team has had eight of their last nine games decided by one goal.
One of the biggest highlights for the men's team came on Sept. 22, when the Hornets upset nationally ranked Utah Valley 3-2 at Hornet Field. The women's program had one of its most thrilling finishes Sunday, when a last-second overtime goal from senior forward Kassidy Kellogg lifted the Hornets 2-1 over conference rivals Idaho State.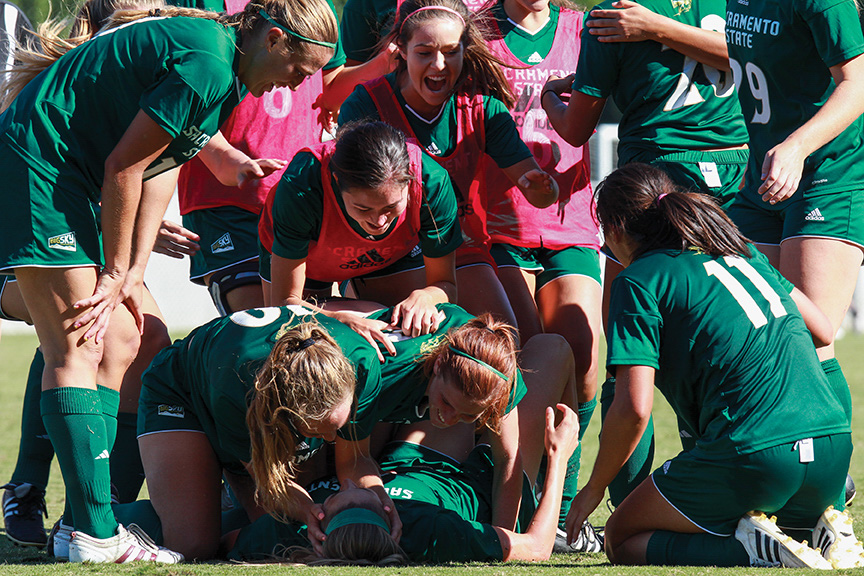 Both programs need to win the majority of their remaining games to advance to their respective conference tournaments, and face tough schedules ahead. Women's soccer will play three of their final four games on the road, including trips to North Dakota and Colorado, while the men's team will play UC Santa Barbara, rivals UC Davis and Cal Poly — all twice each.
"The main positive is that we're still in the thick of it," junior midfielder Paul Geyer said. "There's still a lot to play for and we're in a (much) better position than we were in last year, which is important."
While the men's team most recently lost 2-0 to UC Riverside, the women's recent victory has filled them with newfound determination.
"We feel we're a team that if we can get into the playoffs we can beat anybody," Dedini said. "Even though the goals haven't really come for us like we thought they would because we have goal scorers, I think it's just a matter of time. We're creating the chances and now (we just need) that confidence to put it in the back of the net."