University's jazz group C-Sus Voices to perform at world's largest jazz festival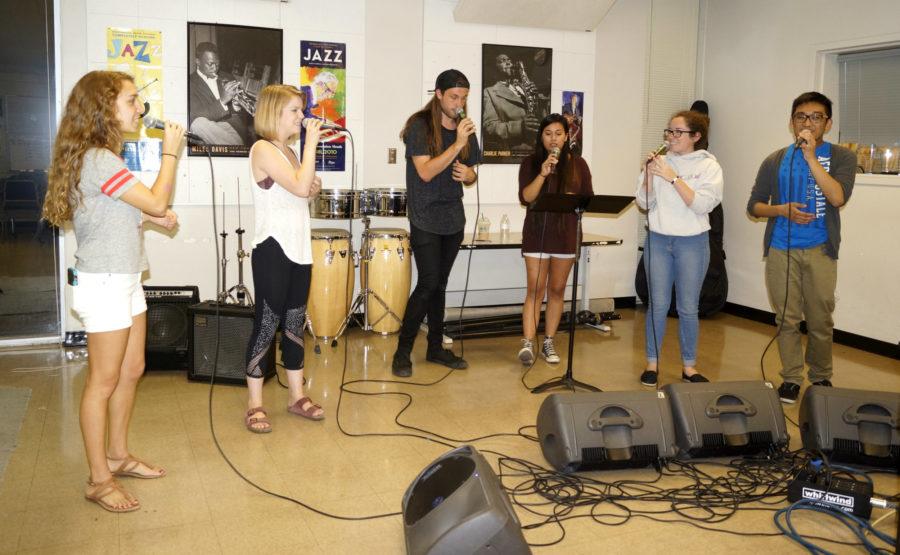 After winning the 2016 Next Generation Jazz Festival in April, Sacramento State's own jazz vocal group C-Sus Voices will perform at the world-renowned Monterey Jazz Festival Sunday, Sept. 18 in Monterey, Calif.
C-Sus Voices will perform alongside legendary jazz names like Quincy Jones, Branford Marsalis, Pat Metheny, and wayne Shorter at the festival's 59th annual celebration of the American-born music genre.
Professor and C-Sus Voices' director Gaw Vang Williams said that the audition process for the Next Generation festival began in early spring. Williams said she tried to form the group with the best vocal selections to proudly represent Sac State at the prestigious competition with the winner earning a spot among jazz legends.
Williams said that students do not need to be music majors to join C-Sus Voices. For instance, Melissa Brausch is a 22-year-old theatre major who recently joined C-Sus Voices in the spring, just the right time to perform with the group at Next Generation.
"For me going to Monterey Jazz Festival is amazing because I have been going to the jazz comeptition since I was in high school, but every year is a new experience," Brausch said. "We are here for our love for music."
Other non-music majors in the group are 19-year-old CJ Carreon, who is studying jazz studies and nursing, and 21-year-ld Gabby Caietti, a psychology major.
For Jesse Crosson, a graduate student studying voice performance, he said that he has been in the jaz zprogram at Sac State for three years now and decided to join C-Sus Voices just two years ago.
"I just absolutely felt in love with [the group]," Crosson said. "That's the reason why I decided to come back for my Master's Degree in voice performance."
Crosson also said that the best part of this festival is to share the biggest jazz stage with other C-Sus Voices members, who he considers as family.
C-Sus Voices's performance at the Monterey Jazz Festival will take place on Sunday, Sept. 18 at 12:30 p.m.