Dance marathon to fundraise for students in need
As part of Homecoming Week on campus, the Student Advancement Council will be hosting the second annual Dance Marathon (otherwise known as Dance Fest) in the Residence Hall Quad on Oct. 7 to raise money for the Student Emergency Grant Fund.
Students participating in the dance competition will be judged on their dance moves during the five-hour event. To compete in the event, however, they must also contribute $7 to the cause.
Similar to the campus' previous dance marathon, this year's philanthropic cause will be the Student Emergency Grant Fund, otherwise known as the Hornet Proud Fund, which aims to assist students who face financial emergencies such as sudden unemployment, eviction or homelessness, medical problems and transportation crises.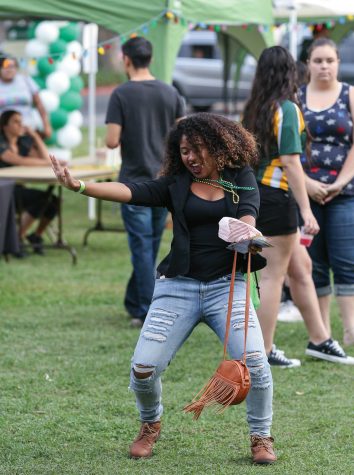 Danielle Munoz, case manager for Student Engagement and Success, refers to the fund as "a tool to help students who have experienced a one time emergency that is impacting their school."
This fund is intended to be a resource for students when all of their other financial aid options have been exhausted.
"I know that life doesn't stop for school and students are experiencing lots of different things, we certainly would not want a month's rent to completely throw off your whole education," Munoz added.
In 2015, a total of $17,895.99 was raised for the fund.
"People can come and join in on the fun or compete in the dance marathon, [because] it's open to everyone: students and the community," said senior sociology major Lauren Pastrana, who also helped coordinate this year's event.
President Nelsen will give an introduction at the event to welcome students and other participants. DJ Lawrence will provide music for the entire night, while a salsa group and Elk Grove-based Polynesian dance crew Makamae Melia O' Polynesia will dance alongside marathoners.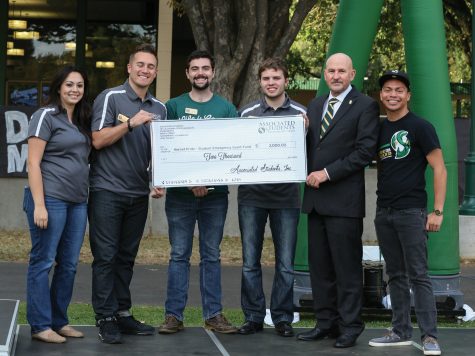 "[The fund] gives students a cushion to continue their education at Sac State, so they can finish up here and graduate," Pastrana said. "We are welcoming other organizations to come out to support [and] to bring in students to their clubs and especially this fund."
Coordinator Angelina Burkley, senior child development major, has worked on the dance marathon throughout its three-year duration.
She said that a few furry little creatures will also be present to cheer on animal lovers at the dance marathon.
"The dog owners of Sac State will be there, bringing 10 of their own dogs out for students to pet and play with," Burkley said.  
The Student Advancement Council will accept donations throughout the night. Those competing in the dance competition will receive five tickets to enter in a raffle for a prize of a gift card to an eatery on campus. Additional donations can be made at the Case Management office located at Lassen Hall 3008.
The Dance Fest will take place in the Residence Hall Quad on Oct. 7 from 5-11 p.m.