The University Union Games Room hosts semester's last NBA 2K16 video game tournament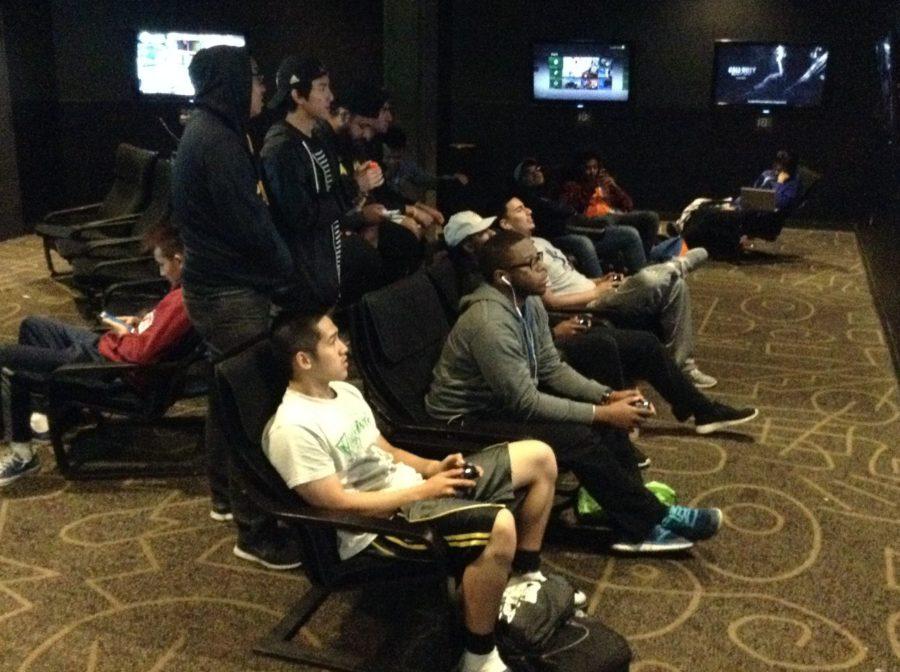 On Friday, April 22 in the University Union Games Room, 16 students participated in the last video game tournament of the semester, centered on the sports game "NBA 2K16."
The tournament started at 1 p.m. with students being put into a bracket-style tournament. There was a winner's bracket and a loser's bracket, so students who lost the first round would still have a chance to come back and win.
To prepare for the tournament, a couple of the participants practiced the game beforehand. Senior economics major Garbin Goraya, for example, practiced "NBA 2K16" by playing against a friend.
"I played against my friend for practice, so I'm feeling pretty confident," Goraya said. "We'll see how it goes later."
Others, like sophomore computer science major Andy Huynh, wanted to see how far they could go in the tournament.
"I'm not feeling too bad about my chances, and I hope to win it all," Huynh said. "This is just a game though, so I'll just be playing for fun."
With two brackets, the tournament has the potential to go on for most of the day. Some students, like senior psychology major Sabas Herrera Jr., may have to leave early for things like work. Herrera said that the bracket system gives players a second chance.
"It gives you two chances to win the tournament," Herrera said. "If you come out from behind the loser's bracket and win the whole thing, that says you're pretty good."
Junior business major Anderson Chan lost his match but hopes that he'll be able to come back from the loss.
"I felt like I should have slowed the tempo of the game a bit," Chan said. "I won the NBA tournament last year, but the competition got a lot better this time."
The winner of the tournament eventually turned out to be Sacramento State student Alex Richardson. As the winner, he received a $50 Amazon gift card and will be put into the Games Room's hall of fame.
While this is the last video game tournament of the semester, the Games Room will be hosting 9ball and table tennis tournaments for faculty and students on April 29 and May 13, respectively.