Sports clubs a way to enhance your college experience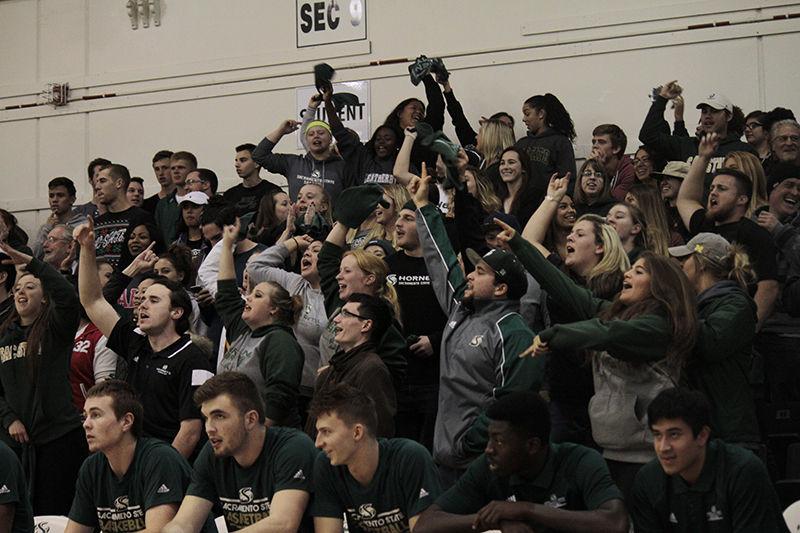 Whether academic, social, spiritual, or athletic, there is a wide variety of ways for students to define their own college experience.
One of these ways of getting involved is to join a Sports Club.
The Sacramento State Sport Club program consists of 19 highly competitive clubs that compete against other universities in leagues, conferences, and tournaments at the local, regional, and national level.
Each club is developed, organized, and led by students with guidance and direction from the Sport Club adviser, Sport Club student assistants, club coaches and instructors. Both novices and highly experienced athletes are actively recruited.
There are currently 650 students participating in the Sacramento State Sport Clubs program. These 650 students play on teams ranging from volleyball to rugby. There is even a recreational Sports Club program, with teams such as Billiards and Scottish Country Dancing.
Joining a club of any sort—athletic or not—is important for a student's campus connections and overall health. Playing a sport on a regular basis will certainly improve one's physical well-being, but it could also improve one's overall college experience.
Erika Thompson is a former member of the Cycling Club who enjoyed her time at Sac State.
"You get to travel to different places that you may not have gotten to travel to and see different colleges and universities," Thompson said. "By participating in Sac State club sports, you are not only representing a team, but a school that supports you and your sport."
While competing for the club, Thompson also held an officer position, which helped prepare her for life after college.
"You benefit by learning how to lead, organize, and manage an organization. Dealing with deadlines, finances, and people has been beneficial and has been great practice for a real world job," Thompson said. "Additionally, you can influence the direction of a group organization that you care passionately about."
Thompson's experience at Sac State was shaped by her involvement in the cycling club. Making connections was a huge appeal to her.
"Number one, you are with a group of people that all share the same passion as you. [It was important] finding a social network of people that had the same interest as me, and being active," Thompson said.
Many students who attend Sac State understand that the college is widely considered a commuter school, which could be a contributing factor in a diminished level of participation in extra-curricular activities.
This is something sophomore and Men's Soccer Club President Woonghui Won was very aware of and wanted to change for himself.
"When I came in to college, I had the idea of wanting to try new things," Won said. "So, when I received an email from Josh Mandel-Sonner in the [Student Organizations & Leadership] office, asking if I would be interested in starting a soccer club, I thought, 'Why not? I've been given this opportunity, why not just take it?'"
And take it he did. Since assuming the responsibility for the club during his freshman year, he has seen it grow from a small recreational club to a competitive group of 30 student-athletes.
In addition to connecting to the campus, gaining valuable life experience, and making new friends, there is the competitive aspect to playing club sports.
A typical sport club has three practices per week, and sometimes that number increases to four or five. Playing club sports is a serious commitment. Sports Club adviser Josh Mandel-Sonner knows the rigors of club sports inside and out.
"It's time consuming in terms of being an officer or member of a sports club," Mandel-Sonner said.
Almost all of the sports clubs practice on a year-round basis, but many clubs take breaks for summer vacation and winter recess. The teams play in tournaments and have regular seasons. Whether you're a student who wants to participate for the first time, or seasoned pro wanting compete at high level, a Sacramento State Sports Club could be for you.
For any additional information, please visit the Student Organization & Leadership website at http://www.csus.edu/soal/.