Hornets upset Pac-12's ASU in basketball opener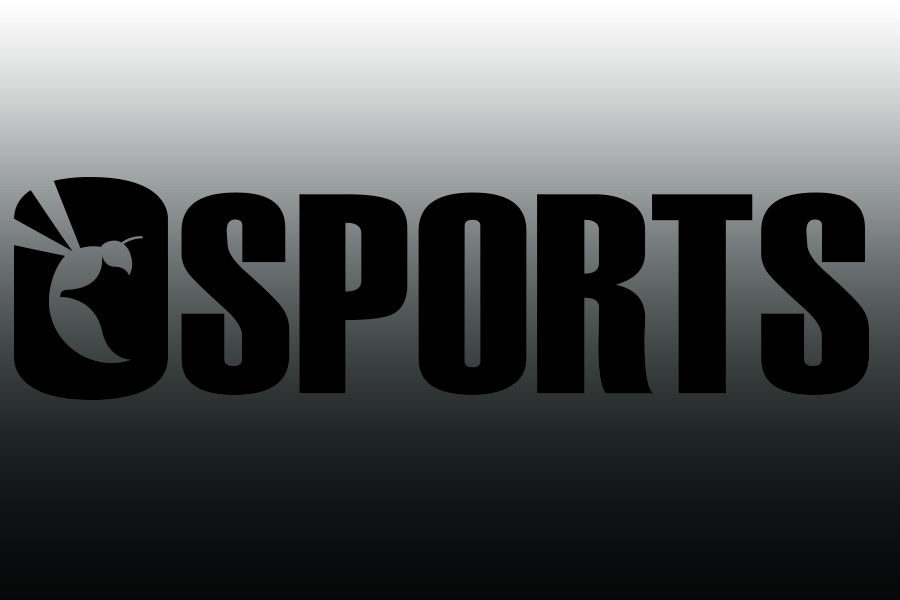 Mike McGough
November 13, 2015
The Hornets pulled off a big upset Friday, defeating Arizona State's men's basketball team 66-63 in Sacramento State's regular season opener in Tempe, Arizona.
The game was tight throughout, and Sac State senior guard Cody Demps proved to be the difference maker. Demps made back-to-back 3-pointers and converted on a pair of free throws to score eight points in the final 1:54 of play.
"Both of them I just felt that I was confident, tried to reach up and finish," Demps said of his 3-pointers. "I knew that my coaches and teammates had confidence in me. I was happy to make them."
Demps ended up leading both sides' scoring efforts with 22 points.
It was the Hornets' first win over a Pac-12 opponent since beating Utah on Nov. 16, 2012 by a 74-71 final. Sac State hadn't played a Pac-12 opponent since facing UCLA on Nov. 18, 2013. The Hornets lost that game 86-50. Both games were on the road for Sac State.
"We dropped down nine in the first half, nine in the second half; could've lost both of them," said Sac State coach Brian Katz. "[We] could have lost the game right there twice, but didn't do it, so you're always proud of your guys. You always feel like it's a good sign if you can come from behind and not give in."
The Sun Devils held a 55-47 advantage with six minutes left in Friday's game before the Hornets came back late. Sac State held Arizona State to eight points in the final 6:42 of play.
The Hornets employed aggressive defense and full court pressure throughout the hard-fought contest.
"We really knew that we had size to compete with them, and so one of our big things was trying to use our size," Demps said. "And we knew that they wanted to go up and down to try to get in transition, so we tried to stop transition [and] stop penetration."
Arizona State had the final possession, trailing 66-63, and tried for a 3-pointer to tie the game, but guard Gerry Blakes' shot was off the mark. A defensive rebound by Marcus Graves sealed the Hornet victory.
Demps and fellow starting guard Graves combined for 42 of the Hornets' 66 points Friday night. Graves ended with 20 points to go with Demps' 22, and each went 8-for-15 from the field.
Arizona State struggled from long distance, especially in the first half. The Sun Devils went 0-for-8 from behind the 3-point line in the first half and ended 2-for-17.
The Sun Devils, famous for their fans' "distraction curtain" employed to disrupt the opposing team's free throw attempts, went 15-of-27 (55.6 percent) from their own free-throw line. Sac State shot 8-of-14 (57.1 percent), but Demps converted all three of his team's attempts in the final 5:58.
The Hornets mounted a 23-8 run over the final 12:09 before halftime to take a 29-23 lead into the break. In the second half, the Sun Devils took back the lead, as high as 10 points with 11:37 to go, before the Hornets started chipping away.
Early in the game, the Hornets had to climb back from a 15-6 deficit before going into halftime up 29-23.
The Hornets had a rebound advantage by a 41-34 margin.
Arizona State had four players hit double-digit point totals, with guard Tra Holder scoring a team-high 17 points, shooting 4-of-11 shooting from the floor and 8-of-9 from the free-throw line.
The game was the third meeting ever between the two teams. The Sun Devils won the previous matchup 90-70 on Dec. 1, 2012 and the first matchup 85-73 in the 1995-96 season.
"It's obviously a big confidence booster, knowing that we can compete with anybody, we can play with anybody, but hopefully we still stay focused," Demps said. "Hopefully we don't get too hyped. Usually teams might have a letdown after a big win."
Demps and his team will travel to Seattle U for a 2:05 p.m. tip-off Sunday, looking for a 2-0 start to their season. The Hornets' last season to start 2-0 was 2012-13, when the team played its first two games at home.