Hornets look to beat Cal Poly, gain momentum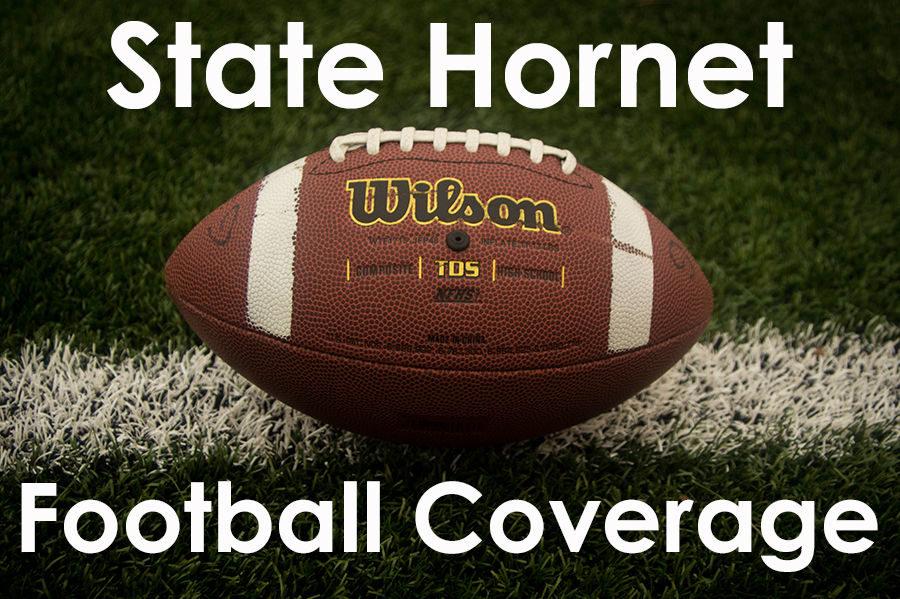 After a spectacular performance in the homecoming game two weeks ago, the Sacramento State football team will look to keep things rolling on the road this Saturday.
The Hornets will match up against the Cal Poly Mustangs this Saturday.
Sac Sate (2-6, 1-4 in the Big Sky Conference) will be looking for their second consecutive win after blowing out Idaho State 38-13 on Oct. 24. The Mustangs also have a 2-6 overall record with a 1-4 conference play record. They will be looking to snap their three game losing streak.
Senior linebacker Darnell Sankey said that defense will be an important factor in their game against Cal Poly.
"We all have to make sure that we are doing our assignment," Sankey said. "We must be very sound and disciplined, and if we do that we will come out with a win."
The Hornets will look to build upon their impressive defensive performance that they had against Idaho State, forcing a total of five turnovers, four of them being interceptions.
Senior Jordan Robinson stated that the team feels this is an important game on Saturday.
"We feel a sense of urgency for sure," Robinson said. "We haven't been putting up points and numbers like we used to, or how we should be but we are going to play our game and hopefully we put up the points."
Robinson has rushed for 100 or more yards in four games this season and plans to carry that into the game against Cal Poly.
"I just have to read my keys and hit my holes," he said. "Whatever the offensive line gives me, I'm going to try to work with it. As far as they go, I go."
The Hornets will look to continue their impressive play offensively like they were behind true freshman quarterback Nate Ketteringham, who completed 20-of-26 pass attempts for 287 yards and four touchdowns in the game two weeks ago.
"Our whole message all season on offense has been execution and trying to click on all cylinders," sophomore wide receiver Isiah Hennie said. "It all came together for us in the Idaho State game and we'll look to carry that into Saturday's game by sticking to the game plan and not trying to do our own thing and trust in the coaching."
Cal Poly's defense will be a big test for the Hornets' offense this week.
"Their defense is real quarters based," Hennie said. "They disguise their coverages well, so pre-snap and post-snap are going to be essential to our game plan. They have a great linebacker in Tu'uta Inoke, he's a beast. Just being able to bottle up their playmakers and getting the ball in our playmakers hands and them doing something with it will be important against their defense."
With three games remaining in the season, the Hornets will not be able to finish the season with a winning record even if they win out.
The Hornets' remaining opponents (Cal Poly, Northern Arizona and UC Davis) have a combined record of 8-16.
The Mustangs lead the all time series at 18-16. Last season, Cal Poly defeated Sac State 56-27 at Hornet Stadium.
Saturday's game is slated for a 6:05 kickoff at Alex G. Spanos Stadium in San Luis Obispo, California.