Women's soccer drops second straight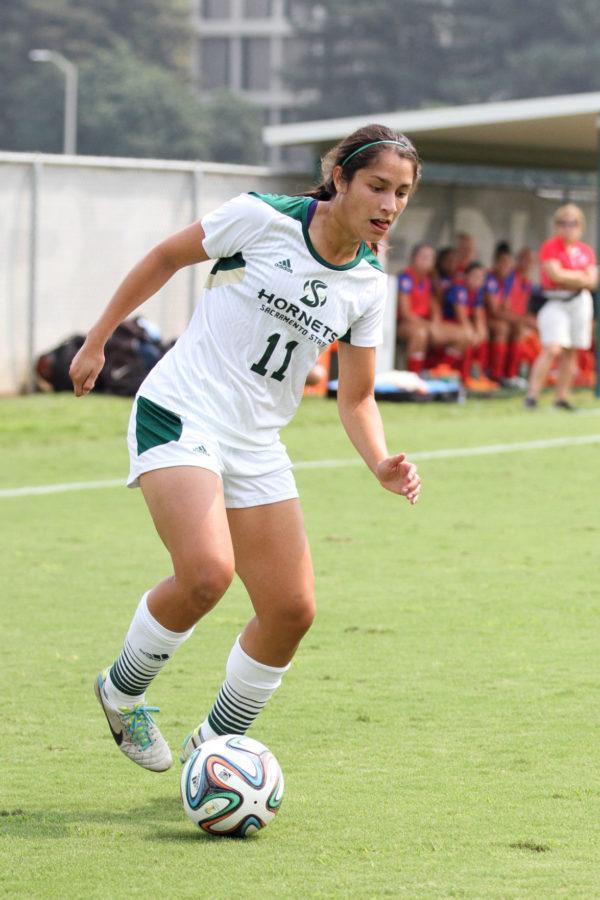 The Sacramento State women's soccer team was defeated 1-0 by the University of Idaho on Sunday afternoon.
The only goal came from the Vandals junior Clara Gomez in the 38th minute.
Sac State was outshot in the first half 8-12.
The Vandals ended the game with 17 shots and Sac State finished with 16. The Hornets were led by junior Jennifer Lum, who totaled eight shots.
The Hornets had eight shots on goal and Lum had four; ldaho had five.
Idaho finished the game with eight saves and Sac State had four.
The Vandals had no corner kicks in the second half but totaled five for the whole game, and the Hornets finished the game with three corner kicks.
Sac State finished the game with 16 fouls and Idaho had 17.
Sac State will travel to play Weber State University on Friday, Oct. 9.