Sac State holds energy conservation day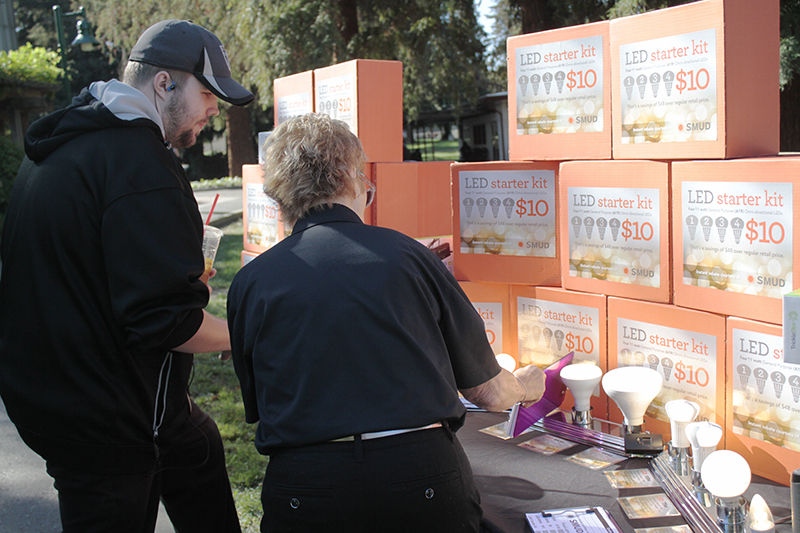 Sacramento State students learned new ways to prevent the misuse of energy at the ninth annual Energy Conservation Awareness Day held at the library quad on Oct. 29.
The quad was filled with a variety of collaborators whose goals were to bring awareness on simple ways to conserve energy.
Collaborators consisted of the Sacramento Municipal Utility District, ZipCar, the California Air Resources Board, as well as many others.
Ryan Todd, Sac State sustainability manager, helped elaborate on the impact the event has on the university as a whole.
"Energy Conservation Awareness Day is an important event for the university, because it gives students the tools to conserve energy in their personal lives," Todd said.