Graffiti statement warns of shooting to take place at dark, deemed as hoax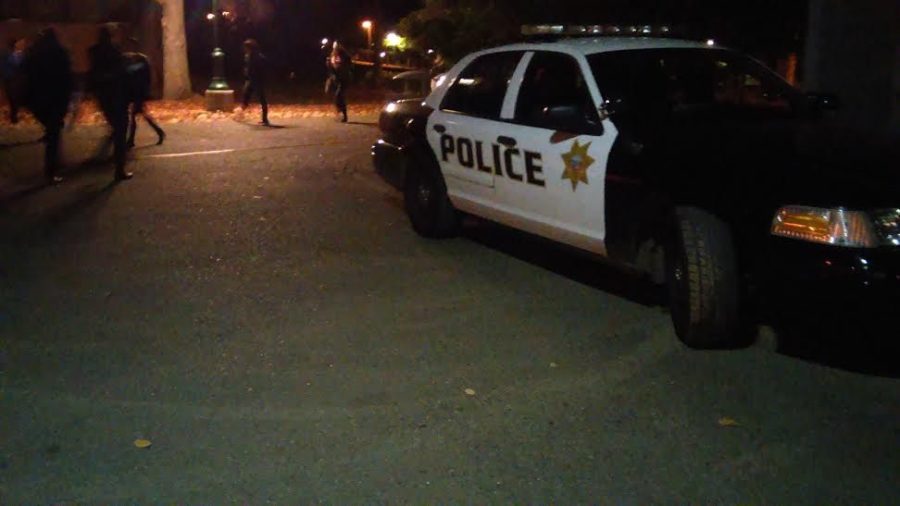 State Hornet Staff
November 18, 2014
The Emergency Notification System (ENS) informed Sacramento State that a written graffiti threat warning of a shooting to take place on campus was found, the second threat since Nov. 4.
The note, discovered at a bathroom stall in the women's restroom at the Union, did not describe a specific time and place, stating "At dark, someone dies. Shoot to kill." The ENS message recommended to take no action in response because it was not deemed a credible threat.
Lt. David Heaphy, who was watch commander during the initial response, said Sac State PD were informed of the graffiti earlier this afternoon after receiving a tip from a University Union employee.
"Naturally, we want to assess it but also get the people aware and get our officers out in the field," Heaphy said. "It's sharing information internally so we know what we're dealing with and then externally to all of the campus personnel so they can be updated on what's happening on campus."
Sac State Police Chief Mark Iwasa said an investigation is underway to explore the possibility of the graffiti being a prank done by visiting high school students. Earlier this month, high school students were believed to be behind the first shooting hoax.
"We don't know for sure, but that's a possibility," Iwasa said. "This particular phenomena kind of started in some of the high schools over the last couple of months. Two of the days we had some large groups of high schoolers, this occurred."
Anyone with information regarding the graffiti statements are encouraged to call Sac State PD at (916)-278-6851.