Cool Patch Pumpkins: 62 acre cornmaze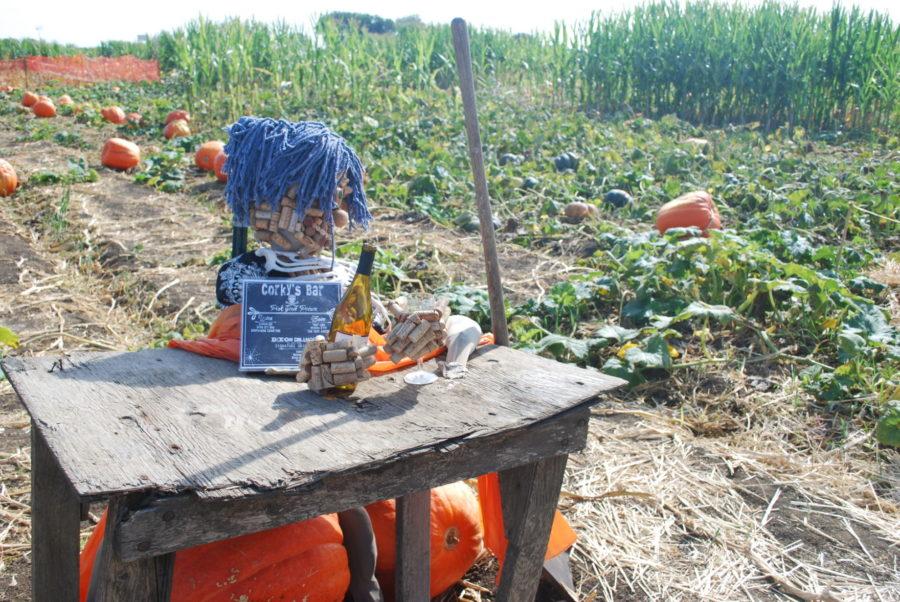 Nestled in a sleepy farm town 23 miles west of campus is Cool Patch Pumpkins. Stocked with 50 different varieties of pumpkins and home to the world's largest corn maze, this Dixon pumpkin patch is all but ordinary.
Matt and Mark Cooley officially tilled land for the corn maze 12 years ago and have gained statewide, national and worldwide recognition since.
The brothers claimed Guinness World Records' "largest corn maze" record in 2007 coming in at 40 acres. Although that record was never beat, the Cooley's aim to officially re-claim the title again this year.
This year's maze comes in at 62 acres. It has five miles of winding paths and every twist, turn, loop and straightaway is hand cut with weed-wackers a few weeks before opening day.
But Matt Cooley has a secret for marking his trails without slashing through seven feet of corn stalk.
"When it's this tall," Matt Cooley said laughing, holding his palm about a foot from the ground. "And we go a 'bzzz', use weed-eaters, and 'rreehh,' and then we spray it and kill it."
Last year's maze still beat the 2007 record, but the Cooley's did not have the maze officially measured by Guinness.
"Then we thought this year—we thought 'Okay, we're going for it,'" Matt Cooley said. "We're going to make it as big as we can and we'll set the record."
The maze will probably never reach beyond those 62 acres, according to Matt Cooley, because of orchards on the other side of the lot.
When students are ready to get lost in the maze, he said each time of day has benefits.
The best time to come with minimal crowds is the morning, but if students wait for dusk the experience is completely different.
"It's totally weird at night," he said. "It's flashlight only."
Even though their corn maze seems to steal the limelight, Cool Patch's pumpkins are hardly overshadowed by corn stalk fame.
The patch has 50 varieties of bizarre pumpkins for picking, including: Cinderella, Caveman Club, Birdhouse and Turk's Turban pumpkins.
"The Turk's Turban: we call those 'monkey butts,'" Matt Cooley said smiling.
Some of the pumpkins do not even require carving and are already porch-step-perfect with all varieties of deformations and warts.
Cool Patch Pumpkins is open until Nov. 2, and plenty of pumpkins and corn maze tickets are still available.