Utah Valley's Beddes throws complete game shutout against Sac State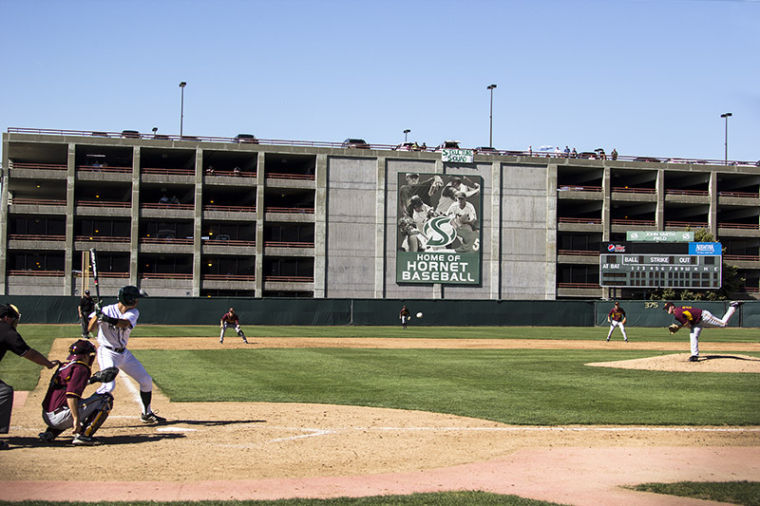 State Hornet Staff
April 19, 2014
Sacramento State ran into a brick wall in the form of Utah Valley starting pitcher Danny Beddes, as Beddes threw a complete game shutout, Saturday at John Smith Field.
Beddes went the full nine innings in the 6-0 Hornets loss, throwing 130 pitches and holding Sac State to only four hits on the game. Beddes came into the game with a 4.15 earned run average and lowered it to 3.49 after the outing. It was his third win of the season.
Head coach Reggie Christiansen applauded Beddes on his pitching, but was not pleased with the way his team played.
"Give their guy credit, their guy was good but there's no way we get shut out at home on a third game of the series, that shouldn't happen," Christiansen said.
Sac State seemed out of rhythm during the game as it was outplayed from start to finish. The previous two games went better for the Hornets as they outscored Utah Valley 15-0.
Christiansen was not expecting Saturday's outcome.
"I think the first two days we played better than they did in all three phases of the game and today, for some reason, we didn't show up ready to play," Christiansen said.
Many of the Hornets players struggled today.
Freshman starting pitcher Jared Paderez earned the loss after lasting only 2.1 innings and giving up five runs. Junior first baseman Rhys Hoskins had a series to forget as the slugger went hitless 0-for-4 Saturday, and 0-for-7 in the series.
Junior outfielder Kyle Moses thought his team performed poorly against a team they should have beaten.
"Obviously we wanted to sweep the team," Moses said. "We won the series still, but in this league, we should definitely roll over (teams) on the third game and take the series."
Sac State will next play a two game series against No. 4 Oregon State, starting on Monday at Raley Field. First pitch is at 6:35 p.m.