Professor teams up with nurse leaders to make a new discovery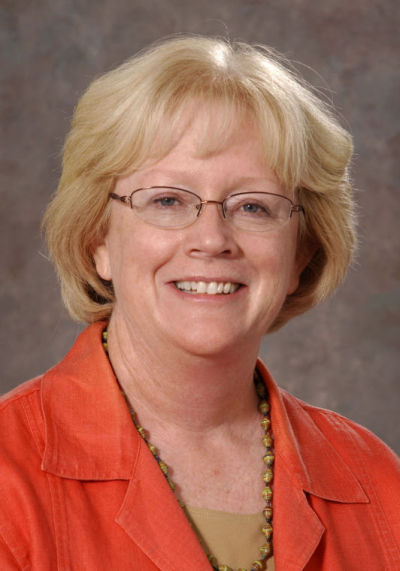 Sacramento State Professor of Nursing Dian Baker, is part of the team who recently discovered as to why patients contact pneumonia in hospitals during the one-year pre-intervention study in 2012 and post-intervention study in 2013.  
Baker said this is the first study to look into the universal implementation of oral care to help save patients lives who have non-ventilator hospital acquired pneumonia.
"We went back and looked at the literature, did a review and tried to find out what the contributing factors for pneumonia were, [which] there are several," Baker said. "One of the most modifiable and one of the most related to nursing basic care was oral care."
Pneumonia is a very serious condition and as Baker mentioned, is the fourth leading cause of death.
Barbara Quinn, a clinical specialist at Sutter General Hospital, who began noticing more patients were being submitted into the Intensive Care Unit for pneumonia contacted Baker about a potential study.
The two wanted to see if good oral care, with the right tooth brushes and equipment, would drive down hospital pneumonia rates. Oral care has always been part of basic care, but there has not been an emphasis on it in terms of how often brushing is needed.
"What we've seen is as the oral care has gone up, the hospital acquired pneumonia has gone down," Quinn said
To help prevent NV-HAP, good oral care includes proper equipment, such as a brush with good bristles, as well as brushing after every meal and before bed.
"Our study had a whole year baseline and we knew about how many infections a month we were getting," Quinn said. "We put education [into the study], got new products, made new protocols and then we measured the frequency of oral care every month on every unit and monthly cases of hospital acquired pneumonia not related to a ventilator."  
Patients on ventilators are checked more often than non-ventilator patients for signs of pneumonia because they are very susceptible to germs entering their lungs, which is why there is a clear standard on making sure they do not have any signs.
It was discovered that across all hospital systems, which included the Veterans Hospital, Kaiser and Sutter General, that NV-Hap was a widespread problem.
Now that oral care has been correlated with pneumonia, non-ventilator patients are checked more frequently than they had been before.
Quinn said patients not on ventilators were not checked as much as patients who were because of hospital regulations.
Baker and Quinn collected data for a year before the oral care protocols were put into place, then researched for another year.
Pamela Nelson, a nursing assistant at Sutter General, said her patients were surprised to hear oral care was affecting their health and ensured all her patients knew they were at risk.
"Things like [better oral care preventing pneumonia],we shouldn't keep to ourselves, and it's nice to have somebody partnering with you so that not [just] one institution [is] involved, [which makes it] more believable," Nelson said.
Baker has attended meetings at Sutter General with the administrators and helped Quinn with the study design and data analysis.
The research she has done with Quinn has benefited both the hospital and the Sacramento State nursing program because students can graduate from the program and continue to emphasize good oral care.
Quinn and Baker hope the protocols they put in place will eventually make it to other hospitals.
Quinn said there has been a separation between academia and clinical research. She said the work that was done with Baker has been exciting because there are a lot more people who benefit from the partnership.
"It's been so wonderful to have [Baker's] insight and expertise to be able to help with this project,"Quinn said.
According to their findings, during the 12 month intervention period non-ventilator hospital acquired pneumonia rates were driven down by 37 percent and an estimated total of eight lives were saved.
The implementation of better oral care equipment during the 12 month intervention period cost $117,600, led to $1.72 million cost avoided and had a return investment of $1.6 million in avoided costs.
"The next phase of this study, which is pneumonia preventions, [will] look at improving basic care for when patients are receiving tube feedings or some sort of nutrition from tubes," Baker said.