Softball scores late to take down Santa Clara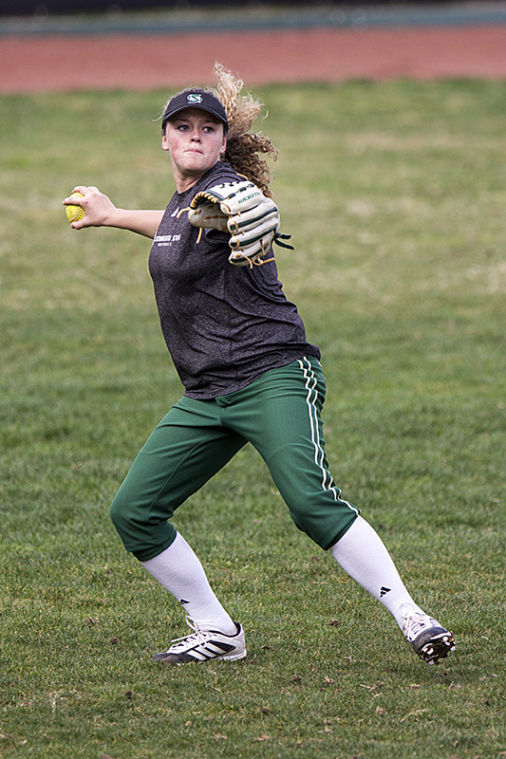 State Hornet Staff
February 21, 2014
Sacramento State softball scored three runs in the top of the seventh to beat Santa Clara University Friday at the Marriott Bronco Classic in Santa Clara, Calif.
The Hornets took down the Broncos, 3-1.
Senior second baseman Yesenia Alcala got the seventh inning started when she hit a 1-out double. She would later score, two batters later, after a walk and a single by junior centerfielder Alexa Chattleton.
The Hornets would tag on another run when junior left fielder Nicole Clark punched a single into left field bringing home sophomore catcher T.J. Watts.
Watts walked in her only at bat when she was substituted in as a pinch hitter for sophomore shortstop Paige Castro.
Chattleton advanced to third on the single from Clark and would later score the final run for the Hornets via a sacrifice fly from sophomore designated hitter Kortney Solis.
The Hornets top of the lineup was a combined 1-8 until the seventh inning.
Sac State's junior starting pitcher Caitlin Brooks struck out eight batters while giving up just five hits. Brooks gave up no walks and no earned runs in her first win of the season.
Santa Clara would eventually score its only run when left fielder Stephanie Fisher scored on a fielder's choice in the bottom of the seventh inning. With the two losses on Friday, the Broncos have fallen to 0-7 on the season.
Sac State will play against the University of San Diego and Iowa State University Saturday as it continues in the Marriott Bronco Classic. First pitch against USD is at 12:30 p.m. followed by a 3 p.m. game against Iowa State.
Clifton can be reached on Twitter at @jonesSHsports