Brooks earns her sixth Big Sky pitching honors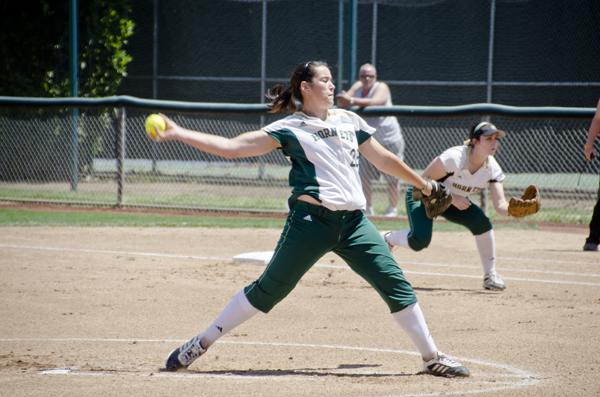 State Hornet Staff
February 26, 2014
Sacramento State softball junior pitcher Caitlin Brooks was named as a Big Sky player of the week on Tuesday.
Brooks is no stranger to this award as this marks the sixth time in her career she has been named the Big Sky Pitcher of the Week. She was given the award five times in 2013.
Brooks went 2-0 in 14 innings before giving up a single earned run over the weekend against Santa Clara University and the University of San Diego. The right-hander helped her teammates to a 3-1 record last weekend at the Marriott Bronco Classic in Santa Clara, Calif.
Brooks held the Santa Clara Broncos to five hits and one unearned run while she struck out a season-high 10 batters. In the Hornets' Sunday shutout win, Brooks kept San Diego off the scoreboard as she held the team to three hits.
Her 2-3 record aside, Brooks leads the conference with 0.63 ERA and has kept the opposing batters to a .190 batting average in 33.1 innings pitched so far.
Brooks and the Hornets (5-5) will head to the Gael Classic in Moraga, Calif. on March 1-2. Sac State will face both Santa Clara and Boise State in the four-game tournament.