Sororities, fraternities fight against stereotypes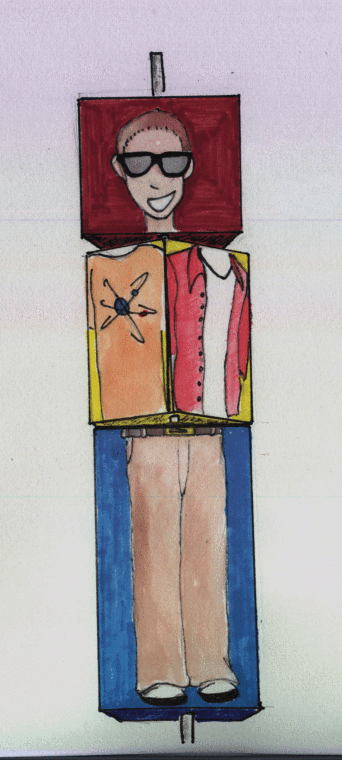 Karen Carandang, a 21-year-old kinesiology major, was discouraged at first to join her sorority because of the way the media portrays these social groups.
But Carandang eventually joined Kappa Psi Epsilon, a Filipino sorority, for its cultural relevance and discovered the benefits went beyond networking opportunities, both at Sac State and within the Filipino community.
"What you see in the media, that's what I had in my head so I didn't want to join," Carandang said. "But I guess mine is different because it's a multicultural one so it's a Filipino interest sorority."
Sacramento State hosts 37 fraternity and sorority chapters that serve as an additional support system for college students, according to the Student Organization and Leadership website.
In addition to connecting students with clubs, Student Organization and Leadership provides general advising and services for organizations, such as recruiting and leadership development programs.
"Our goal in Student Organizations and Leadership is to help students find an organization that meets their interests whether it's a Greek organization, sport or recreation club, academic organization, cultural organizations, etc.," said Greek Life Specialist Melissa Norrbom. "We offer a number of opportunities for students to learn about our 280-plus student organizations."
Each fraternity and sorority has a theme or area of focus. A few common foundations include academic achievement, brotherhood or sisterhood, community service and social development.
Alpha Chi Omega Chapter President Brielle Nevill said her organization is shifting away from the traditional sorority culture and is looking to promote ideals that appeal to a wide variety of students.
All new students within a chapter can now wear their physical Greek letters on a T-shirt or a sweatshirt even if they have not been fully initiated, Nevill said. The change was made to allow more women to represent Alpha Chi Omega.
"It's a positive change," Nevill said. "We're trying to be more open and accepting. It's always a good thing."
But government major Zane Hatfeld, 21, is part of the fraternity, Sigma Phi Epsilon, and said he sees negative stereotypes all the time.
"People are going to have their own opinions," Hatfield said. "A lot of them are just uneducated on what Greek life is really all about and unless they want to be educated you can't change their mind and if you can't change them you just let them go."
In regards to recruitment, Hatfield said Sac State is a smaller college than some, which gives it a different atmosphere.
"Sacramento State Greeks don't fit the stereotypes that a lot of other Greeks fit depending on the college that they're from," Hatfield said. "We are a niche audience here at Sac State. A lot of the people that we recruit aren't what you would consider or what you would look straight off the bat as being fraternity guys or sorority girls."
Psychology major Rosaura Manzo, 19, was approached to join an organization and considered the opportunity, but decided not to join.
"I didn't have anything against them," Manzo said. "When they approached me it sounded really interesting, but then I look back and I really don't see myself as having a lot of sisters and just being with them."
Student Organization and Leadership hosts several events to connect students with organizations, including Club Days in the Quad, a two-week tabling event where organizations can recruit, and Meet the Greeks and Sport Clubs, a casual social event in the Residence Halls that invites students to get to know different organizations and their activities.
Nevill said her sorority includes a wide variety of women with different backgrounds, ages and majors.
"What we pride ourselves on is being able to have that diversity," Nevill said. "You have the girls who really get into athletics and into Greek Week. Then you have the girls who get really excited for the dance competitions and things like that. There's so many different types of women."
History major Alyse Kinoshita, 21, had her own doubts before joining Alpha Phi Omega and chose to stay after other students from her dormitories also joined.
"I would say just to try it out because every pledge process is just temporary," Kinoshita said. "If you get in and then decide that you don't want to, you can drop at anytime. It's better to just try something and if it's not your thing then that's okay you can just go on with your life but I'd say not to not try something because it's scary."