Kellie Picker shies away from pop-based country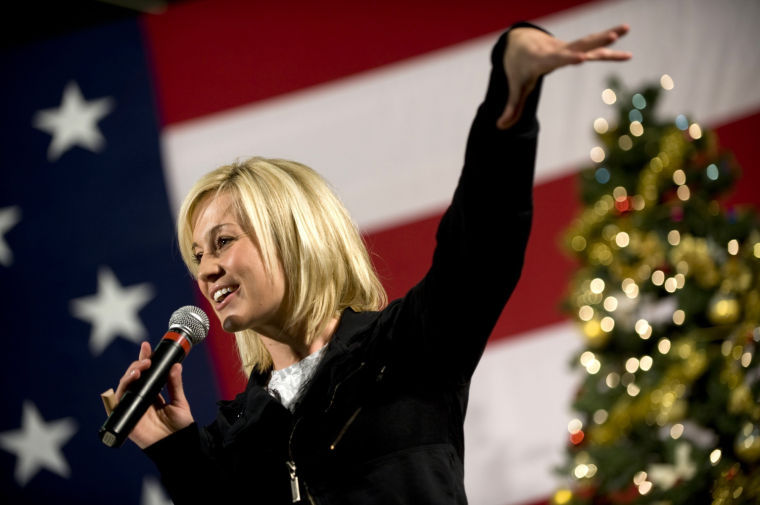 McClatchy Tribune
November 26, 2013
In most cases, if you do not finish first on the hit television show "American Idol," you are instantly forgotten and never to be heard from again.
Country singer Kellie Pickler gained fame on the fifth season of "American Idol" as she finished sixth place in the contest. Luckily for her, she was not jinxed with the loser's curse and has managed to stay in the spotlight over time.
In 2012, Billboard named Pickler No. 14 on its "American Idol's All-Time Top 24" list. According to the Billboard's website, Pickler has sold almost 1.4 million albums, over 3.6 million track sales and has nearly 31 million YouTube plays.
With many singles topping "Billboard Hot Country Songs" charts in the past, Pickler may be expected to do the same with her fourth studio album "The Woman I am.".
From start to finish, the album shows an edgier Pickler as she shies away from pop-based country.
Songs on the album feature a consistent amount of instrumentals from guitars – acoustic, electric, pedal steel – as well as the sound of fiddles.
The album's theme seems to be a celebration of strong women.
"Ring For Sale" is a classic country breakup song. Pickler sings about discovering that her newfound fiancé has "been running around with a low class Jezebel." She contemplates taking the high road but decides to go for the jugular and sell the engagement ring.
"I got a ring for sale, It's yellow gold with a princess diamond/I got a ring for sale, and I'm gonna let it go real cheap/I got a ring for sale…and I'll throw in the dress for free."
Another sassy, empowering song featured on the album is "Selma Drye," written in tribute to Pickler's great-grandmother.
On this track, listeners learn that Pickler's great-grandmother kept a .38 special gun and a can of snuff in her apron pocket – just in case something happened.
Pickler proudly sings over open guitar strings, "I know so much she'd be proud of me, 'cause I'm the only apple on the tree that didn't hit the ground and sit down in the mud… / And if I can stand up for myself, it's 'cause her gun powder's running through my blood."
Pickler softens things up with the track "The Woman I Am," co-written by her husband Kyle Jacobs.
This track acts as an autobiography; throughout the song Pickler describes herself and the things she appreciates in life.
"I'm stubborn and proud, and get loud with a beer in my hand / Sometimes I curse too much 'cause I don't give a damn / And that's the woman I am."
On this album Pickler does a good job showing listeners the woman she has evolved to become since her American Idol past, while staying true to what she feels is important in making music.
 Anisca Miles can be reached at [email protected]