Grilled pizza is a perfect fit for hosting summer barbecues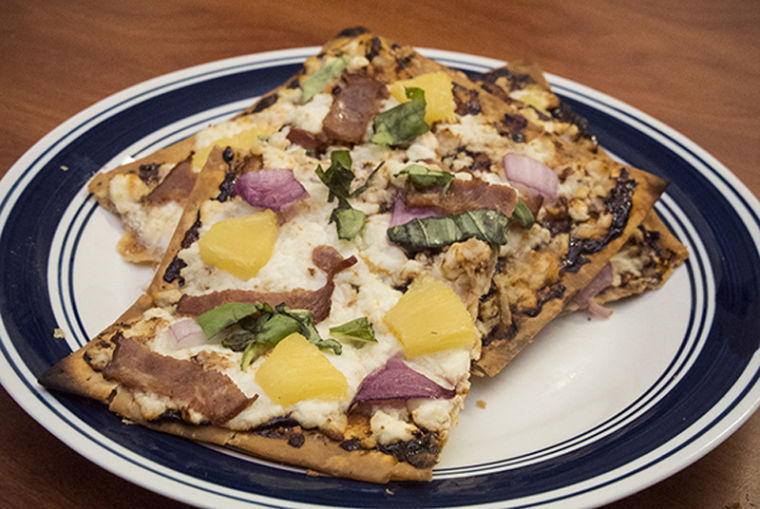 Cody Powell-McClintock
May 29, 2013
With summer approaching fast, get ready to fire up the barbecue and cook up a special take on a classic pizza favorite.
Summer and barbecuing go hand in hand. The hot days coupled with the cool nights seem to beckon for the need to grill meats and vegetables alike. In addition, barbecuing opens the floodgates to experimentation with foods and indeed, finding out what can be grilled. Although loved by many, pizza is not typically considered a barbecue food that is synonymous with grilling. However, where there is a will, there is most definitely a way.
The typical Hawaiian pizza is a big hit as it is – the brilliant addition of pineapple and Canadian bacon to cheese pizza has cemented itself as one of the great pizzas. However, just when it seemed as though the pizza from Maui could not get any better, it is still a blank canvas to which the possibilities are endless. By combining the pizza pie with the smoky barbecue, an aroma of great American flavors is unleashed.
This recipe added is adapted from a recipe created by Zach Perts.
Grilled Hawaiian pizza
Serves: 12
Total cook time: 45 minutes
One California lavash 
flatbread
3 cups feta, mozzarella and ricotta cheese, shredded
1 cup onions, diced
1 cup pineapple
2 cups turkey bacon
1 cup barbecue sauce
Allow barbecue to preheat to 400 F. For a smokier flavor, cook over charcoals and use indirect heat to avoid burning the bottom of the pizza. If you do not have access to a barbecue, preheat oven to 425 F.
Take a piece of the lavish flatbread and place on a cutting board. Next, brush barbecue sauce over the entire flatbread. This substitutes for the traditional tomato sauce. Next place all the cheese, evenly distribute over the flatbread and apply to personal preference. Continue by evenly distributing the onions over the cheese, and finish with turkey bacon and pineapple. In addition, garlic powder, salt and pepper may also be applied before the pizza goes on the grill.
Place directly on the grill and cook for approximately 20 to 25 minutes. It is important to place a lid or cover over the barbecue to keep the smoke in the grill, as well as to melt the cheese. Once the cheese is completely melted and is golden brown, remove from grill. Transfer to a pizza pan and allow to cool for about ten minutes. Slice into medium to large slices and serve with virtually any side dish.
Pizza and barbecue are two of the most memorable and decadent foods there are. This grilled Hawaiian pizza is an inventive alliance of these two institutions. Utilizing barbecue sauce, three kinds of cheese, onions, turkey bacon and pineapple, the grilled Hawaiian pizza is modern interpretation of a summer food that combines the cheesy warmth of pizza with the smoky fire-cooked taste of barbecue. Whether for a small part or a family dinner, the grilled Hawaiian pizza is a dish that will become familiar among friends and family.