Try the mini version of Southern pecan pies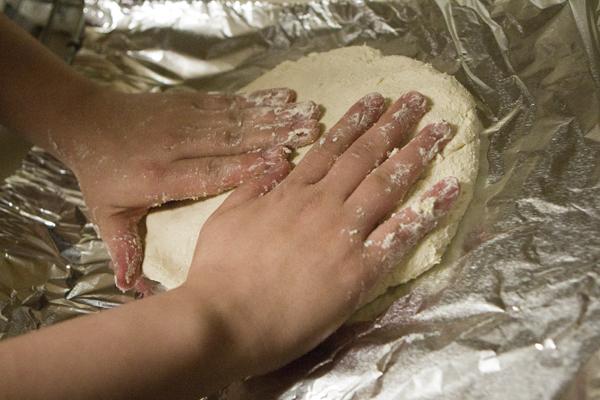 Every time my little sister breaks out the ancient mini-recipe book from "Women's Day" magazine, it could only mean one thing: She is about to make a colossal amount of pecan tassies, or baby pecan pies.
When she makes these baby pecan pies, it's hard to imagine this sugary confection comes from the delicate hands of a 17-year-old who ranks her cooking skills a six out of 10.
According to foodtimeline.org, pecan pies were invented in the South during the 20th century when sweet nut treats and sugar pies were a hit.
Despite being scaled to almost bite-sized pieces, baby pecan pies still pack the same amount of sweetness and crunch as their larger counterparts.
Baby pecan pies
Makes 48 pieces
For the crust:
2 cups of flour
6 ounces of cream cheese
2 sticks of butter
For the filling:
1 cup crushed pecans
1 3/4 cup of brown sugar
3 large eggs
3 tablespoons (or 1/2 stick) of melted unsalted butter
1/4 teaspoon of salt
3/4 vanilla extract
To make the crust, add the butter and cream cheese to a bowl and use a hand mixer on medium-high to blend the two together. To mix the butter and cream cheese easier, soften both ingredients by letting them warm up to room temperature or by sticking them in the microwave for 15 seconds. Softening both these ingredients will help prevent chunks of cream cheese and butter becoming annoying projectile stains when mixing.
After the butter and cream cheese have been thoroughly combined, slowly add the flour until it begins to resemble dough. Take the dough and mold it into a 1-inch thick disk and wrap it in plastic wrap. Refrigerate for 30 minutes until the dough becomes firm.
While the dough is in the refrigerator, begin to make the pie's filling. Melt the butter for 30 seconds in the microwave, then add the brown sugar, vanilla extract, salt and pecans. Crack the eggs in the mixture and mix thoroughly.
Preheat the oven to 375 F.
Once the dough has firmed up, quarter the dough. After dusting your hands with flour, roll each piece turn it into a 6-inch logs. Cut each log into 12 even pieces and begin to fill the mini-muffin pans with a piece of dough. When the pans have been filled, add two tablespoons of filling into each muffin cup.
Bake these baby pecan pies for 20 minutes or until the pastry has browned and the filling has set. Allow the pies to cool 10-15 minutes. To pop them out of the muffin tins, take a butter knife and cut around the edges to loosen them.
Camille Anglo can be reached at [email protected]