Big Sky Tournament bid comes down to final game after Hornets lose to Montana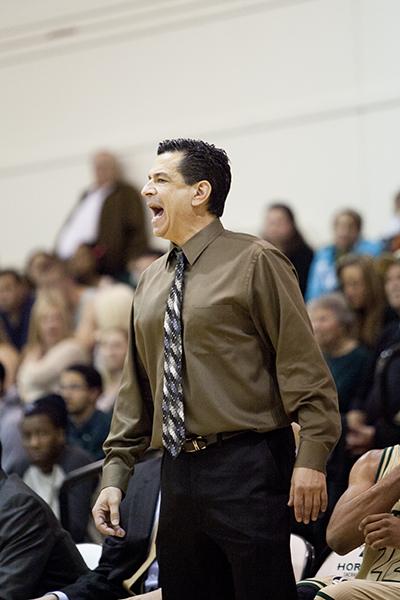 The Hornets battled to the end with the University of Montana, but eventually came up short. 
With a 63-52 loss Thursday, the Hornets' (14-14, 8-11) Big Sky Conference Tournament hopes also suffered a big blow.
The Hornets now sit in a tight race with one game remaining on schedule and are tied with Southern Utah and Northern Arizona for the final two spots.
The Grizzlies (22-6, 18-1) opened a 10-point lead five minutes into the game.
Despite facing a hostile crowd, the Hornets cut the Grizzlies' biggest lead of 11-points down to only seven at halftime.
In the second half, the Hornets outplayed the Grizzlies to every loose ball on both ends of the court to get themselves back into the game.
Senior forward John Dickson scored eight of his team-high 15 points in the second half.
With 4:55 remaining, the Hornets saw themselves down only three points off a layup by Dickson. 
The Grizzles created a bit of breathing room from themselves when Kevin Henderson sunk a three-pointer and Kareem Jamar scored on a layup with 2:01 remaining that put the game out of reach. 
As a team, the Hornets shot the ball better in the second half from the field going 12 for 28, but struggled all game from the three-point line shooting 3 for 17.  
Hornet guard Mikh McKinney finished with 11 points and forward Jordan Salley also added 10 points off the bench.
The Hornets' final game on Saturday against Montana State is a must win to put themselves in a good position to make the tournament.
Tip-off is at 2:35 p.m.
Gabe can be reached on Twitter at @sh_sports