Lack of school pride shows in attendance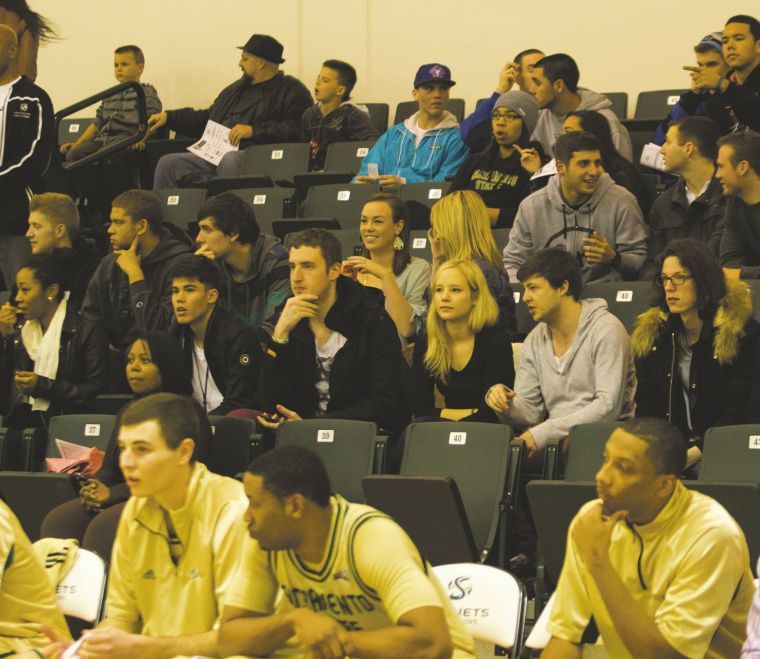 It does not take a headcount to figure out Sac State students are not getting involved in events on campus.
With a student body of more than 28,000, it is perplexing going to The Nest for an athletic event, or to the Shasta Theater for a live stage production, only to find a handful of students in attendance.
In fall, Sac State women's volleyball hosted 10 home games. The Nest has the ability seat more than 1,000 fans. For the entire season, the team only sold 3058 tickets to home games, which average out to 306 attendees per game. 
When comparing Sac State's student participation in on-campus events to that of universities like Duke or Depaul , which draw capacity crowds in athletics and theater,  there really is no comparison.
Even at the most popular event on campus, which is football, the stadium still does not get packed wall-to-wall with students.
Many of these events rely on the off-campus community members to boost ticket sales.
"We have eight shows a week sometimes, and so many of them are not full," said Sac State student and theater major Ure Egbuho. "If it is full, it's usually from the community rather than the students- unless it's a student night and teachers force them to come."
Egbuho said she feels like people are not willing to be aware or acknowledge what is going on around campus because students are trying to get in, graduate and get out.
As the booths of the various clubs and Greek components line the walking paths of the Library Quad, it is hard to think about attrition in participation. However, one member of the Greek systems has noticed a severe lack in student presence.
Gabriel Dacasin, a member of Sigma Pi, said he is concerned with the overall picture rather than the Greek system alone.
"The Greek community only makes up 5 percent of the student population," Decasin said. "There are all kinds of clubs and organizations here on campus and I feel like we lack (student involvement)."
Decasin cited the typical excuse of Sac State being a commuter school as reason for students not being more involved. He feels like an inept advertising campaign is to blame for the disparity.
"I knew there was a theater department here, but I had no idea about (it putting on live productions) until I took a theater class," Decasin said. "(The classes) advertise (plays). A lot of people are missing out on that kind of stuff. I got involved because of a class, but I would really enjoy going to watch on my own."
Decasin said he feels like athletics also lacks well-rounded advertising, especially in the smaller Sac State venues. He feels like the house should be packed.
"It's depressing because in high school I was a huge school spirit guy," Decasin said. "School pride dies here at Sac State because a lot of people don't have school spirit."
Sac State has a limited history, which plays a role.
T-Ante Sims, who is the athletics ticket manager, said he thinks it is only a matter of time before Sac State builds a tradition that will draw a strong student contingent.
"Right now students are not all that prideful about what is going on here at campus," Sims said. "Our campus is very young compared to these other campuses. We have only been around since 1947 and it takes a while."
Sims said components like the Green Army are put in place to help boost school pride. The regular giveaways during games are used to entice students to return home for games whenever teams are playing on campus.