United Site Services prepares for 'Run to Feed the Hungry' at Sac State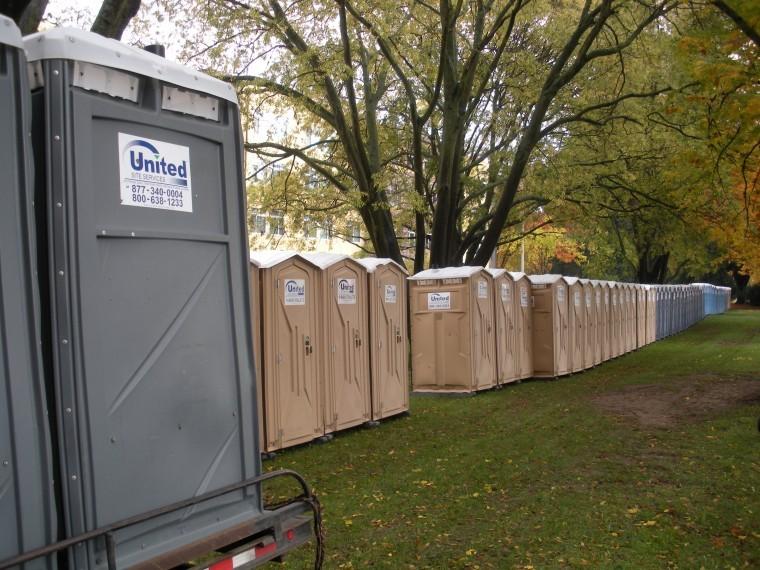 More than 160 portable toilets were set up near Sacramento State early Wednesday afternoon.
Jared Waldie, sales representative for United Site Services, said these portables were for the 19th Annual Run to Feed the Hungry race on Thanksgiving morning.
Run to Feed the Hungry has become a family tradition for thousands of Sacramento area families and has all the proceeds benefit Sacramento Food Bank & Family Services, according to the event's website.
Waldie said the event will draw in over 30,000 participants this year and that they would be setting up a total of 250 portable toilets for the event, with a 168 of those being near Sac State.
"It's the biggest race in the United States," Waldie said. "Make sure to watch it on TV."
William Miles can be reached at [email protected]