Volleyball picks up the pace as postseason approaches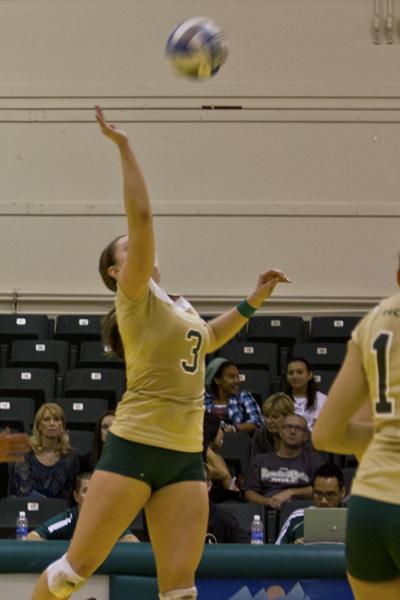 On Saturday, the Sacramento State women's volleyball team knocked off the Big Sky's third place team Northern Arizona at The Nest.
The Hornets battled back after being down 2-0 to stretch the match to five sets and eventually take the contest 3-2.
Sac State handed Northern Arizona its third conference loss of season. The win is the Hornets' second consecutive victory after losing 4 of 5 matches prior to the current home stand.
The victory is important as the Hornets try to squeeze their way into a postseason spot. Sac State currently sits in eighth place in the Big Sky and will need to secure at least a sixth place finish to continue into the conference tournament.
Sac State has performed best at home this season. Of the team's nine wins, six have been at The Nest. The Hornets finish the regular season with 4 of 6 matches on their home court.
The road does not get much easier from here. Sac State will face fourth place Northern Colorado on Thursday at The Nest.
Joe Davis can be reached at [email protected]