Women's soccer gets a secure win over UC Santa Cruz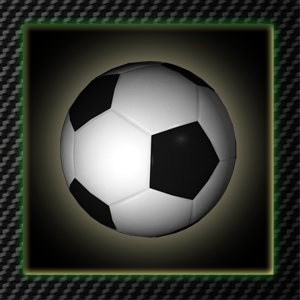 State Hornet Staff
September 14, 2012
Sacramento State women's soccer got its first win since the beginning of season after defeating UC Santa Cruz on Friday at Hornet field.
The Hornets put up three shots within the first 15 minutes of play, when seconds later senior midfielder Victoria Ramirez took a shot and made the first goal of the game to put the Hornets up 1-0.
The next 20 minutes consisted of fouls and substitutions from both teams until Santa Cruz's Sam Li took the Slugs' first shot of the game, but could not find the net.
The Hornets went into halftime with a remaining score of 1-0 and came out with a stronger second half. In less than 10 minutes, three missed shots were fired until forwards Jordan Carlberg and Shelby Salvacion worked together for a Hornets' second goal – Carlberg assisting Salvacion.
In the 61st minute of the game, Hornet midfielder Megan Burg passed a corner kick to freshman defender Kassidy Kellogg who took the shot, but went just left of the goal.
Roughly two minutes later, Ramirez found senior forward Elece McBride for the Hornets' third goal to extend their lead to 3-0.
"This win today felt great and we were excited to finally start scoring some goals and getting our offense going," McBride said. "Our mindset was to develop our attack and score some goals while keeping our defense solid. This game was part of our preparation for conference next weekend."
With Kellogg just missing a shot moments before, she took a 30-yard shot at goal and made Sac State's fourth and final goal.
"The team was super pumped for each of our goals," McBride said. "They helped us confirm what we're capable of and gave us some confidence to carry into the game versus Penn on Sunday."
McBride leads the team in goals with three so far this season, while this game marked Ramirez, Salvacion and Kellogg's first goals of the season.
The Slugs could only manage to put up five shots throughout the game compared to the Hornets' 21 shots, 15 in the second half alone.
Santa Cruz goalkeeper Monica Chazen had 11 saves and Hornet sophomore goalie Kimberly Mata was only tested 4 times.
"Sunday will be a good test for us to continue our offensive success into a game with a tougher opponent," McBride said. "Penn will be more of a challenge than Santa Cruz so we will need to put together what we've been working on all season and come out hard with energy to get another win before conference."
The women of Sac State soccer will return to Hornet Field to host the University of Pennsylvania Sunday at 1 p.m.
Jillian Kweller can be reached at [email protected]