Volleyball falls after forcing five sets upon Portland State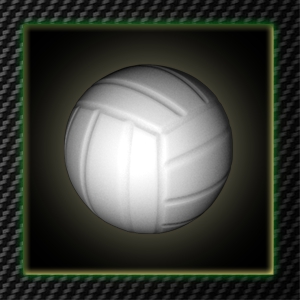 Today, the Sacramento State women's volleyball team fell to its conference rival Portland State University in five sets.
This was a rematch of last season's Big Sky conference tournament semi-final, where Portland State knocked off the Hornets and ended the team's chances for a bid to the NCAA tournament.
In Saturday's game, Portland State came out in the first set and grabbed the lead, which it refused to relinquish. Senior co-captain Janelle Currey played well with three kills and six digs, but it was not enough as the Hornets dropped the set 21-25.
The second set was tied 7-7 until Portland State took the lead and ran away with the game. In the 17-25 second set loss Sac State's true freshman outside hitter Lauren Aikels contributed three kills and two digs.
"(In the first two sets) Portland State played really well and they passed really well," said head coach Ruben Volta. "They were able to run their offense and that was part of the problem."
Sac State came out of the second break with a renewed sense of energy behind the leadership of the outside hitter Currey. The Hornets took an early lead and rolled in the set. Currey closed out the set 25-18 with a key block on set point, which pushed the match to a fourth frame.
"(At the break) we just talked about executing better and using our skills," Volta said. " We were trying to play the game with more control and take control from (Portland State). I thought we did a good job of that. "
The fourth set was tight until junior right-side hitter Kayla Beal crushed a ball setup by junior setter Hannah Hettinga. The play put Sac State up and it never looked back as the Hornets forced a fifth and final set with a 25-20 finish.
The fifth set was tightly contested as both teams traded the lead. Sac State held match-point, but could not execute down the stretch as it lost the set 14-16 and Portland State won the match 2-5.
"That was definitely one that we wanted to win," Hettinga said. "Portland State is always a big rivalry for us, but we will just beat them at their place and call it good."
After being down 2-0 and coming back to force a fifth set the Hornets will look to use the loss to build off of as they continue on in conference play.
"I think that we are resilient," Currey said. "Sac State has always been a team willing to grind out long rallies, never give up on balls and work harder than everyone else."
Currey finished the match with 16 kills and 16 digs.
Senior co-captain Jessie Genger was unable to play due to a foot injury. She was on the sideline supporting her team while wearing a protective boot.
Sac State now has a record of 5-6 on the season and 1-1 in the Big Sky conference after Saturday's loss.
The Hornets will hit the road to play Northern Arizona in Flagstaff, Ariz. on Thursday at 7 p.m.
Joe Davis can be reached at [email protected]