Cross-country remains undefeated and comes out on top in men's race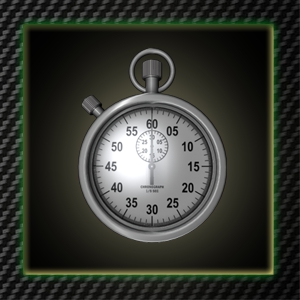 The Sacramento State men's cross country team placed first overall for the second straight week and the women's team placed third overall at the eighth annual Hornet Jamboree Saturday at Granite Regional Park.
Sac State won the men's competition with 23 points, followed by Fresno State with 63 points. Cal came in third with 88 points, followed by Santa Clara with 123 and UC Davis with 127.
Junior Reesey Byers helped lead a Hornet pack of six runners in the top 10. He placed first overall for the Hornets with a time of 19:42.3 over the 4-mile course – marking his first collegiate cross country victory.
"Just that feeling of getting first is exciting," Byers said. "I felt good the whole way. It was a very controlled effort."
Senior Luke Frazier ran unattached and placed 60th overall with a time of 21:55.2. Frazier said the leaders came through the first mile in a quick 4:45, but the Hornets still managed to maintain a strong pack.
"Usually in cross country that's what you want, a group of guys moving together," Frazier said. "The course starts on an uphill and then it narrows. There's not too much passing in the first mile, but after the first mile everyone started making moves."
On the women's side, Cal and Fresno State tied with 41 points. The Hornets finished third with 78 points with UC Davis finishing fourth with 89 and Santa Clara fifth with 93.
Lyndsie Etherton of Fresno State placed first overall in the 5k course with 17:13.7.
Freshman Chloe Berlioux of Sac State placed first for the Hornets and ninth overall with 18:06.3.
Scott Abbott, Sac State assistant coach, said he was very pleased with the meet and the overall performance of both the men and women's teams.
"I think we were a little better this week than last week," Abbott said. "It's a really promising outlook for the season."
The Hornet Jamboree was the Hornets' only home meet of the 2012 cross country season.
The Hornets' next race will be Sept. 14 at the SF State Invitational in San Francisco.
The Hornets finished as follows:
Hornet Men
• Junior Reesey Byers, first with 19:42.3
• Senior Nathanael Litwiller, third with 19:48.6
• Senior Chris Romo, fourth with 19:49.7
• Sophomore Domenic D'Acquisto, sixth with 19:54.7
• Senior Kyle Lackner, ninth with 20:06.6
• Senior Daniel Mitchell, 10th with 20:10.1
Hornet Women
• Freshman Chloe Berlioux, ninth with 18:06.3
• Junior Justine Rea, 14th with 18:14.1
• Sophomore Teresa Mallory, 17th with 18:25.6
• Freshman Emily Johnston, 23rd with 18:39.2
• Freshman Amanda Garcia, 30th with 18:56.3
• Sophomore Adrianna Royal, 40th with 19:29.4
• Sophomore McKenzie Paul, 42nd with 19:36.5
James Heck can be reached at [email protected]