Six tips for a solid tailgating experience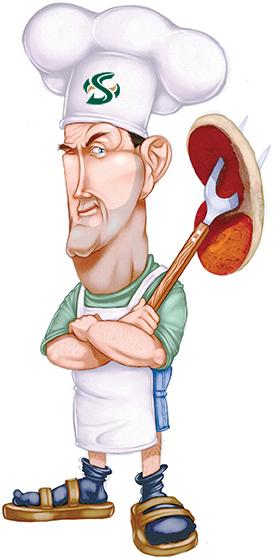 There is excitement looming in the air in anticipation for the kickoff of the 2012 Sacramento State football season. As the Hornets look to expand on last season's record of 4-7, students, alumni and fans alike can show their school spirit by tailgating.
Tailgating offers a chance to show support for the Sac State football team by bringing the community together and rallying to support the Hornets. While no two tailgaters show their team spirit the same, there are a few "tailgating must-haves."
Here are ways in which to create an enjoyable tailgating experience:
Arrive at the game early. The parking lots will open three hours before the game starts. There will be designated tailgating areas so make sure you arrive to the parking lot early enough to set up and prepare your food. Tailgating activities must conclude 15 minutes before the game starts.
Bring a small charcoal or gas grill. Popular tailgating entrees include steak, chicken, hotdogs and hamburgers. If you are going to cook marinated meat, make sure to prepare it the night before. For non-meat eaters, vegetable kabobs are an easy dish to prepare. For quick snacks, bags of chips and dip are always a fan favorite. Dessert, something as simple as home baked cookies, is an easy way to fulfill the sweet tooth in all of us.
Remember to hydrate. Depending on the weather, temperatures can become hot standing on the blacktop of the parking lot. Water, sports drinks or other drinks containing electrolytes are encouraged. Individual alcoholic beverages are permitted, but alcohol is prohibited outside of the designated tailgating areas. Those drinking alcohol must abide by California laws pertaining to possession, consumption and distribution of alcohol.
Bring a canopy to provide shade and protect you from the sun or rain. It can still get very hot in September, so any action to beat the heat should be taken. When the weather starts to cool down in the fall, a canopy could provide protection from chilling winds or rain. A sturdy canopy allows for an enjoyable tailgate despite any weather.
A foldable table provides an area to place all of the food, drinks, plates, cups and other tailgating necessities on. Foldable chairs also provide an easy way to relax.
As the food is cooking on the grill, you're going to need something to do. A tailgate would not be complete without bringing a football to throw around with buddies in the parking lot. Whether it is throwing passes to your friends or playing a friendly game with others in the parking lot, a football can unite all at a tailgate. Other entertainment options may include games of bean-bag toss, throwing a frisbee or conversing with friends while listening to music.
Tailgating before a game draws fans together and creates a sense of community.
There are many ways to show your team spirit for the Hornets, but tailgating offers you an exciting chance to support them before they even step on the field.
Grilling up burgers or tossing the ol' pigskin in the stadium parking lot is a completely different experience than the game following it.
If you have yet to make your way to a college football tailgate in your lifetime, now would be a good start.
The first Sac State home game will be 2 p.m. on Sept. 15 against Northern Colorado University.