Sac State alumnus now leading energy company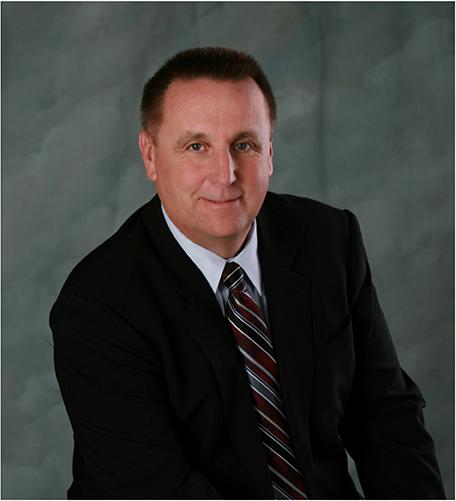 Larry Bawden, president and chief executive officer of energy company Bloo Solar Inc., cultivated the foundation of his education in Sacramento State's engineering and computer science department.
As a 1987 mechanical engineering graduate, Bawden has been able to use his education and experiences at Sac State to build his career.
Bawden spent his time at Sac State focusing solely on his studies and work. The 40 hours of work he would put in every week, paired with his classes, kept him occupied.
"I didn't really get involved with anything besides school during the weekdays and work on the weekends," Bawden said.
After graduation, Bawden's immediate goal was to find a good job, which he was able to do so in the Bay Area. He said the education he received readily prepared him for future endeavors.
"The mechanical engineering program at Sac State was a good baseline education," Bawden said.
Bawden has 23 years of experience in his field and has climbed the business ladder as an entrepreneur. He has earned the Group Achievement Award from NASA, the Ernst and Young Entrepreneur of the Year Award in 2001 and holds four patents.
Bawden founded Jadoo Power in 2001, located in Folsom, which deals with producing new advances for fuel cell development, energy storage, solar power, military power and efforts to conserve and create power.
In 2007, Bawden joined Q1 Nanosystem, located in West Sacramento. He then became president and CEO of the company and changed the name to Bloo Solar Inc. in 2008.
Bawden also serves on the Hydrogen and Fuel Cell Technical Advisory Committee, which advises the Federal Department of Energy on policy.
Susan Holl, professor and chair of the mechanical engineering department, said it is "fantastic" to have alumni in such prominent positions.
"We are very proud of all of our graduates and it is not surprising for us to see them succeed," Holl said.
Bawden has been able to hire approximately 15 other Sac State alumni over the years.
One alumnus Bawden works with is Rich Alden, the accounting manager at Bloo Solar.
When Alden graduated in 1984 from the economics program, he wasn't sure what he wanted to do. His main goal, like Bawden, was to find a job.
Alden said he felt Sac State's engineering program equipped him for whatever his next step may be.
"I received a well rounded education and it made my transition into the working world much easier," Alden said.
Alden has been working with Bawden for the past three years and said he is content with his time at the company. He describes Bawden as embodying the "entrepreneurial spirit."
"It's been a pleasure working with Larry," Alden said. "He does a great job of balancing product development, investor relations and company morale."
Bloo Solar focuses on developing new technology that will boost solar-cell efficiency and lower the cost of renewable energy.
The company has recently reached a licensed agreement with UC Davis to incorporate the university's Solar Brush process. The goal is, with this technology, to have solar become one of the lowest costing energy sources available in the world.
"With Larry as its captain, Bloo Solar technology is going to be a game changer, it's going to revolutionize the solar industry," Alden said.
Alden said Bawden is known for being personable, competitive and having a good sense of humor, and has the ability to take complex scientific concepts and explain them to non-scientific people.
Bawden has returned to campus since his graduation and has conducted a number of coaching sessions, speeches and presentations.
These sessions give a chance for the College of Engineering and Computer Science department to exemplify the education and opportunities they offer.
"We provide such a good education for our students so that they can add their own creativity and apply it," Holl said.
Maikalina Madali can be reached at [email protected].