Future of Hornet football takes shape at signing day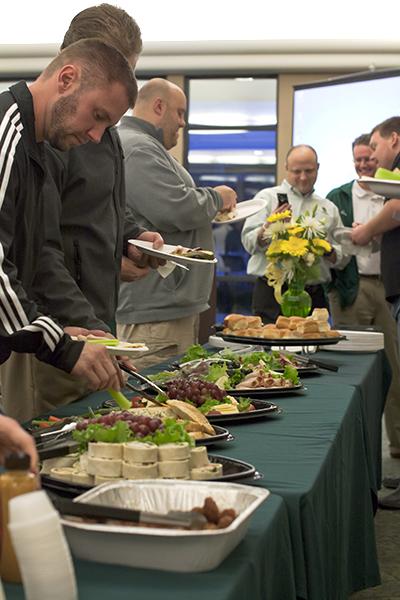 The Sacramento State football program capped off national signing day Wednesday with a successful 21 letters of intent signed by recruits.
The running back, quarterback and defensive line positions were the main areas of concern. The coaching staff went beyond its immediate needs and recruited good players who can contribute to the team.
"We're always looking for everything. We're looking for the best player available," said defensive coordinator and defensive backs coach Anthony Parker. "We go to their games, to their house and talk to their parents."
Of the 21 committed recruits, there are 13 offensive players, seven defensive players and a punter. Both coaches were reluctant to name top recruits out of the class, but agreed some of the recruits have the potential to make an immediate impact for the team next season.
"They have to come in and compete, work at it. We like our kids we have on our campus right now," said head coach Marshall Sperbeck. "We have good players returning and the guys coming in make for better competition. The more competition, the better depth we have, the better team we have."
The recruiting campaign is not over for the Hornets. With about five scholarships left to give, there is more work ahead of the coaching staff in the weeks to come. Some of these remaining scholarships will be used to address more needs on defense, Sperbeck said.
"We talk to their coaches, their counselors and teachers on campus," Parker said. "We want to find out everything we can about these kids to make sure we're finding the right fit for our program."
It will be some time before Sac State finds out just how good this 2012 football recruiting class is on the field. Director of Athletics Terry Wanless has already vouched for the character off the 2012 class.
"I was fortunate to meet a lot of these young men and they are all men of character and here we have a saying, 'character over talent,'" Wanless said.
Jonquil Williams can be reached at [email protected]