Mountain Lions look for early wins to start their season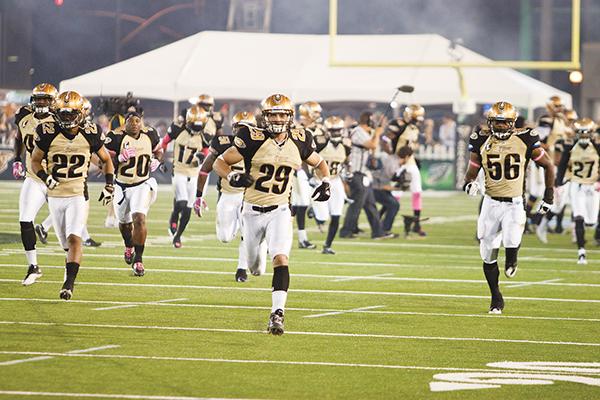 Katie McMillin
August 31, 2011
The Mountain Lions came within one game of reaching the United Football League Championship Game during their debut season in Sacramento.
This season, the team hopes to improve on its 4-4 record in 2010, even with an unsettled quarterback situation.
Head coach Dennis Green said the key to the team's improvement starts with training camp. Camp was shortened to two weeks because the UFL postponed the season by one month.
"We'd like to get off to better start," Green said. "Our first four games are at home, so we're hoping we can come out of training camp and be real good and healthy and then get off to a good flying start early in the season."
The team must work in its new players, including several who came from the dismantled Hartford Colonials.
"I think we have some players that came off a pretty good team. They had some size," Green said. "We got a lot of big players, offensive linemen, defensive linemen, tight ends, as well as (running back) Andre (Dixon)."
Mountain Lions quarterback Ryan Colburn said there are some changes he had to adapt to coming from Boise State University into professional football.
"You know, there's a lot of speed," Colburn said. "Every position is fast, every guy is big and athletic."
Colburn, who was a 2011 first-round UFL draft pick out of Fresno State, said one of the biggest challenges was learning a more expanded playbook.
"There's a lot more verbiage in terms of calling a play. It's a little more complicated," Colburn said. "But that would probably be the biggest difference."
Colburn was drafted third overall and will have to prove himself every day.
"One of things coach Green told us (Thursday) night was (the coaches) don't care if you were drafted or if signed (as a) free agent, they're going to evaluate us based on what they see. You know, I'm out here competing," he said. "It's an honor to be drafted, but ultimately, once you step on the field, we're all equal."
The starting quarterback situation is uncertain because last year's starter, Daunte Culpepper, has yet to sign with the team. Colburn is competing against Arkelon Hall of the Indoor Football League and Adam Tefralis of the Canadian Football League.
Overall, Green said he expects to see improvement in the running game. The group is led by UFL MVP Cory Ross, John David Washington and Dixon.
"We'll be able to really come off and run the ball. We're a little bit bigger than we were before, so I'd say maybe run offense and run defense," Green said. "We're looking to get some bigger players. Hopefully those guys will be able to make a difference for us."
Wide receiver and Sac State alumnus Otis Amey said he wants to make an impact on the Mountain Lions this year.
"I'm definitely not a stat guy. I want to have no drops, I want to be a vicious blocker, and I want to have tackles," Amey said. "I want to have an impact (and) make a difference on special teams."
Katie McMillin can be reached at [email protected]